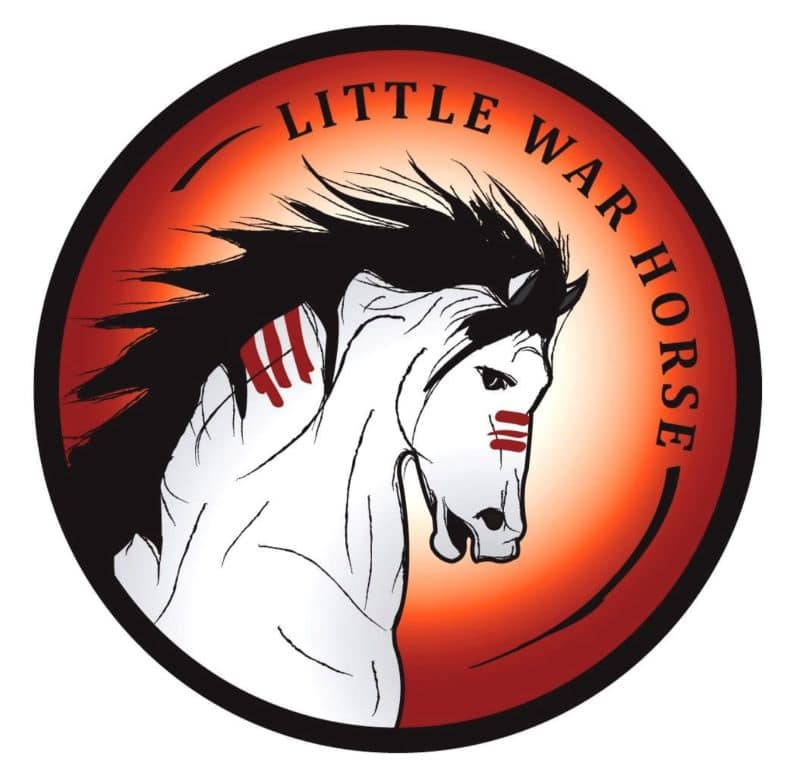 Explain a little about Little War Horse.
Little War Horse is a clothing and accessories brand dedicated to educating all people about the history of the horse and their impact on civilization. History is the inspiration for all of our designs whether it's a graphic tee or a leather bag. Each piece has a story behind it and is meant to be kept forever rather than throw away pieces.
When did you realize there was a need for your business?
I started Little War Horse in 2010. I wasn't really ever inspired to put on any casual wear with horses on it or an equestrian influence because they were all pretty lame. Basically, when I was out of the saddle, you would never know I was a "horse person." I wanted to create something that even people that didn't care about horses would be drawn to and get them to ask questions about horses and equestrian sports, and in the end, be proud to wear the garments and spread the word on how awesome horses actually are. Looking back, I think we really were the first brand, on social media at least, making casual t-shirts under the radar.
What was the idea behind Little War Horse?
My idea was to make something actually cool that even non-horse people would admire. I have always been interested in the history of the horse and my non-horsey friends were always super interested when I'd talk about it. I thought if I could tie that in with graphic design, I could make pieces that women and men would love whether they were "horse people" or not.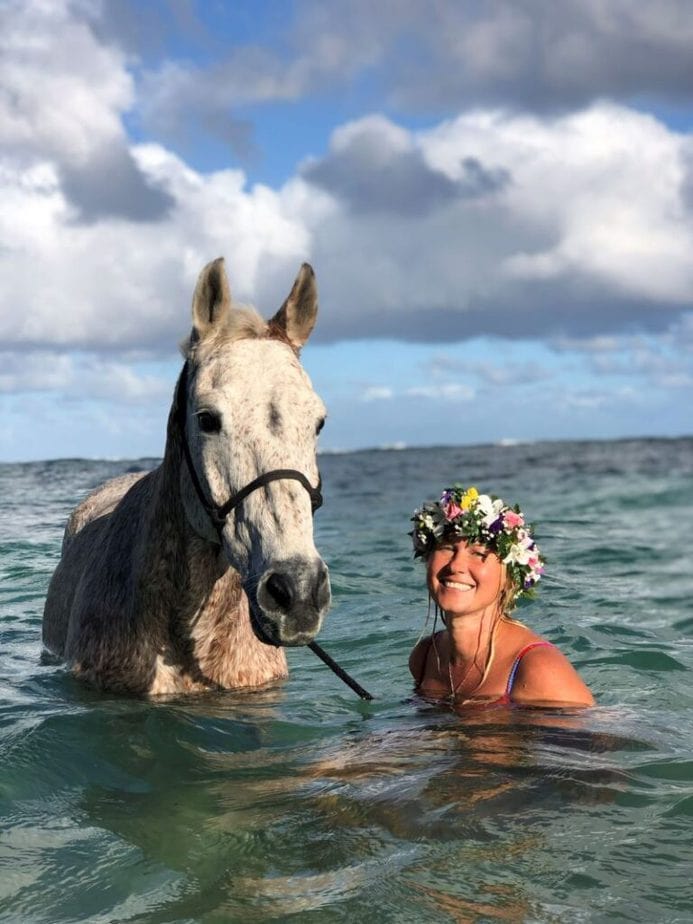 What has been the overall impact of Little War Horse on equestrians?
I think as far as our customers are concerned, they are really excited about the brand because there is nobody out there like it in a saturated market of copycat brands. Our fans are truly unique individuals and appreciate our creativity. They run the gamut from eventers to bronc riders to dressage queens. That's really my favorite thing—it brings everyone across disciplines together. We also appeal to musicians, artists, and just awesome non-horsey people, which is very cool!
What would you say is the most unique feature behind your brand?
The fact that we really reference history in our pieces. Almost everything has been influenced by a piece of equine history. We are also based in Hawaii, which is very unique to any equestrian brand.
How has your brand helped riders and those in the equine industry?
We try hard to participate in horse rescue efforts whether through pop-ups at events or fundraising with other equestrian brands on social media. I hope we have helped riders realize that the common denominator between all of us is the horse. So if a cowboy yells, "Little War Horse!" at a hunter/jumper gal wearing our tee, I think we are bringing people together 🙂
Why do you choose to have your products made in the USA?
I try my very best to not only make the products in America, but in Hawaii in particular. I try to source everything from my t-shirt printer, to my embroiderer, to my leather worker in Hawaii. It's so important to support local businesses on our islands. It's a challenge all the time and can create much greater costs, but if your neighbor succeeds, you succeed. I really believe that, especially here.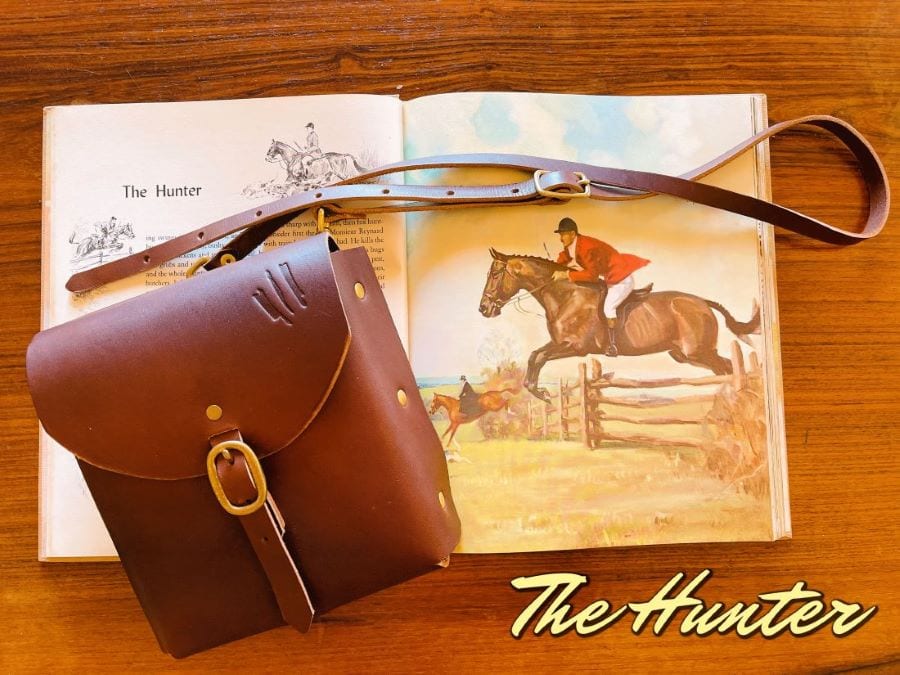 What has been the greatest challenge to building your business and what did you do it overcome it?
The greatest challenge all the time is brand awareness. I really think, if more people had their eyes on Little War Horse it would be amazing. It is increasingly becoming more difficult to get noticed with so many new brands, a saturated market, and shifting social media platforms. For small businesses that don't have huge marketing budgets, social media has been a lifesaver, but it's turning into a bit of a killer as of late. I'm overcoming it.
How has your business shifted during the pandemic?
So many people on the island weren't getting supplies to make products. We had a long halt in production and had to pull back a bit. I also had to source off the island, which was frustrating. 2021 has been a slow release of a few new pieces, so it's going to be a slower growth period for a while—we're just going with the flow.
How do you see the future of the brand?
I would love to hit the road with Little War Horse and go to events all over the country in a little airstream. I have so many more ideas in my head I would love to get out to the masses. I can only see a bright future, even if it's just me shining a flashlight in my own eyeballs.
What advice do you have for aspiring equine entrepreneurs?
Stay the course as long as you're having fun. When it's not fun or inspiring to you anymore, pull the plug. Most important: remember that not everyone in the horse world is a trust fund baby with deep pockets. If you have to work harder, longer, and five jobs to make something or do something, you are not alone. We are out here with you!
Learn about other brands we're featuring here.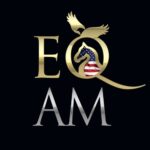 As an equestrian media outlet focused entirely on American horse sport, EQuine AMerica showcases the USA's equestrian talent (both two-legged and four) in the disciplines of para dressage, dressage, hunters, jumpers, and eventing. We support and promote our nation's fantastic equine events, products, services, artists, authors, science/tech, philanthropy, and nonprofits through our online magazine and social media platforms. Our mission is to offer you interesting/inspiring short and long-form content in a format that's beautiful, readable, and relatable.