Clementine Goutal is an EQUUS Foundation #EQUUStar and a member of the Der Dau vegan boot line's research and development team.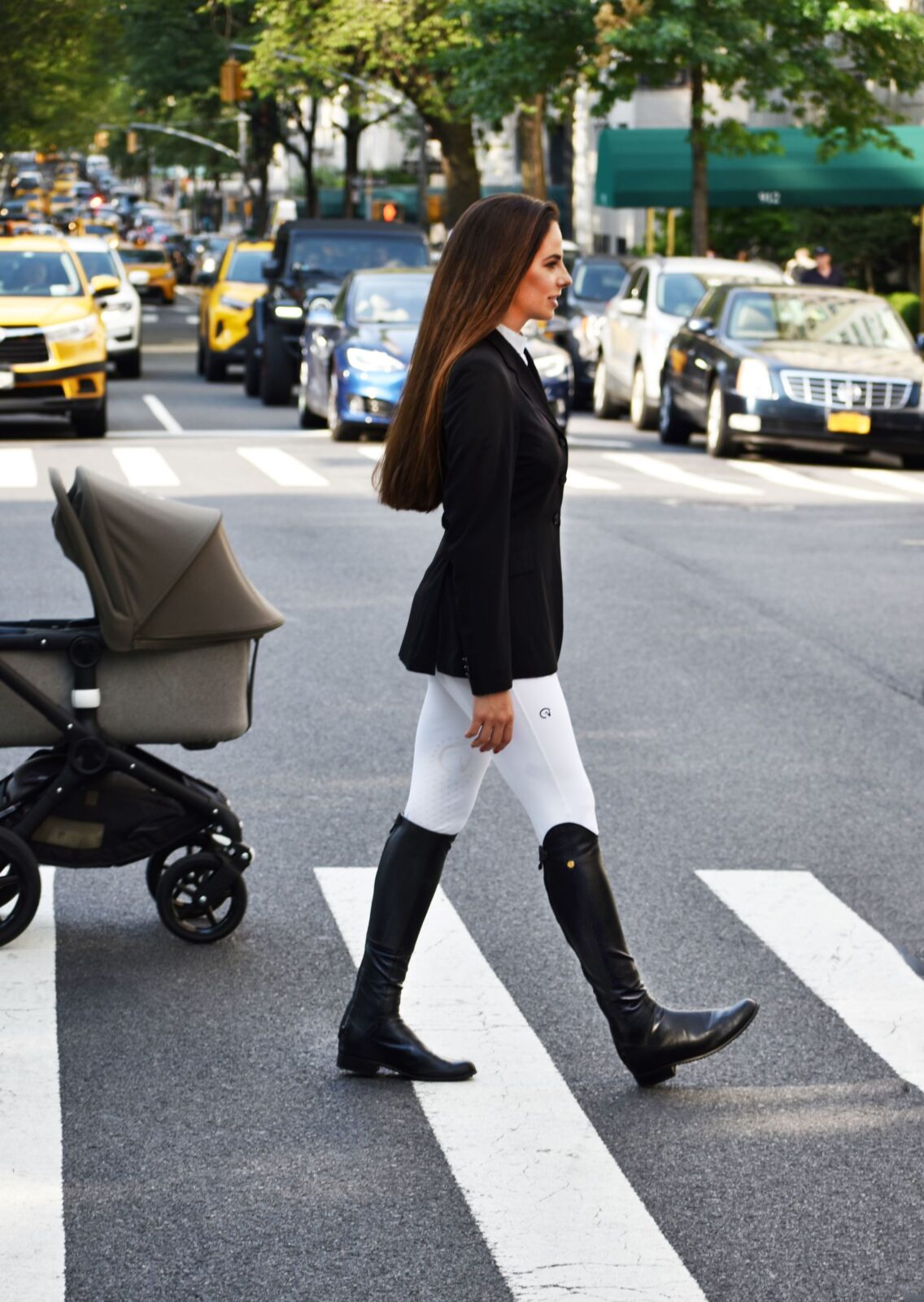 EQ AM: How did you get involved with the EQUUS Foundation?
Clementine: I'm a partner at Upper Echelon Academy in Wellington, FL, which offers academic support to young athletes, so I'm constantly looking for ways to help riders achieve a more well-rounded life. I spoke to Lynn (Coakley, EQUUS Foundation President) and Valerie (Angeli, EQUUS Foundation Vice President of Engagement and Special Projects) a couple of years ago and we all agreed that partnering with the EQUUS Foundation would be a wonderful way to increase awareness among equestrian youth. I've been riding since I was seven years old and I'm a passionate horse welfare advocate, so this was a no brainer.
How did you hear about the new vegan boots?
Val approached me about the vegan boots this Spring and suggested I speak to Der Dau about what I would want them to look and feel like. I was slightly skeptical at first because. Although the cause is laudable, I didn't want to commit to wearing boots that might be uncomfortable or unattractive because I basically live in my boots at shows! But, Georgina (Bloomberg) and I went ahead and gave our stylistic input: classic, elegant boots that junior riders would want to wear even in equitation classes.
Beyond being an #EQUUStar, what made you decide to be an ambassador for these boots?
When I first spoke to Der Dau about them, Joe explained that—beyond being vegan—these boots would be made from recycled materials and could look however we wanted them to. I was blown away! The first prototype I tried on sealed the deal.
How do they look and feel?
I admittedly had never worn vegan "leather" before, which is a shame because it's much softer! They are really luxurious. Because of the soft material, they're even more form fitting and tapered than other boots. They are so flattering because they hug the calf and ankle.
These boots are more comfortable than any other pair I've ever worn—and beautiful!

—Clementine Goutal
What was it like to ride in them?
The material is paper thin, so you feel very connected to the horse and saddle. I was surprised that the material held up so well—it didn't wear down at all. I ended up using the boots in the high amateurs on the first day I wore them!
Do you think you could spend your whole day wearing them and be perfectly happy and comfortable?
Yes, without a doubt.
Are you proud to wear these boots?
Of course! I'm so proud to do anything that advocates for equine welfare. I love telling people just how special these boots are every time they compliment me on how beautiful they are. I love to see peoples' reactions when they hear that proceeds benefit the EQUUS Foundation!
---
If you'd like to support the EQUUS Foundation and their mission, you can make tax-deductible donations by phone at (203) 259-1550 or by email at mail@equusfoundation.org. If donating money isn't your thing, consider volunteering at a horse welfare organization, adopt a horse, or join EQUUS at their events. To learn more, visit www.equusfoundation.org and follow them on social media @EQUUSFoundation on Facebook, Instagram, and Twitter.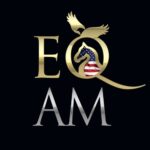 As an equestrian media outlet focused entirely on American horse sport, EQuine AMerica showcases the USA's equestrian talent (both two-legged and four) in the disciplines of para dressage, dressage, hunters, jumpers, and eventing. We support and promote our nation's fantastic equine events, products, services, artists, authors, science/tech, philanthropy, and nonprofits through our online magazine and social media platforms. Our mission is to offer you interesting/inspiring short and long-form content in a format that's beautiful, readable, and relatable.