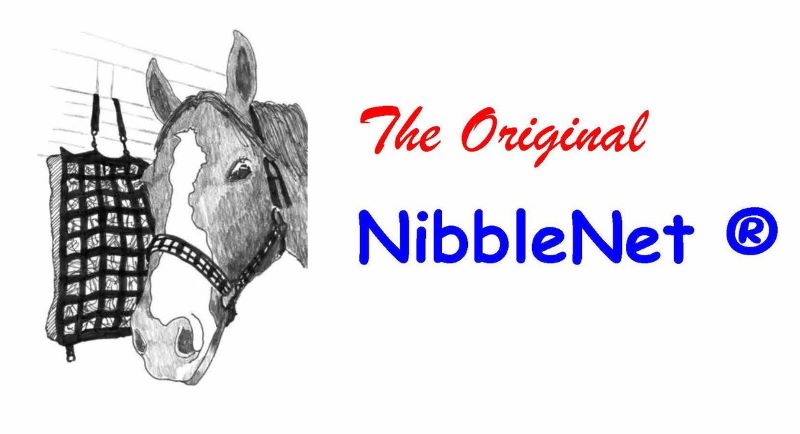 Explain a little bit about your brand.
NibbleNet® began in 2008 when I made my first attempt at my idea for a new hay net. It was a standard hay bag with a round, 12″ or so hole in the center. I sewed strips of webbing across the hole and that worked well! The rest is history. My husband is a woodworker so he made the wood jigs that we could lay the webbing in and glue together. Once that was done, I sewed the intersections together. There was a bit of trial and error, but we finally found the answer to what we were looking for.
After that first NibbleNet® was created, we went from there to build many larger sizes and different styles for different uses. My background is 30+ years in the yacht canvas business so I knew where to look for all of the best and toughest materials. I found a factory in the USA to build them. We have been copied and outsourced, but the materials and workmanship will never compare to ours! And we will always be Made in the USA!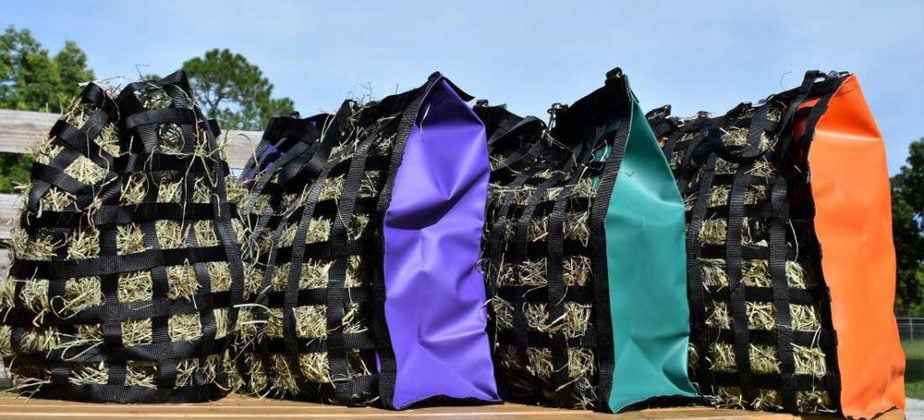 What was the idea behind the brand, or when did you realize there was a need for your business?
We realized the horse world needed a slow-feeder that mimics grazing because so many horses are stalled for many hours. Also, we realized the need for a slow-feeder inside trailers when we reached our destination and found a pile of hay on the trailer floor and the horse trying desperately to get to it. I also witnessed firsthand a horse getting his leg caught in the all-too-common string nets and I wanted to create a safe hay bag for the trailer. I actually saw a horse at a camp get one of the string nets caught between his teeth. Luckily the horse owner had a knife in her pocket to cut the string net.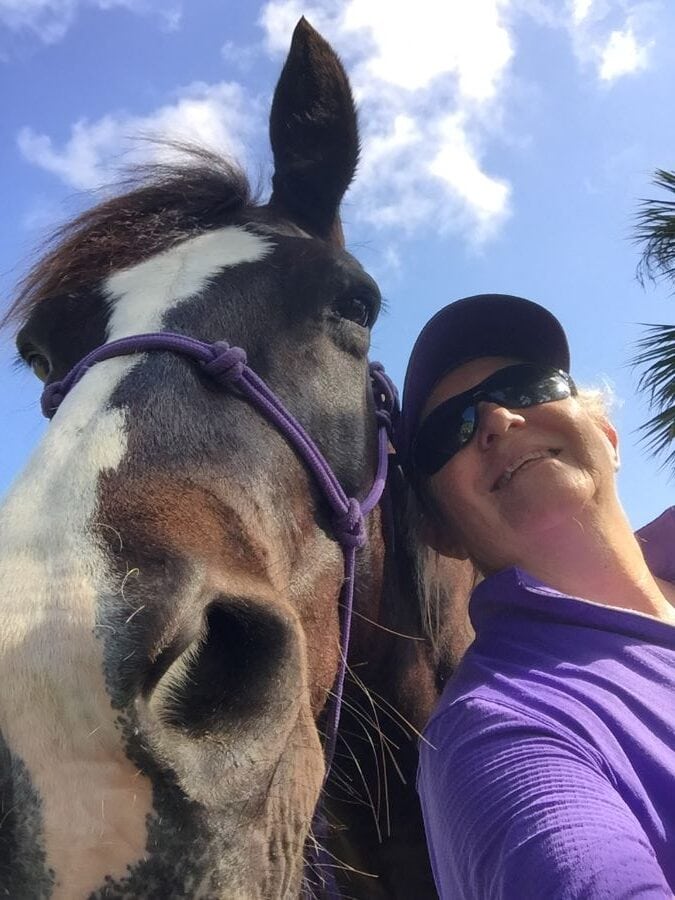 What has been the overall impact of your brand on equestrians?
I think the overall impact on the equestrian world has been huge! Horses now have longer "grazing" time in their stalls and fewer vices and ulcers. The ease in filling the bags makes them very popular as well.
What would you say is the most unique feature about NibbleNet®?
Our most unique feature for sure is the quality and durability of our products. And the many different designs―we have over 30.
Why do you choose to have your products made in the USA?
I believe strongly in Made in the USA to keep Americans working. I also know the quality is always there. It is more expensive, but it is absolutely worth it.
What has been the greatest challenge to building your business?
I think the greatest challenge in building our business is all of the copy-cats out there that are less expensive. But I have to say that I get calls every day from people who have tried a less expensive knock-off and realized that it falls apart and then they order ours.
What did you do it overcome that challenge?
Proof of durability, customer service, advertising, and word of mouth is the best way to combat the knock-offs and copy-cats.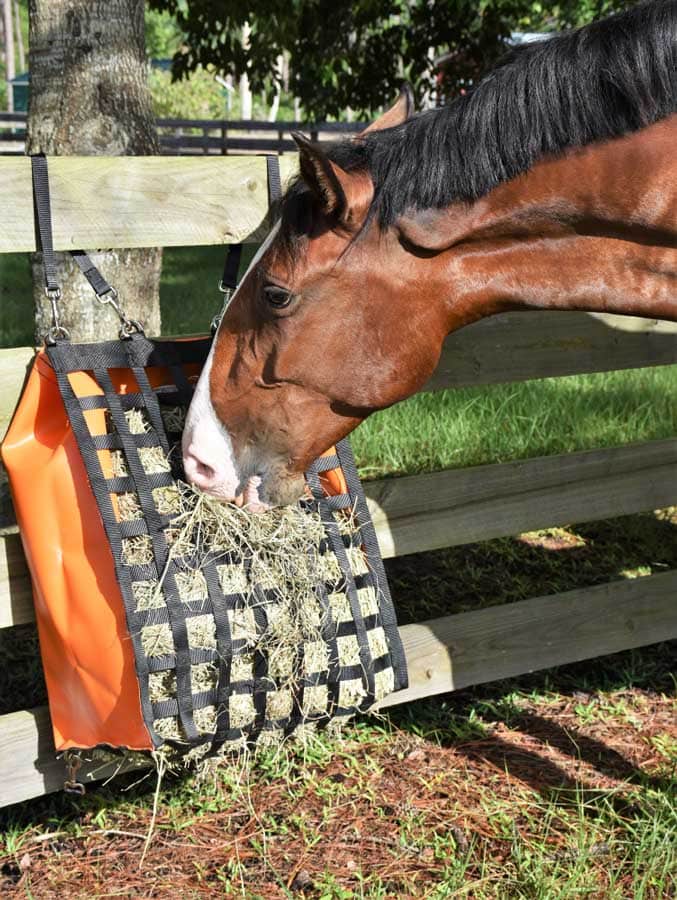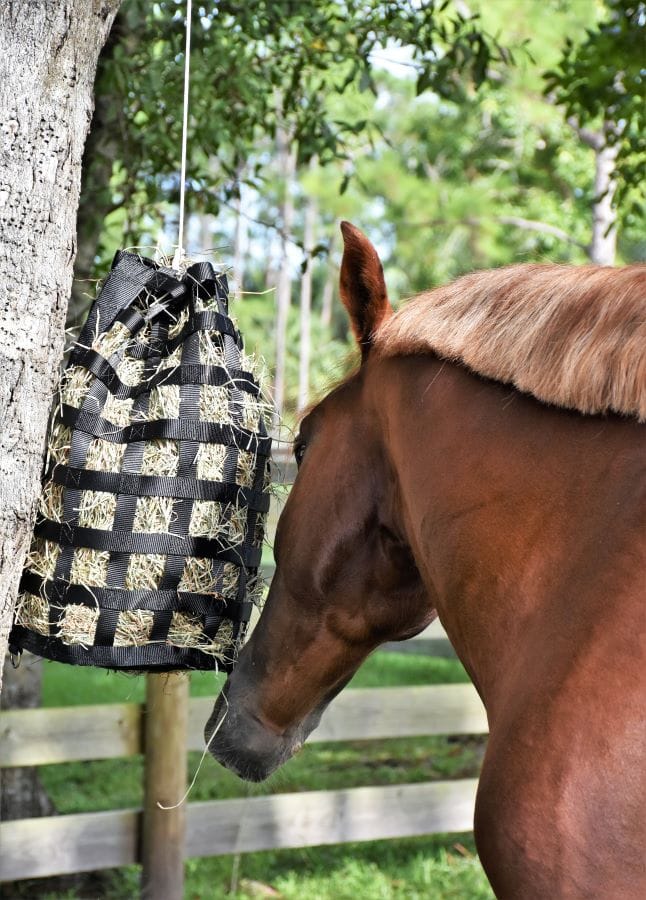 How has your business shifted during the pandemic?
When the pandemic first arrived, we thought that our sales would plummet but it actually did the opposite! We think maybe this was because more people were home and spending more time with their horses. Plus, saving money became a higher priority for people so they wanted to stop wasting so much hay.
How do you see the future of the brand?
I believe the future is bright for NibbleNet® because we have such a high-quality product that is Made in the USA.
What advice do you have for aspiring equine entrepreneurs?
Stick to it! Find your passion and stick to it. Love what you do and be proud of what you create and sell.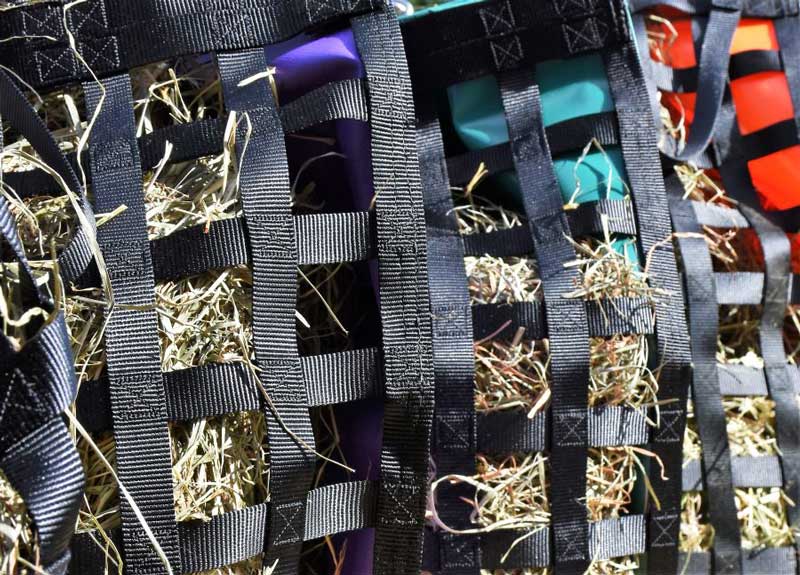 Visit NibbleNet®
Want to learn more about American equestrian small businesses? Click here.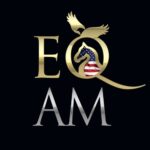 As an equestrian media outlet focused entirely on American horse sport, EQuine AMerica showcases the USA's equestrian talent (both two-legged and four) in the disciplines of para dressage, dressage, hunters, jumpers, and eventing. We support and promote our nation's fantastic equine events, products, services, artists, authors, science/tech, philanthropy, and nonprofits through our online magazine and social media platforms. Our mission is to offer you interesting/inspiring short and long-form content in a format that's beautiful, readable, and relatable.