Explain a little bit about your brand.
F.WORDS is at the intersection of couture design and high performance for the woman who demands the best in fit, function, and fashion around the globe. F.WORDS is women's Couture Performance Apparel. Whether the F.WORDS woman is an equestrian, does pilates, is a yogi, a hiker, tennis player, or golfer—it's always about movement.
When did you realize there was a need for your business?
I tried on all the breeches in the market pre-launch and quickly realized that the construction and patterns could be infinitely better in terms of comfort, fit, and performance. After much research, I saw that most equestrian brands were created by equestrians and lacked the knowledge base of fabric, pattern, and construction. I knew that if I worked with our clients who are riders while growing the business, we could achieve a better garment.
What was the idea behind the brand?
To elevate the market by offering luxury athletic apparel manufactured in a bespoke and couture process as opposed to being volume and trend-driven. Creating clothing that is both technical for performance, comfortable for all-day wear, and designed for the woman who goes from the barn to town to wherever and feels and looks chic doing it.
What has been the overall impact of the brand on equestrians?
F.WORDS equestrians feel special in the ring. Women who buy full ensembles (riding jackets, show shirts, and breeches as well as women who buy one piece) feel like they are wearing clothes that are made with special attention to detail and design formerly only associated with designer and bespoke clothing.
What would you say is the most unique feature behind your brand?
To date, our most unique feature is that we infuse and incorporate natural fibers with our performance fabrics, which creates the most thermally regulating properties available in the market. Most equestrian brands use a nylon mesh for cooling in the underarm where we use 100% silk tulle. Natural fibers have far more thermal cooling and heating properties than synthetic fibers.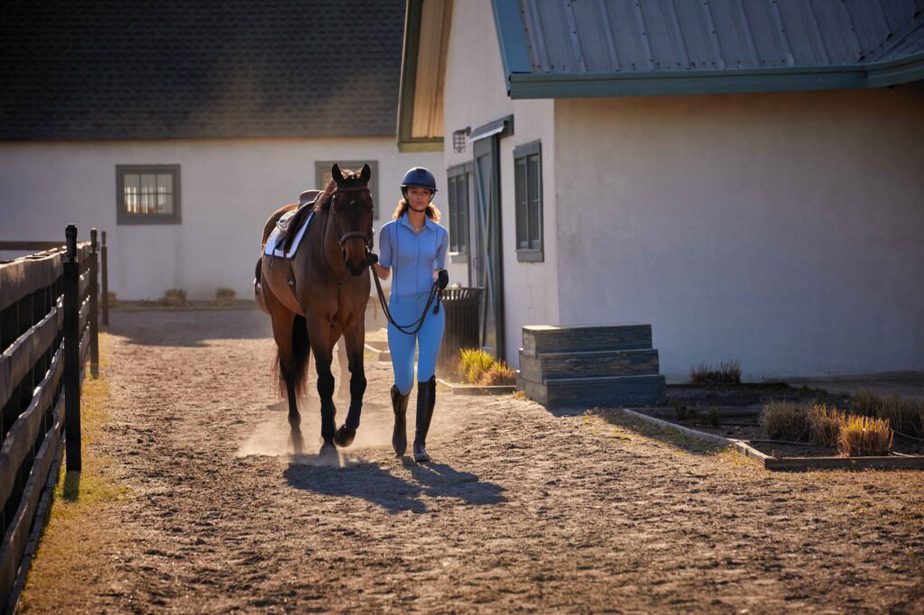 How has your brand helped riders and those in the equine industry?
We support riders of all shapes, sizes, and ethnicities. We do so through the language we use and through our campaign imagery which is seen by many. We seek to be a company that provides positive reinforcement of a future moving toward greater equality. We design our garments so that they are flattering for all shapes and sizes.
Why do you choose to have your products made in the USA?
We choose to have our products made in the USA (specifically and strategically in New York City) for three main reasons. (1) To support the domestic economy, increase the quality of craftsmanship, and increase sustainability. (2) Producing locally means that we do not have to manufacture as many garments as our competitors do. We manufacture less and more often which means we don't have excess inventory like our competitors, which goes into landfills at the end of each season. (3) Because we hand-carry the inventory home from the local atelier, we are reducing our carbon footprint by eliminating fuels generally used to transport internationally.
What has been the greatest challenge to building your business and what did you do it overcome it?
It's hard to pick just one challenge because we've had many, but we always face each obstacle with fortitude. Every year and each stage of growth has presented different challenges and through those rough patches, we've found opportunities. The pandemic halted our in-person interface with our clients so we worked hard on building our online and social media strategy. We've stayed focused on our clients and never lost sight of our mission. So when the going has gotten tough, we have found a way to learn and grow. Optimism and humor are great antidotes.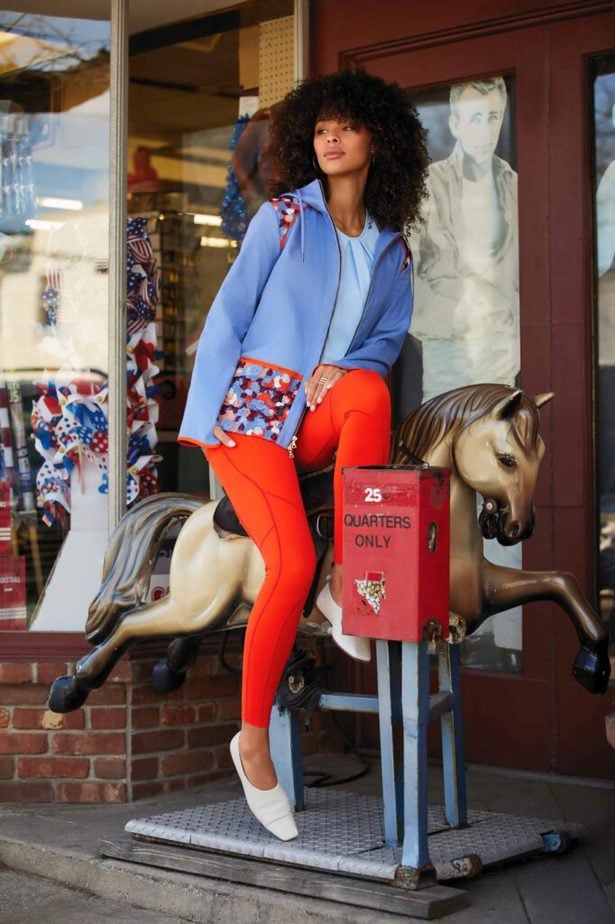 How has your business shifted during the pandemic?
From the onset of the pandemic, we made a promise to ourselves and to the equestrian community that we would not travel for events until a good portion of Americans were vaccinated. Our priority has been to keep the community safe and healthy until better times. We shifted 100% to an online business focusing on our strategy of remaining a personalized luxury business in the virtual stratosphere.
How do you see the future of the brand?
We have a very exciting and long-awaited equestrian capsule collection launching Fall 2021. We can't say much yet, but it has involved many years of testing, designing, collaborating, and deliberation. F.WORDS began in 2017 with a direct-to-consumer model for both online and in-person events. Now in 2021, we are excited to be expanding with select wholesale partnerships.
What advice do you have for aspiring equine entrepreneurs?
Opportunity comes in all shapes and sizes. And it's not always as originally planned. Keep an eye on the overarching goal while remaining flexible and open to unexpected opportunities. Patience, persistence, perseverance, passion, and purpose. That's our daily mantra and it has served us well.