SAVE THE DATE: FEB 11, 2021 | 7PM EST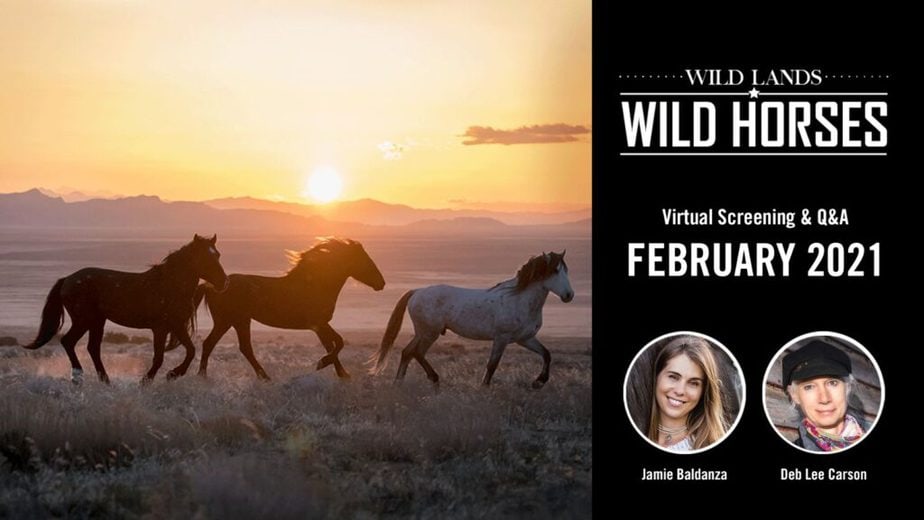 Wildlife photographers, Jamie Baldanza and Debb Lee Carson would like to invite you to a virtual screening of the pilot episode for their new docuseries, Wild Lands Wild Horses. WLWH explores the beautiful, yet politically-complicated lives of America's wild horses. This stunning series has been nominated for and won awards from numerous film organizations and festivals including the Wildlife Conservation Film Festival, LA Femme International Film Festival, and Awareness Festival.
All proceeds go back to the Wild Lands Wild Horses Fund. The "Wild Lands Wild Horses Fund" is an organization that will help raise funds for any wild horse & burro cause from rescue/adoption, advocacy, public lands range work, and any other possible cause to help wild horses and burros. The long-term goal is to create a wild horse and burro sanctuary in New Jersey that will provide a forever home for wild horses and burros in need, bring awareness to their story, and connect humans with wilds to provide emotional healing through therapeutic programs.
Check out our interview with Jamie Baldanza!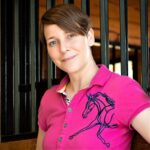 Carina is a 3rd generation equestrian who currently trains her Belgian x Haflinger gelding (below) in the fine art of dressage. Carina recently medically retired from the U.S. Army after 17 years of service as an aviator turned JAG attorney. After taking orders for many years, Carina is inventing a new, creative, entrepreneurial, and autonomous future for herself. EQuine AMerica is 1/3 of that invention. The other 2/3 is Carina's new law firm, CLR Law, PLLC, which focuses on legacy planning, equine law, and land use law.