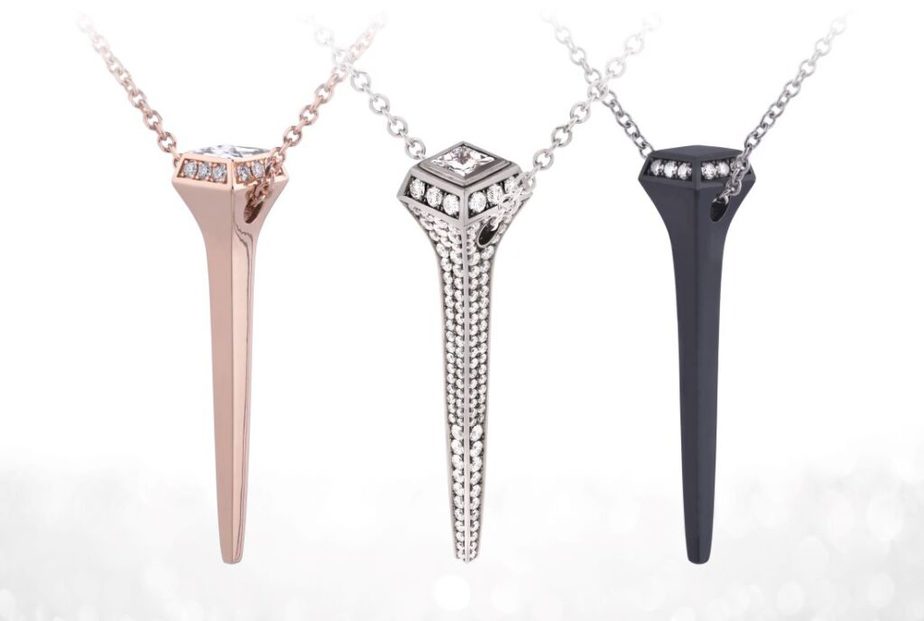 Lugano's unique collection equus-inspired jewelry is a combination of elegant diamonds mixed with variations of gold that speak to the essence of horsemanship. Their goal is to blend equine icons into wearable works of art in a way that you won't see anywhere else. These farrier nail pendants certainly tick all of those boxes.
Lugano Diamonds' Black Gold Pavé Horse Nail is a gorgeous conversation-starting pendant. The 18k black gold farrier nail suspends from an intricate 18k white gold chain. It's embellished with an internally flawless one-carat princess cut diamond and more than 3.5 carats of princess cut and round brilliant collection VS diamonds. Lugano Diamonds' Gold Pendant stuns with rose and round brilliant collection VS diamonds set in 18k yellow gold while its Black Pendant is set beautifully on an 18k black gold chain and boasts rose and round brilliant collection VS diamonds.
You can view Lugano's equestrian-inspired collection in brick and mortar salons and pop-up salons at your favorite horse shows. For more on these and other stunning works of art, visit www.luganodiamonds.com, $5,500 / $32,000 /$5,500 respective to photo.