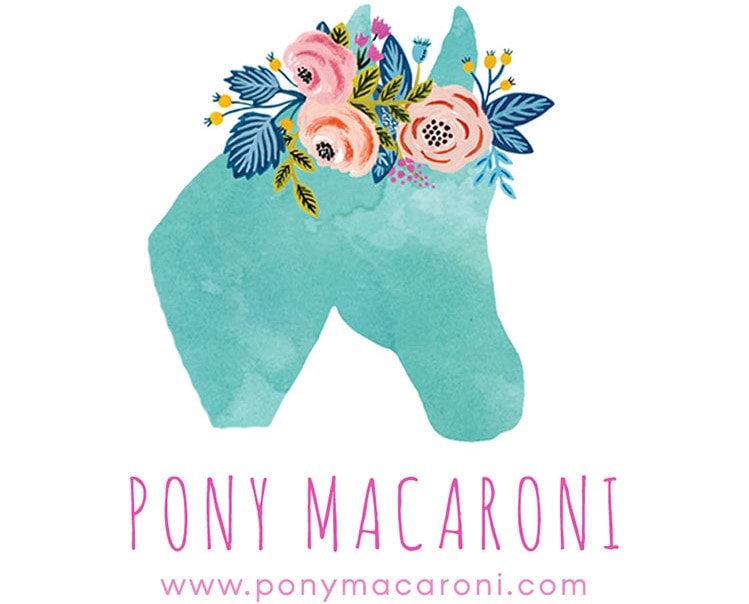 Tell us a little bit about Pony Macaroni.
Pony Macaroni is an equestrian brand that takes a lighthearted swing at traditional horse products, adding color and unexpected punch to all things horsey. From leopard and tie-dye breeches and stall signs covered in flowers to our Horses and Tacos tee, Pony Macaroni brings unexpected and affordable products to the equestrian world.
When did you realize there was a need for your business?
When my daughter started riding, I took her to our local tack store and walked her into a sea of tan breeches, white shirts, and black boots. My daughter went straight for the one pink helmet in the store, which we bought and still have. I then took a pair of her tan breeches and tie-dyed them. Whenever she would wear them, she would get so many compliments. That was when the gears started moving and my mind began creating Pony Macaroni.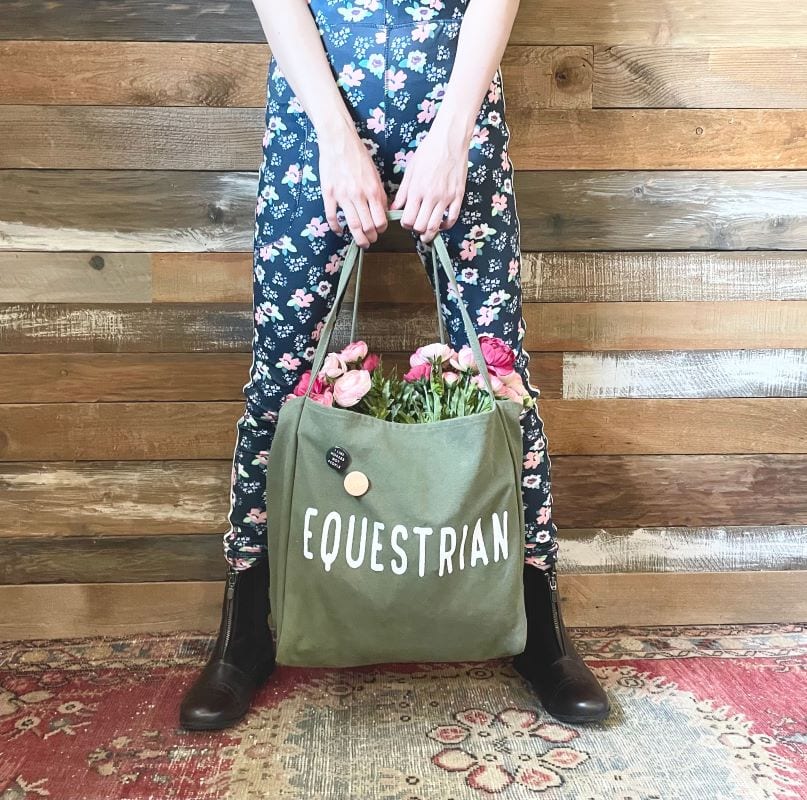 What was the idea behind Pony Macaroni?
I started Pony Macaroni to add some color and POP to the sport I love. While I adore the classic English look, and I appreciate it at shows, most of our time riding is really spent hacking and schooling, so why not have a bit more fun? Growing up riding on the east coast, it was very traditional. All of my breeches were tan. We had to wear a collared shirt in the barn so I would have fun pairing those tan breeches with colorful collared shirts and sweaters. It's never made sense to me that we aren't having more fun with our everyday riding fashion.
What has been the overall impact of the brand on equestrians?
I think (and hope) that it's brought a new level of fun to the everyday life of equestrians. Nothing makes me happier than to see photos of customers in our tie-dye breeches or Horses and Tacos tees with a big smile on their face. Even riders who might not be quite ready to wear leopard breeches can start slowly and get one of our colorful stall signs to add a fun splash of color and whimsy to their horse's stall.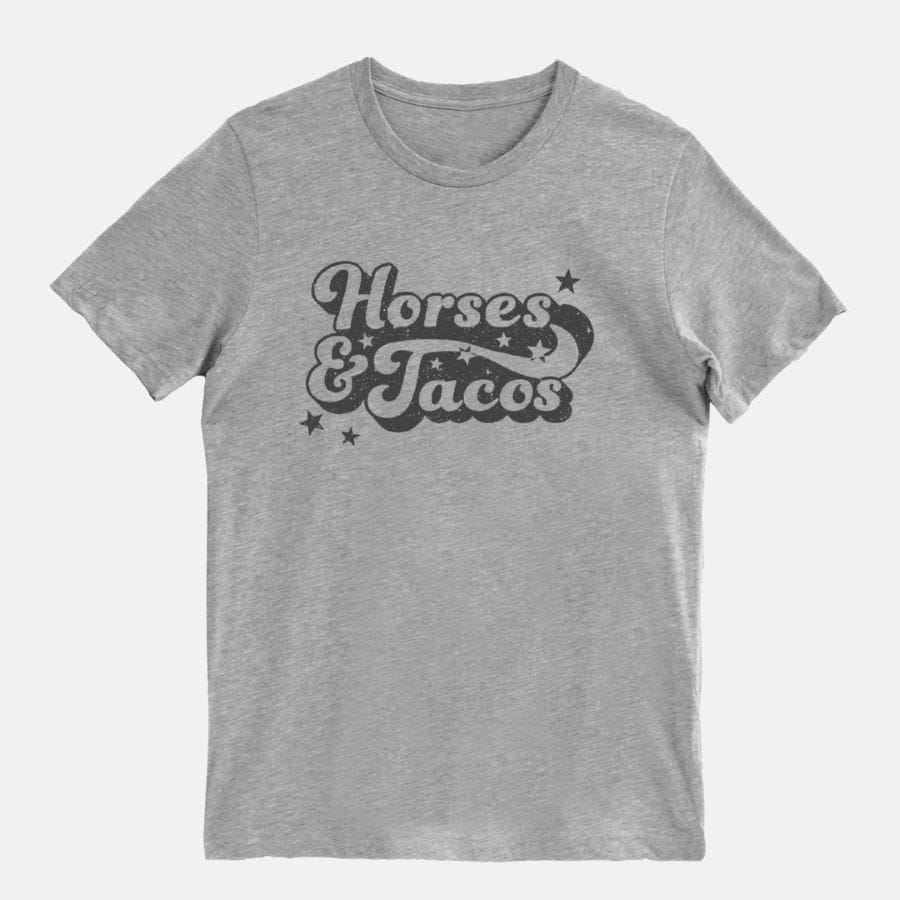 What would you say is the most unique feature behind your brand?
I'd say it's our humor and use of "wild" patterns on traditional attire.
How has your brand helped riders and those in the equine industry?
Hopefully, Pony Macaroni has helped riders and equine industry members smile more, have more fun, and bond over our mutual love of the sport.
Why do you choose to have your products made in the USA?
If I can make a product in the USA, it is always my first choice. I love our beautiful country and am a proud patriot. The American manufacturers I use are absolutely wonderful and I feel a true partnership with them. Unfortunately, there are some products that still cost too much to manufacture here. Some items cost more to make in the USA than I need to sell them for. I continue to search for ways to bring every product we sell to US manufacturers and my goal is to have 100% of our brand made in America.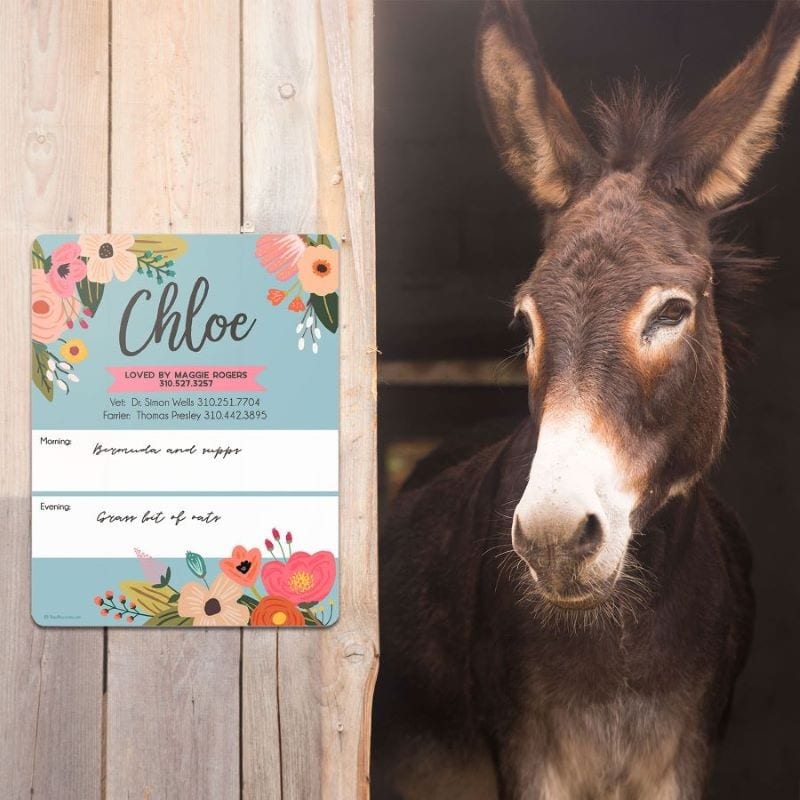 What has been the greatest challenge to building your business and what did you do it overcome it?
I have had my stationery business, Starfish Art, since 2000 and Pony Macaroni since 2013, so I've been a full-time entrepreneur for 21 years. Riding the economic waves and adjusting products to meet the changing trends and marketplace demands can be tricky, but I think my biggest challenges are self-inflicted. I tend to put too much on my plate because I am passionate about so many things.
As my illustration career has grown, I am often presented with wonderful projects I just can't say no to. My time management and project management skills are often tested, but I'm kept on track by the dozens of sticky notes on my computer screen. I do work seven days a week, but I honestly love it. Limiting my offerings would be something I also struggle with. I tend to want to Pony Macaroni-ize everything!
How has your business shifted during the pandemic?
I'd say production issues due to COVID-19 restrictions caused me the most aggravation during the pandemic. Everyone was running out of supplies—timelines doubled or even tripled. I had to tell myself daily to not stress about things out of my control… but it was hard!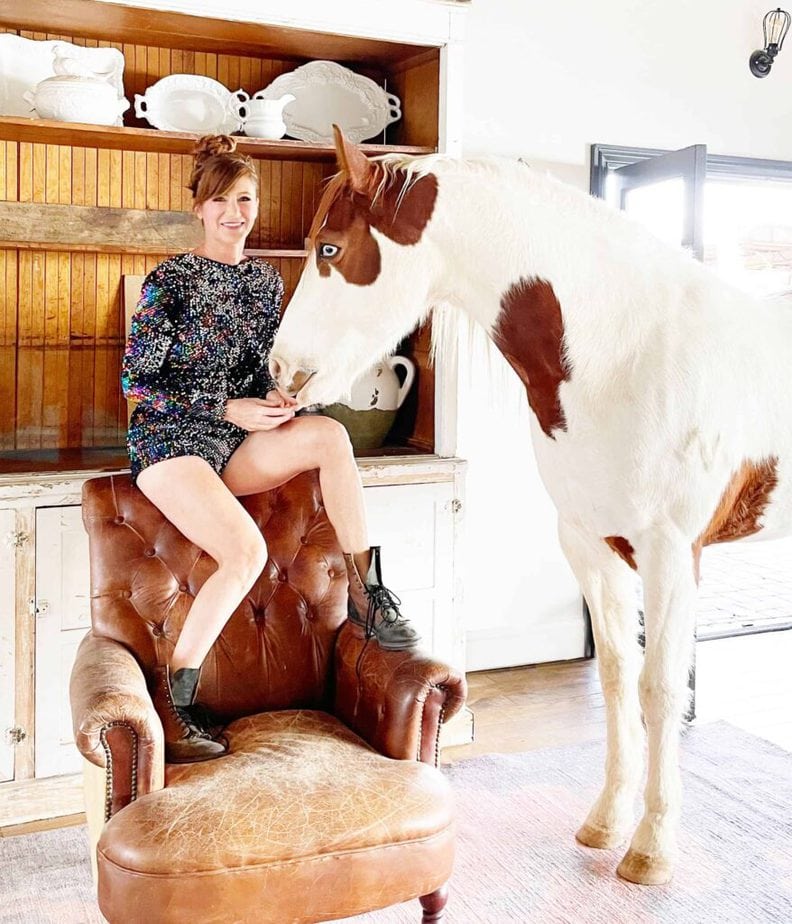 How do you see the future of your brand?
2021 is going to be another wild and crazy year for Pony Macaroni. We have some fabulous new breeches being made right now that I cannot wait for – stars, flowers, and new tie-dye patterns. We are also finally launching youth sizes this spring, so I'm excited to branch out into that market. Oh, and who knows what Charlie has planned for us in 2021, I'm sure there will be a lot more Charlie in the house episodes!
What advice do you have for aspiring equine entrepreneurs?
I am very passionate about entrepreneurship. I actually teach an entrepreneurship course at the Community College. The first piece of advice I would give to entrepreneurs is to do something they are passionate about. Too many people in this world hate their jobs and that is mind-boggling to me. Life is too short and we spend too much time at work to not love what we do. Think about what job you would do for free, and use that as a starting point.
I am also a big believer in starting a business WHILE you are working a day job. Many people believe they have to jump into a start-up with both feet and guns blazing, but studies show that people who keep their jobs while starting a business have a 33% higher success rate.
Lastly, and perhaps most importantly, enter the marketplace with something unique—something new.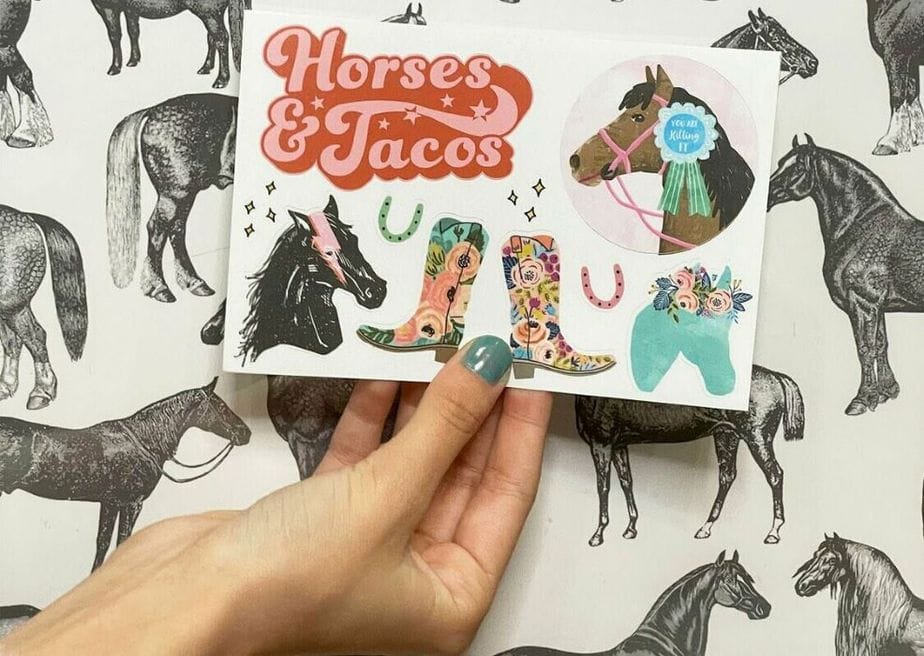 Learn about other brands we're featuring here.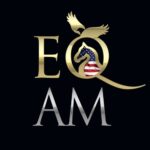 As an equestrian media outlet focused entirely on American horse sport, EQuine AMerica showcases the USA's equestrian talent (both two-legged and four) in the disciplines of para dressage, dressage, hunters, jumpers, and eventing. We support and promote our nation's fantastic equine events, products, services, artists, authors, science/tech, philanthropy, and nonprofits through our online magazine and social media platforms. Our mission is to offer you interesting/inspiring short and long-form content in a format that's beautiful, readable, and relatable.