Elizabeth Welborn, founder of Stick & Ball, lives the authentic life of her equestrian, country polo-inspired brand. A native of south Louisiana and longtime San Francisco Bay Area resident, Elizabeth is a designer, polo player, mom, entrepreneur, and philanthropist. Elizabeth's brand, Stick & Ball, was founded in the fall of 2011 out of her passion for horses and fashion and her extensive travels throughout the world. Elizabeth's vision for a global, polo-inspired and sustainable lifestyle brand was born ten years ago, and the Menlo Charity Horse Show has been a part of the brand's journey since the beginning. Stick & Ball is a sustainable, luxurious apparel and lifestyle brand. Its designs of luxury apparel, handcrafted Italian leather, home decor and accessories take inspiration from Elizabeth's travels around the world. Bestsellers include their Signature Knit Collar Poncho, handcrafted belts, and more. We caught up with Elizabeth as she's preparing to attend this year's Menlo Charity Horse Show once again as a vendor.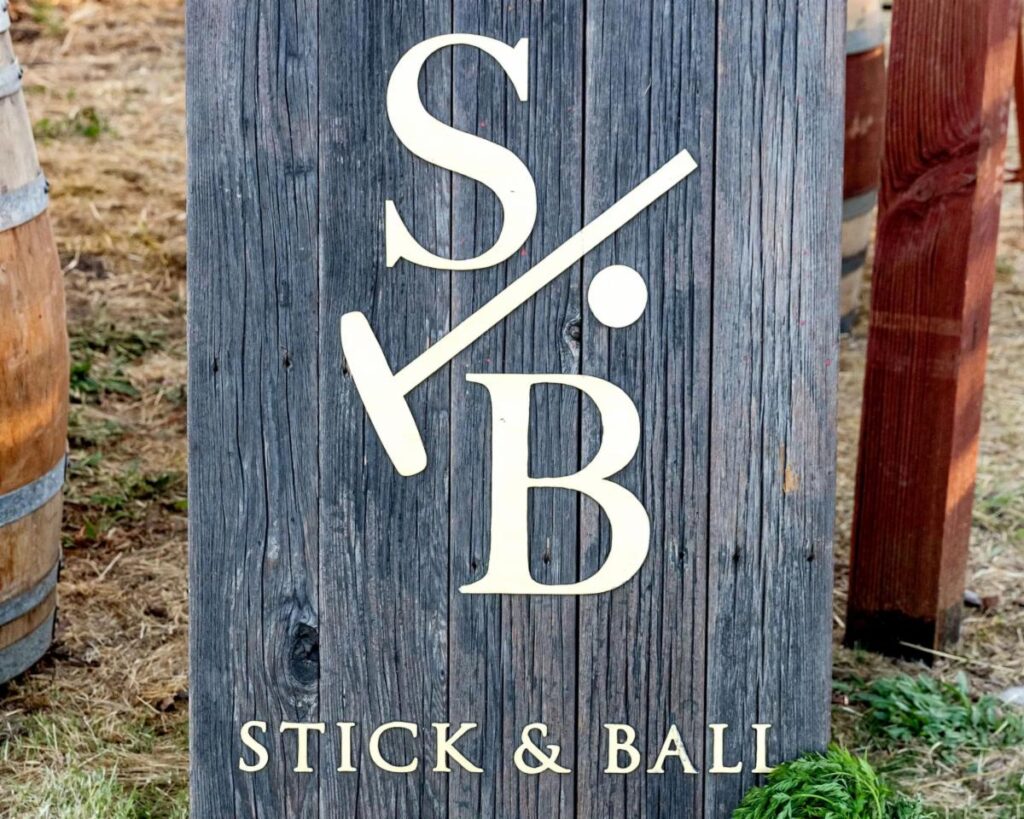 Tell us about your history as a horsewoman and what inspired you to launch Stick and Ball?
"One summer when I was 12 years old, I had the opportunity to live with my aunt in Scotland. I'm from south Louisiana close to the Bayou, so I didn't grow up around horses. That summer I got to ride every single day and I completely fell in love with all things equestrian. Jumping, riding along the North Sea, everything. I even remember smelling a horse stable for the first time. I also loved fashion as a young girl, and I did things like make my own doll clothes and designed my own dresses for dances. I really didn't decide to start the brand until I got back into riding horses when I moved here to California in '99 after living abroad in Central and South America, and in the Philippines. After all those wonderful experiences, I landed in San Francisco and my friends introduced me to a wonderful polo club in Petaluma. That's when I started getting back into horses again.
At first, I was just throwing the charity events and cooking for the club, and eventually began bringing ponchos. They quickly became a big hit and I fell in love with the polo horse culture. I decided I would design a poncho that was softer and nicer, and then I started to make leather belts. I would load up my horse trailer for polo, throw my kids in the backseat with the product, and set up a table on the side of the field. That was the start of it."
How was Menlo significant to Stick & Ball's journey?
"I launched the brand through various pop-up shops, but my first real event was at the Menlo Charity Horse Show in 2012. I was so nervous about bringing the product, I'll never forget. I only had two products – belts and ponchos. When I got there, everyone's booth was really big and fancy. The people at the club and the other vendors came to my rescue – they brought me a ladder, and tablecloths, and a sign. Everybody was so excited about my products. That experience at Menlo really gave me so much confidence to continue growing the brand. I have been back every year since, and have never missed a Menlo! It's familiar faces every year and is just a really special event."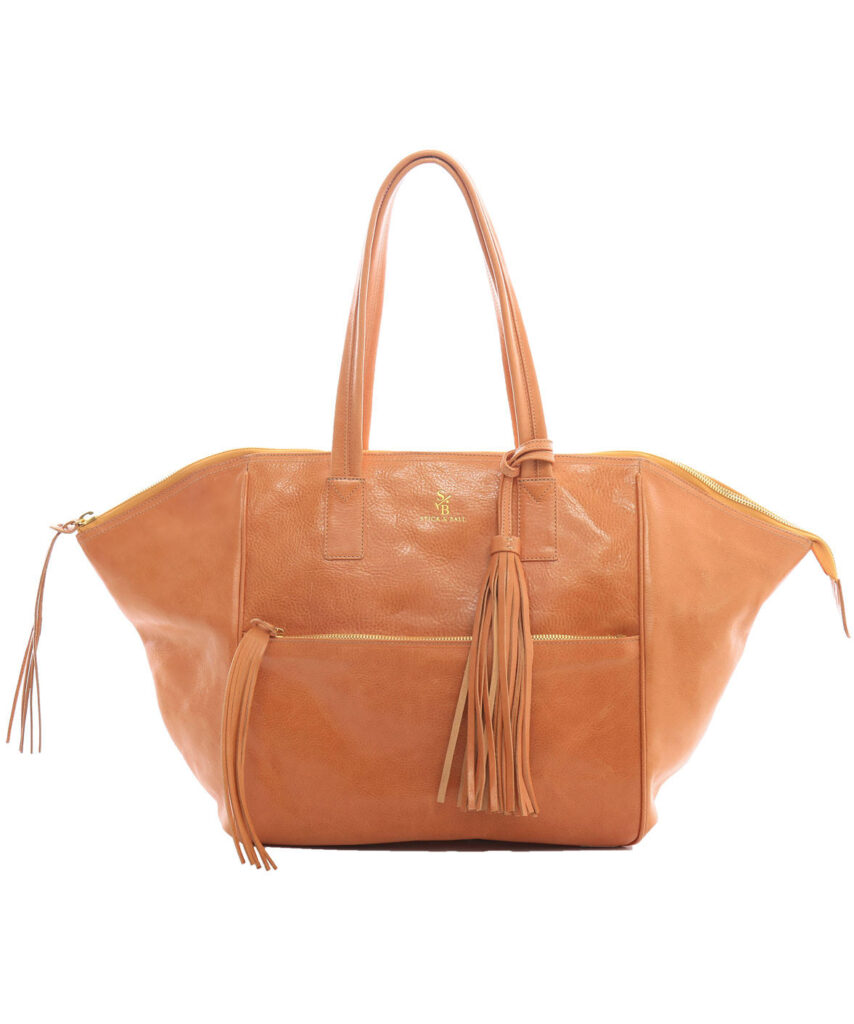 Is there anything specific about this year's Menlo that you're looking forward to?
Of course, I'm looking forward to celebrating the big anniversary of the Show. It is special to feel like a part of the history of the club and event. The first Menlo Charity Horse Show I attended with Stick & Ball was in 2012, so it's also my 10-year anniversary as a brand. I'm excited to be celebrating Stick & Ball's success over the last ten years. Stick & Ball has grown very slowly and very carefully, and I'm very thoughtful about what I create. So, celebrating this ten years to me just feels awesome, and to have a little bit of my celebration the same year as the Menlo celebration is exciting.
Explore Stick & Ball and the rest of this year's amazing vendors by visiting the Menlo Charity Horse Show website, or by clicking here. The Menlo Charity Horse Show team extends our congratulations to Elizabeth and Stick & Ball for their years of success, and look forward to celebrating together at this year's event!
About the Organization
The Menlo Charity Horse Show, a 501 (c) (3) organization, recognized as a USEF Heritage Competition, supports Vista Center for the Blind and Visually Impaired by producing a premiere equestrian event while educating the community on the issues of the visually impaired.
Find out more on Instagram and Facebook!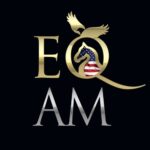 As an equestrian media outlet focused entirely on American horse sport, EQuine AMerica showcases the USA's equestrian talent (both two-legged and four) in the disciplines of para dressage, dressage, hunters, jumpers, and eventing. We support and promote our nation's fantastic equine events, products, services, artists, authors, science/tech, philanthropy, and nonprofits through our online magazine and social media platforms. Our mission is to offer you interesting/inspiring short and long-form content in a format that's beautiful, readable, and relatable.