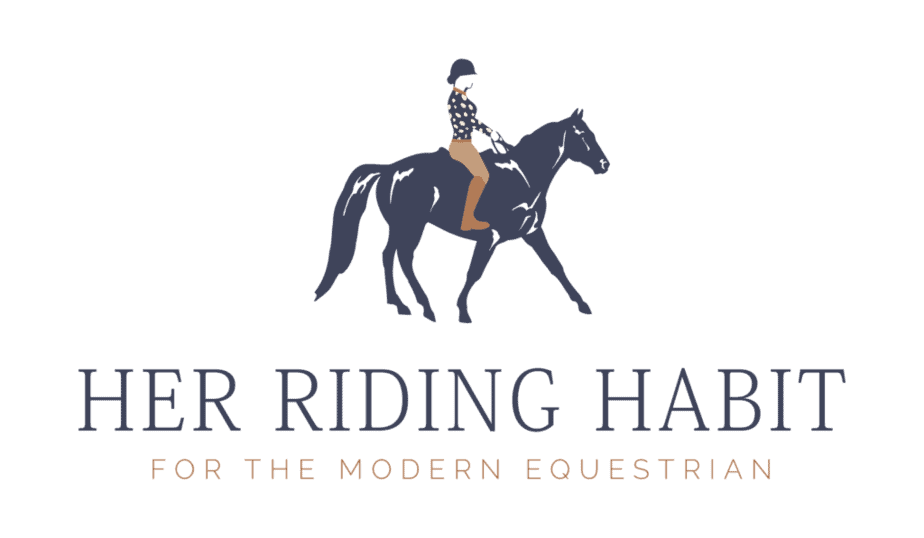 Explain a little bit about Her Riding Habit.
Her Riding Habit is a casual, fun, shouldn't take anything too seriously-type of brand.
When did you realize there was a need for your business?
I wanted to create a casual polo-style shirt that fits well and behaved like an athletic shirt, not like a typical cotton polo. I was looking for a cross between a quarter-zip sun shirt and a polo shirt, but with a fitted silhouette. I couldn't find one, so I decided to try getting it made.
What was the idea behind the brand?
Her Riding Habit was just an idea built around the fact that riding was my hobby, but also a habitual lifestyle (can't pass a pasture of horses without pointing them out to everyone in the car!)
What has been the overall impact of Her Riding Habit on equestrians?
I'm not sure it has had an impact on equestrians as a whole, but I have tons of return customers and positive reviews about the comfortable fit and fun prints.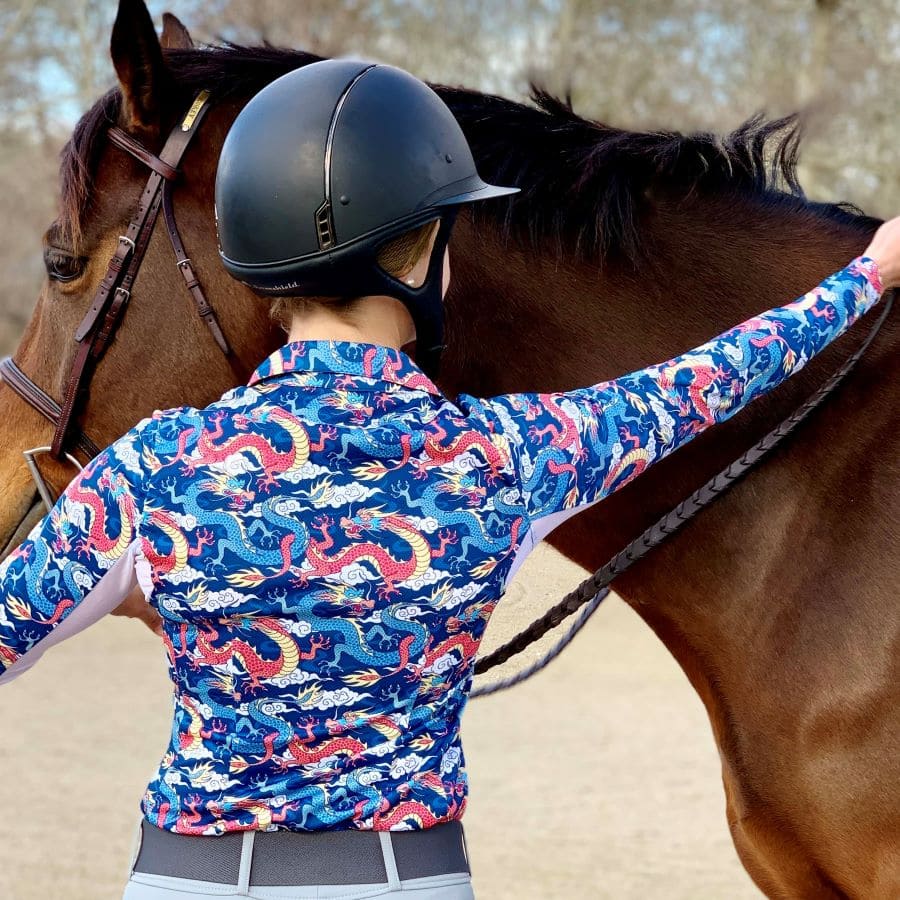 What would you say is the most unique feature behind your brand?
The unique prints and color combinations stand out.
How has your brand helped riders and those in the equine industry?
The shirts are comfortable to ride in, provide UPF protection, and the technical fabric wicks sweat, allows the skin to breathe, and keeps the rider cool.
Why do you choose to have your products made in the USA?
As a newbie in this industry, it was very important to me to be able to communicate well with the manufacturer and have good conversations about pricing, lead times, worker conditions, and any concerns I had.  I found a small manufacturer in Oregon who was great to work with from the beginning.  I also didn't want to worry about shipping overseas, receiving damaged or faulty goods with no repercussions.  
With a US-based manufacturer, I was able to have samples made quickly to determine the quality and communicate about any changes I wanted to be made.  I tried a few US manufacturers before I found the right fit, doing that with several overseas manufacturers would have been costly and frustrating for my small business.
What has been the greatest challenge to building Her Riding Habit and what did you do it overcome it?
Publicity for the shirts is the greatest challenge and every day I chip away at the PR beast.
How did the pandemic affect your business?
The pandemic shutdowns hit when I was about to place my order for the second collection. I held back as I was unsure how sales were going to go on the first collection. I focused on sales for a few months, and as they were steady, I decided to move forward with the second collection. I spoke with the manufacturer about the production lead time and what to expect. It took longer than it would have due to lower staffing, but considering everything the world has gone through, it was not a big deal.
How do you see the future of Her Riding Habit?  
I'm thinking I may do a new print every year in limited quantities.
What advice do you have for aspiring equine entrepreneurs?
Have a plan, research a lot, and give it a shot.
Learn about other brands we're featuring here.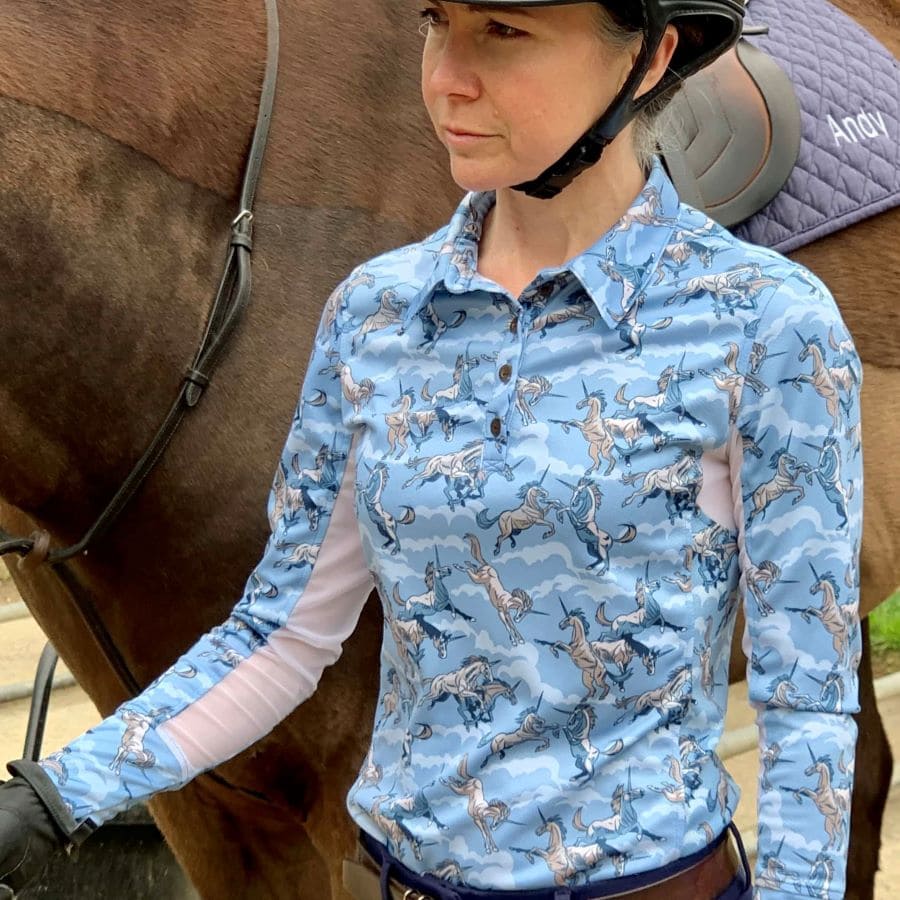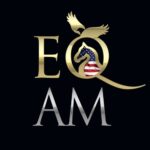 As an equestrian media outlet focused entirely on American horse sport, EQuine AMerica showcases the USA's equestrian talent (both two-legged and four) in the disciplines of para dressage, dressage, hunters, jumpers, and eventing. We support and promote our nation's fantastic equine events, products, services, artists, authors, science/tech, philanthropy, and nonprofits through our online magazine and social media platforms. Our mission is to offer you interesting/inspiring short and long-form content in a format that's beautiful, readable, and relatable.