EQuine AMerica: Do you work with a choreographer to develop your musical freestyles? Or do you do that on your own?
Adrienne Lyle: I work with Terry Ciotti Gallo. She's created the music for most of my freestyles so far, but I do most of my choreography kind of on my own. It's quite a process. Actually, we just finished making a new one last week.
The music team works live at a studio in LA, so I come up with the choreography and then I kind of find songs that I think fit the theme for the freestyle. I figure out what kind of music I think will express what I want to express. For Salvino, I needed music that was very powerful, but he's also very elegant and I wanted something that was kind of uplifting. I found something almost like a gospel, but I wouldn't call it gospel necessarily because it's not religion-focused, but it's that kind of music.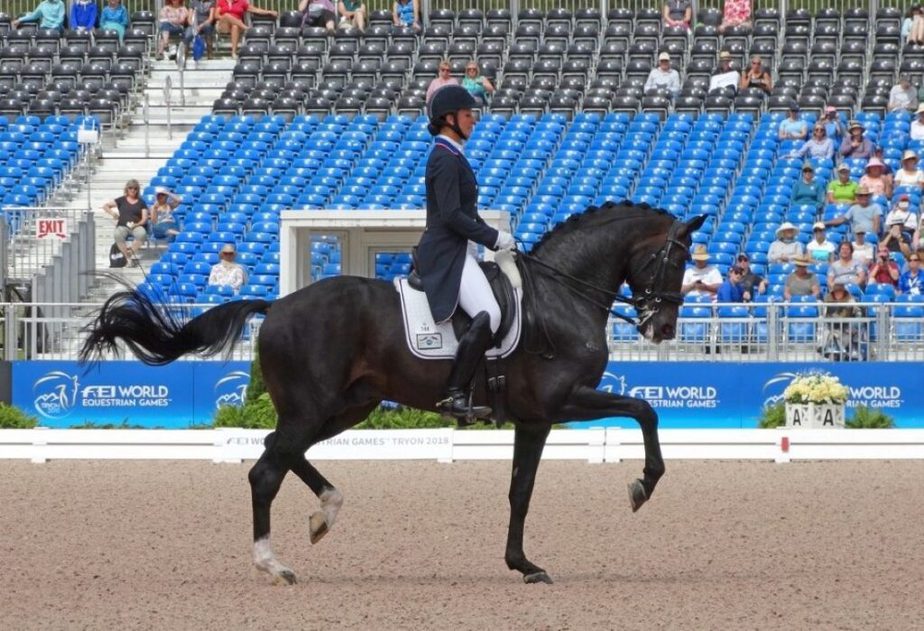 I figure out what kind of music I think will express what I want to express.

Adrienne Lyle
Then Terry takes these pieces of music that I've found and kind of rearranges them into a compilation. Then it goes to the studio in LA where producers actually write it into sheet music. They write sheet music and then they record everything, all the different parts—live—just as you would a studio track. Then they put it all together for your final freestyle track.
How do you know when it's time to change it up?
This track will be the first one that is actually specifically for Salvino. I've been riding Wizard's old freestyle on him because it is such a process to make a new one. It's so time consuming, and very expensive as well, to create a freestyle like that from scratch. So I wanted to wait until Salvino was really confirmed in his tempo and stride. You don't want to choreograph a freestyle while their gates are still evolving because you don't want to go and write sheet music and then come back and say, "Oh, well look his trot's a lot faster than it was before. Now this piece of music doesn't fit anymore." So I waited until this year to get one done for Salvino.
You don't want to choreograph a freestyle while their gates are still evolving.

Adrienne Lyle
This will hopefully be his freestyle for a while. It may change because we may rearrange it a little bit, but I don't see myself redoing one from scratch for him in the near future. Now that we have the new "degree of difficulty" scoring for freestyle, we may kind of play with it. As the horse gets a little more experienced, you might say, "Okay, before I did a half-piaffe here, but now I think I can do a full one." So you can go in and tweak the music and rearrange the choreography a little. You can add to it and make it a little more challenging to pick up more points where you can, but you don't necessarily have to come up with a whole new freestyle.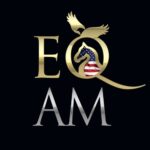 As an equestrian media outlet focused entirely on American horse sport, EQuine AMerica showcases the USA's equestrian talent (both two-legged and four) in the disciplines of para dressage, dressage, hunters, jumpers, and eventing. We support and promote our nation's fantastic equine events, products, services, artists, authors, science/tech, philanthropy, and nonprofits through our online magazine and social media platforms. Our mission is to offer you interesting/inspiring short and long-form content in a format that's beautiful, readable, and relatable.