SALIDA, Colorado, April 26, 2022—Julie Goodnight invites you to join her on a dream "getaway" you won't soon forget–five full days to ride, relax and be a student of the horse in her Horsemanship Immersion Clinic–nestled in the mountains of Granby, Colorado, October 25-30, 2022.
"As a teacher, it doesn't get any better than having 200 horses to observe, compare and play with," says Goodnight. "Conformation workshops, observing behavior, and working on riding and handling skills are no problem with that kind of variety to work with."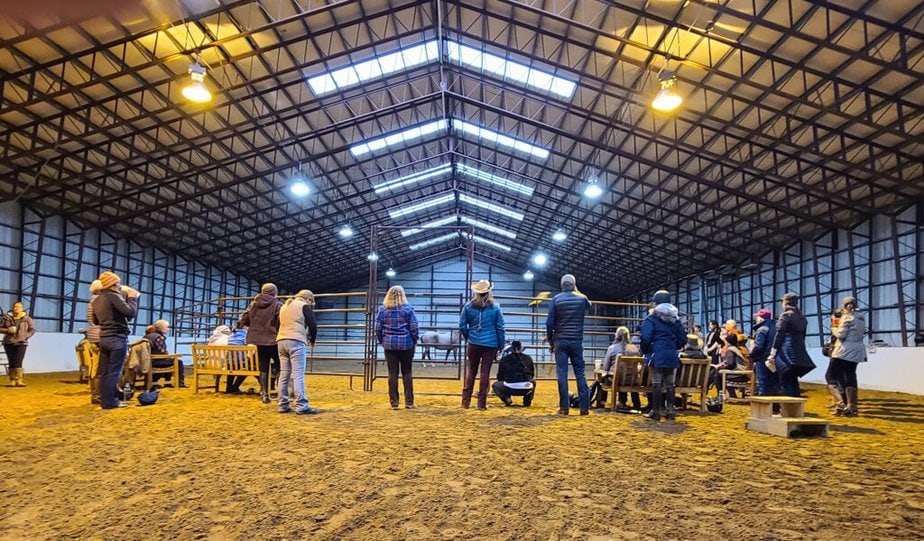 Goodnight chose the C Lazy U Guest Ranch–featuring spectacular mountain views, a remuda of over 200 riding horses, gourmet meals, and impeccable service–as the setting of this unique equestrian experience.
"For decades people have asked me about intensive learning programs, and I designed this program to be that and more!" says Goodnight. "I've been teaching multiple clinics a year at C Lazy U for well over a decade–it's a very special, even magical, place to me."
The first evening begins with a truly unique experience called, "Horses and Happy Hour," where guests watch the sunset in a high-mountain meadow, mingling with each other amongst the ranch's beautiful horses. Students learn hands-on about groundwork, first aid, alternative medicine, herd behavior, training young horses, and more–plus daily riding lessons with Goodnight and trail rides on the 8,500-acre ranch.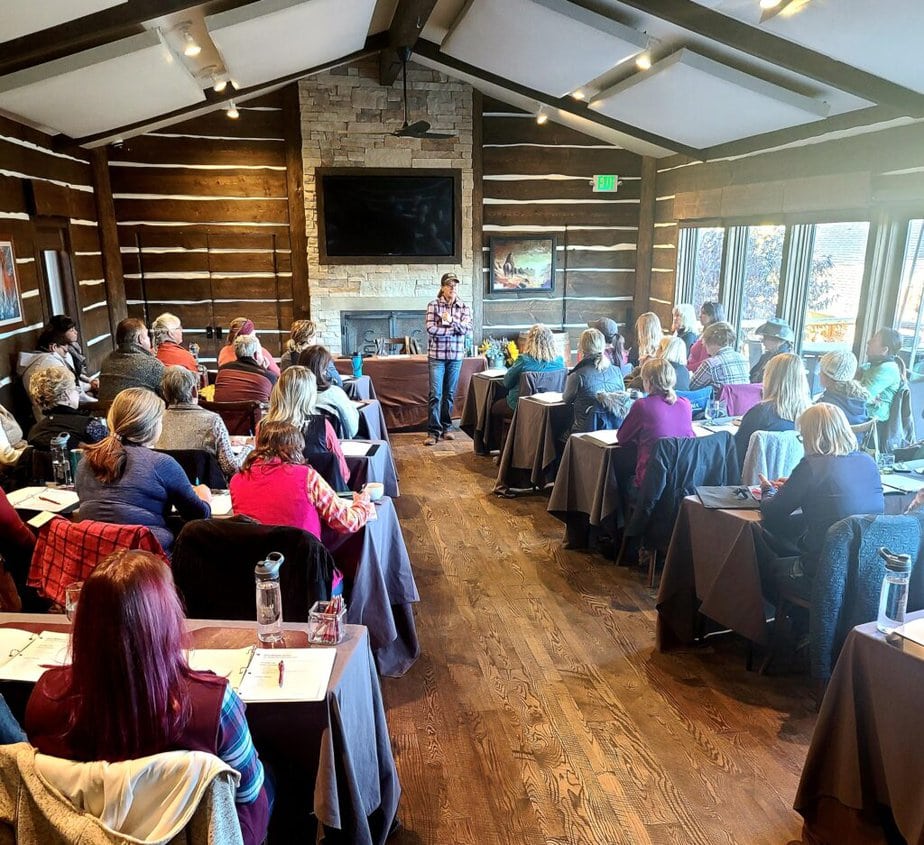 "This was above and beyond," says 2021 clinic participant, Melinda Combs, DVM. "Being at C Lazy U with the herd and having the opportunity to attend lectures and demos, plus the participation in ground work, round penning and riding in such a wonderful environment was phenomenal! Julie, Twyla and Lucy kept us entertained, educated and focused. Myself and my horse will continue to grow and benefit from this experience for a lifetime."
The 40 participants in the 2021 Horsemanship Immersion program left with just one request–more time! With this feedback in mind, Goodnight added an extra day to her 2022 program.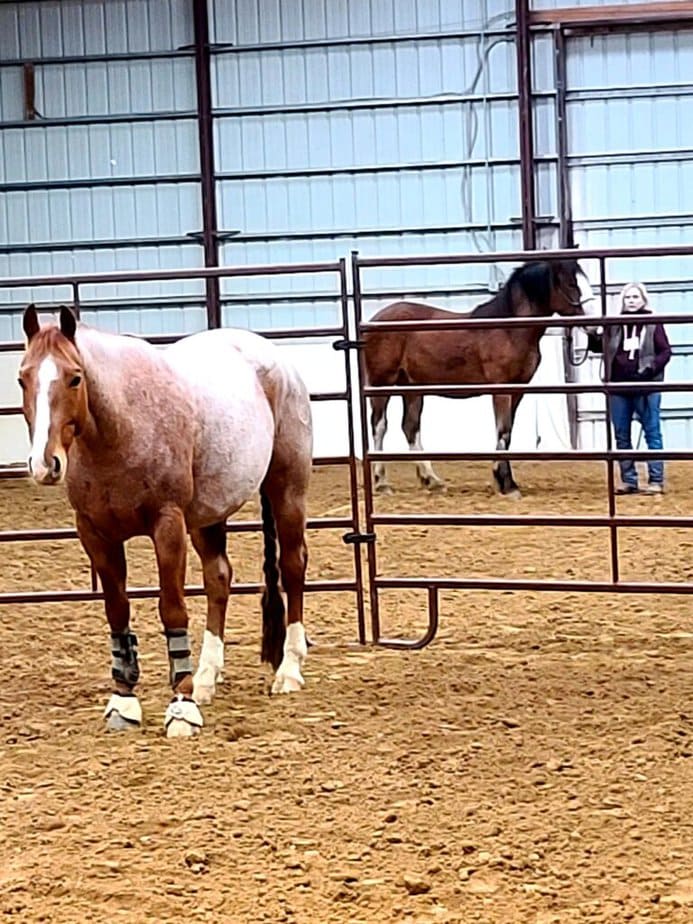 Space is limited, so reserve your spot now. Find out more about all of Goodnight's riding vacations at C Lazy U, including her twice-yearly Ranch Riding Retreat, HERE.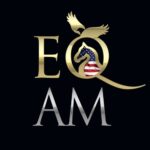 As an equestrian media outlet focused entirely on American horse sport, EQuine AMerica showcases the USA's equestrian talent (both two-legged and four) in the disciplines of para dressage, dressage, hunters, jumpers, and eventing. We support and promote our nation's fantastic equine events, products, services, artists, authors, science/tech, philanthropy, and nonprofits through our online magazine and social media platforms. Our mission is to offer you interesting/inspiring short and long-form content in a format that's beautiful, readable, and relatable.