Our Judge's Spotlight for the upcoming 2022 Menlo Charity Horse Show shines on Hunter legend and renown horseman, John French. Truly one of the sport's most natural talents, John achieved high performance success in both the Hunter and Jumper disciplines having represented the United States in FEI Nations Cup™ and World Cup™ Finals, as well as the winning the inaugural $100,000 ASG Software Solutions/USHJA International Hunter Derby Finals.
For over two decades, John has consistently proven to be one of the most accomplished Hunter riders in the sport, winning the WCHR Lifetime Achievement Award in 2012 the title of World Champion Hunter Rider four times.
French claimed his first of many West Region USHJA Hunter Derby Rider of the Year titles in 2016 and has been awarded the CPHA Pre-Green Incentive Rider of the Year three times. If all of those accomplishments were not enough, John was recognized with the PCHA Perpetual Trophy as the professional rider winning the most championships in PCHA-rated hunter divisions almost every year over the last three decades. In 2019 he claimed the distinguished title of WCHR Professional National Champion and in 2020 was inducted into the National Show Hunter Hall of Fame, and the ceremony was held just a few days ago at Devon. In early 2020, John became a part of the training team with renowned Olympic show Jumping athlete Kent Farrington and Farrington's riding assistant, Claudio Baroni.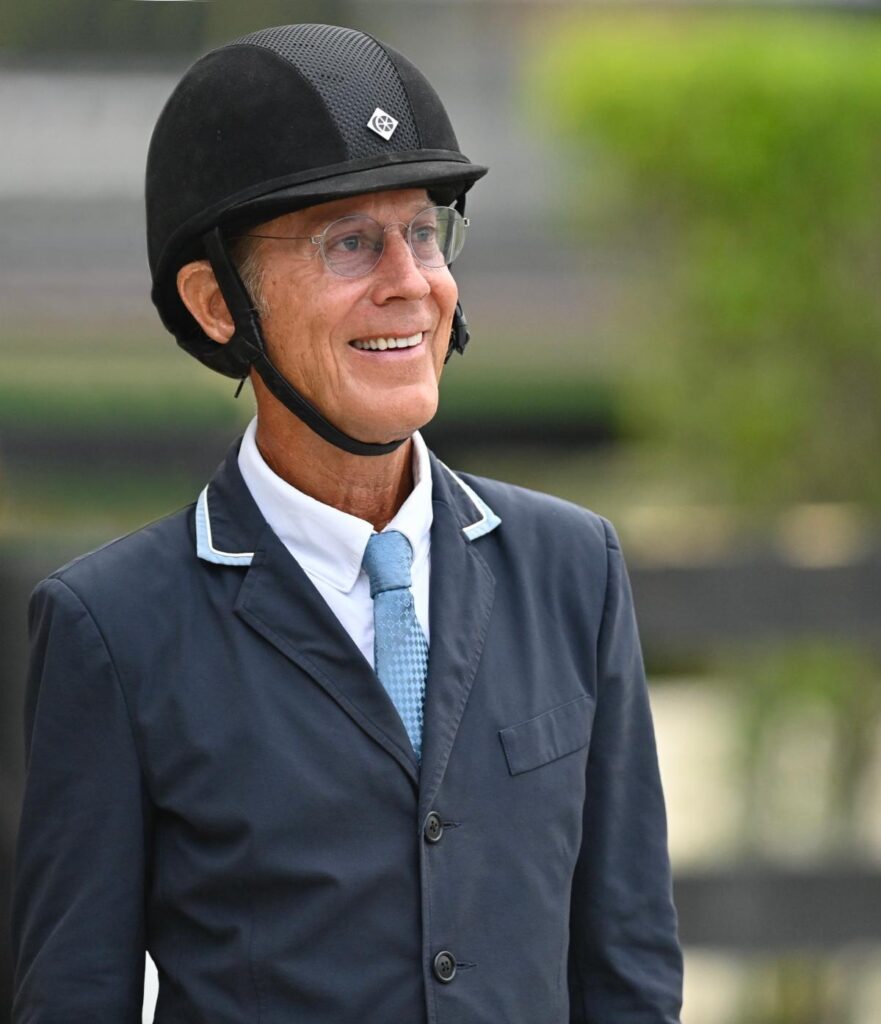 Beyond his esteemed career in the show ring, John French has truly proven himself to be an exceptional horseman and trainer. That said, every win recounted is quickly followed by the name horse who accompanied him in his numerous achievements.
We are delighted to welcome John French to the 50th Annual Menlo Charity Horse Show to serve as one of our Hunter & Equitation Judges. We caught up with John just a few months out from the show to see what he's looking forward to most.
Q: Why Menlo?
A: "I know it's Menlo's 50th year, and I think in the 32 years I lived in California, there was only one year that I missed Menlo when I was showing in Europe. I'm excited to see the people I haven't seen in a long time, Betsy will be there, so seeing old friends will be really special. I've attended Menlo as an exhibitor, a trainer, a sponsor, a rider, an owner, and I even sang the National Anthem one year, so to come back this year as a judge, I will have done all the different things at the show. And even though I don't live on the West Coast, it just means a lot to me to be a part of Menlo, to be a part of the history of the show, because it's one of the places where I started my career on the West Coast."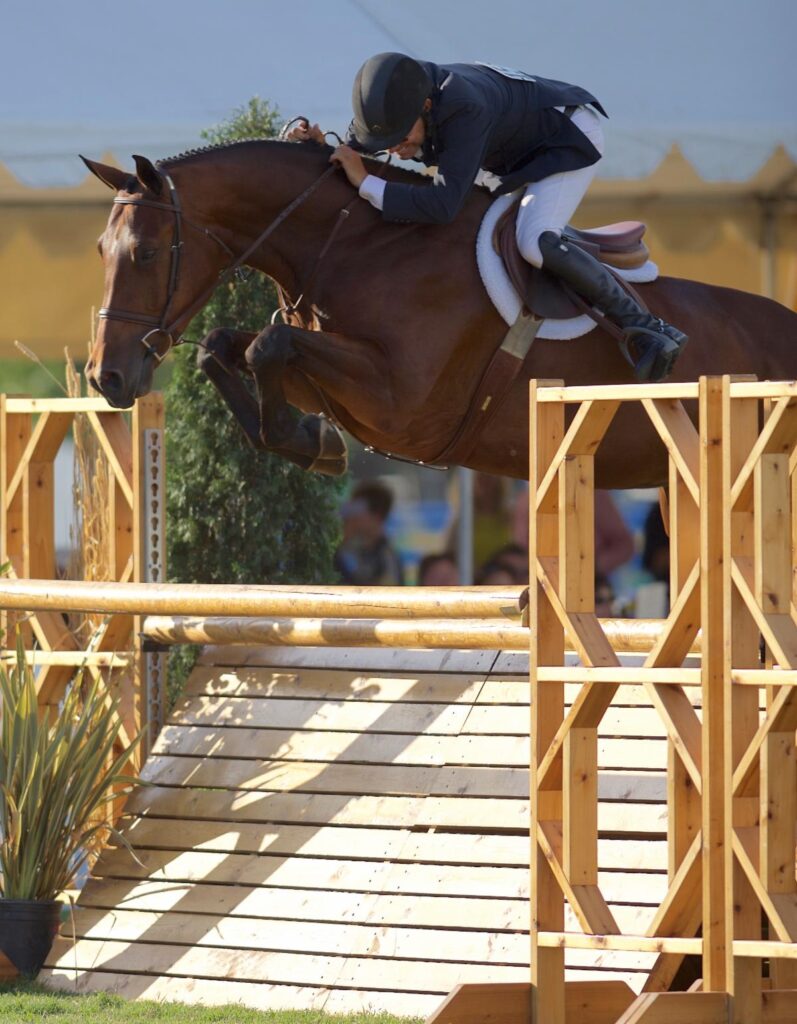 Q: What is your favorite memory from Menlo?
A: "My first year that I went to Menlo, I won a Hunter Classic on a horse named Chesapeake owned by Pat Warren. That was my first time attending the show, everyone told me about Menlo and how special it was, and what a lovely horse show it is, and it really was. Every win is a big deal and sponsors come from the East Coast to the West to enjoy the boutique-style atmosphere at Menlo. Not to mention I had never been to the West Coast before, so that was special."
Q: Where will you be traveling from to attend Menlo?
A: "I moved to the East Coast, so home a good part of the year is in Wellington, and I think we will base out of New York in the summer. I will be traveling back to the West Coast, actually, for the first time in a couple years to judge at Menlo."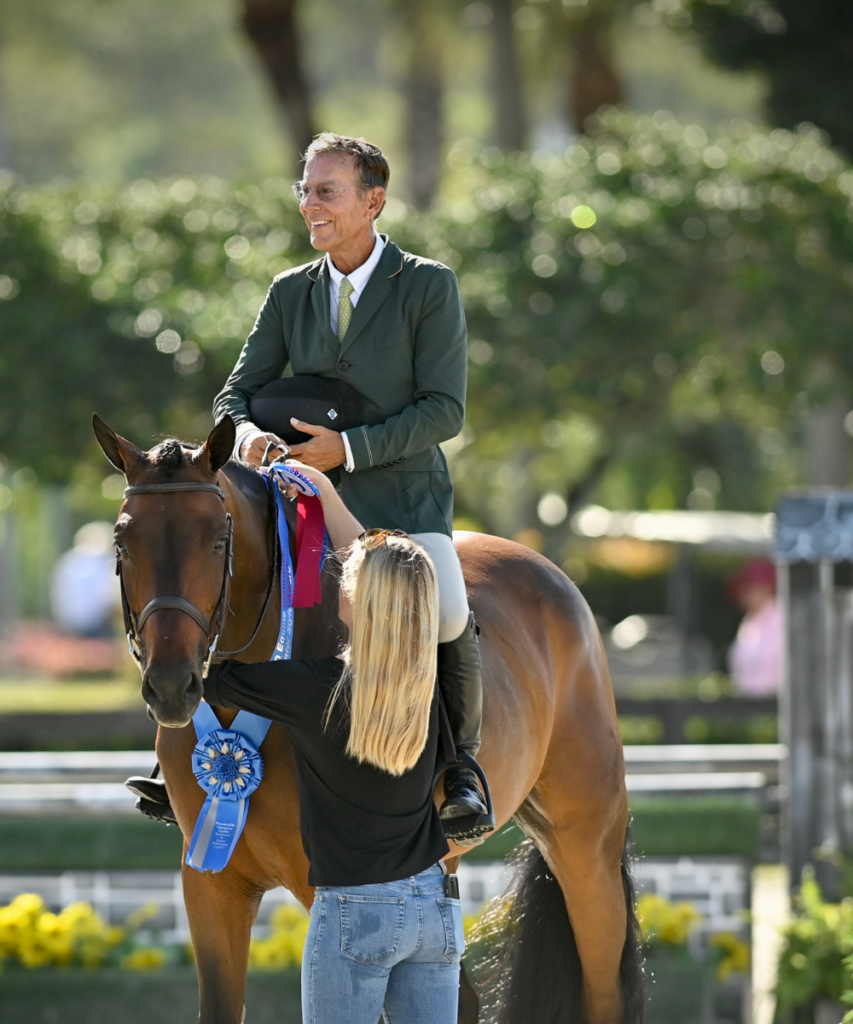 Q: What do you consider the greatest accomplishment of your career?
A: "I would say winning the inaugural International Hunter Derby finals in Lexington, Kentucky with the horse Rumba."
Q: Who is one person you're looking forward to seeing at Menlo this year?
A: "Betsy Glikbarg"
Q: How do you think that being a horseman makes you a better person?
A: "It makes you realize that there is a good part in every horse. Maybe not every horse is a superstar, but there is a special thing about every horse. I think it's the same thing with people. You have to find that special thing that every person has, because everyone truly is special in one way or another."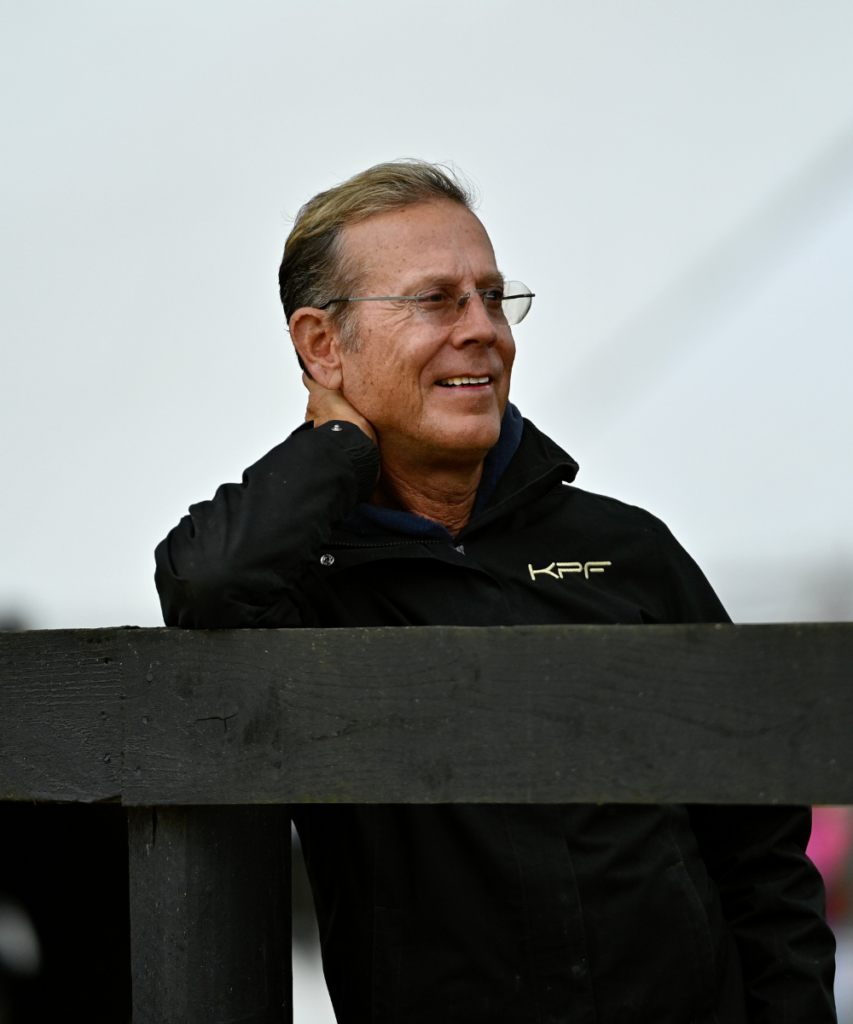 Q: As a Judge, what will you look for in the Hunter ring?
A: "An equine athlete – a horse with scope, and quality."


We are thrilled to welcome John French back to the Menlo Charity Horse Show to celebrate 50 years of philanthropy and prestigious horse showing. Thank you to all who will be joining us. To learn more about John, visit his website at https://www.johnfrenchkpf.com/.
About the Organization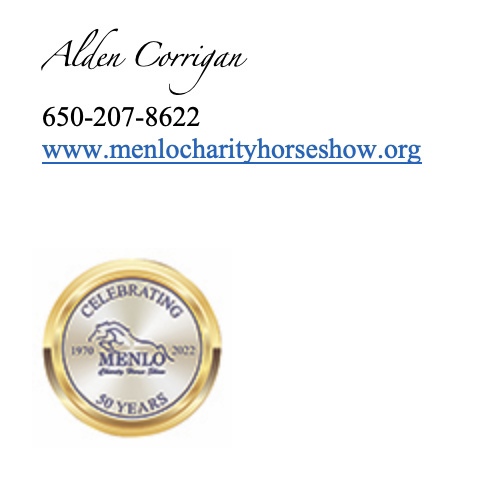 The Menlo Charity Horse Show, a 501 (c) (3) organization, recognized as a USEF Heritage Competition, supports Vista Center for the Blind and Visually Impaired by producing a premiere equestrian event while educating the community on the issues of the visually impaired.
Find out more on Instagram and Facebook!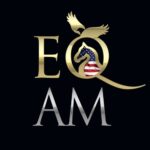 As an equestrian media outlet focused entirely on American horse sport, EQuine AMerica showcases the USA's equestrian talent (both two-legged and four) in the disciplines of para dressage, dressage, hunters, jumpers, and eventing. We support and promote our nation's fantastic equine events, products, services, artists, authors, science/tech, philanthropy, and nonprofits through our online magazine and social media platforms. Our mission is to offer you interesting/inspiring short and long-form content in a format that's beautiful, readable, and relatable.