Gladstone, NJ – The United States Equestrian Team (USET) Foundation has awarded the 2021 Whitney Stone Cup to Roxanne ("Roxie") Trunnell of Royal Palm Beach, Florida, making her the first para dressage rider and only the eighth dressage rider to receive the honor in its 40-year history. Currently, Trunnell is ranked number one in the FEI Para Dressage World Individual Ranking in Grade 1 and number one across all Grades.
The Whitney Stone Cup is awarded annually by the USET Foundation Executive Committee to an active competitor whose consistent excellence in international competition and whose standard for sportsmanlike conduct and contributions as an ambassador for the sport and for the USET Foundation exemplify the Team's highest ideals and traditions.
Click to watch Roxanne Trunnell, alongside Dolton's owner, Karin Flint, accept the Whitney Stone Cup award. Video courtesy of Jump Media.
"It means quite a lot to me to receive the Whitney Stone Cup as the very first para equestrian in history to do so," stated Trunnell. "I did not start out as a para equestrian and I thought being in a wheelchair was the end of my equestrian career, but then I found para equestrian and a whole new world opened up. Over the years, I have watched the para dressage world grow and people gain more interest in it. It is very exciting to be recognized as an ambassador for para dressage and having the ability—with the help of [my mount] Dolton—to influence this sport to grow and prosper."
Trunnell has always held Olympic aspirations, beginning when she was an able-bodied rider. She earned a United States Dressage Federation (USDF) bronze medal and was close to obtaining a silver medal until she contracted the H1N1 virus in 2009. The virus caused a stroke that put her in a coma and ultimately required her to be wheelchair-bound.
After a long recovery, Trunnell did not lose her vision for competing at the top of the sport and focused intently on getting back in the saddle. In 2013, she rode in her first CPEDI and five years later she represented the U.S. at the 2018 FEI World Equestrian Games in Tryon, North Carolina, where she earned the individual bronze medal in the freestyle.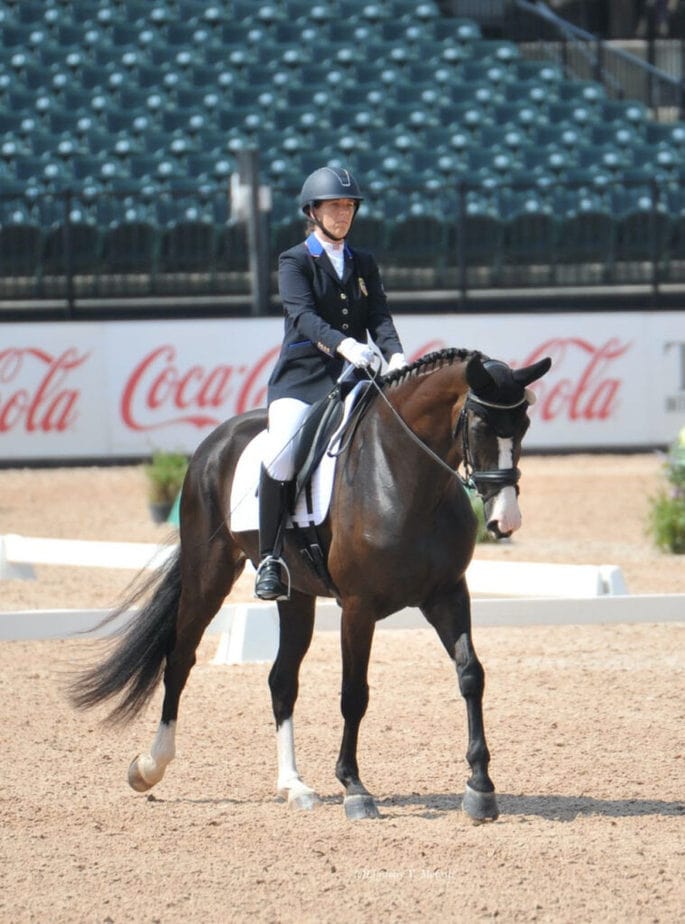 Trunnell and Dolton, an eight-year-old Hanoverian gelding owned by Karin Flint, are preparing for a Paralympic Games debut in Tokyo this summer.
Those around Trunnell note that she can always be counted on to support her peers and that she is the consummate example of sportsmanship. In true sportsmanlike fashion, Trunnell strives to encourage those that are hesitant to try para dressage to give it a chance.
"Yes, you will have bad rides from time to time, and you might even take a fall," she said. "What matters is that you get back on the horse and keep trying. This is one of the few sports in the world that allows you to compete with your best furry friend. Why not give it a shot?"
The Whitney Stone Cup, which was presented to the Team by the Officers and Directors of the USET Foundation, is given in honor of the late Whitney Stone who served as President and Chairman of the Board of the USET, and who was instrumental in the creation of a civilian team when the Army retired from competitive horse sports after 1948.
Previous winners:
1980 – Michael Matz
1981 – James C. Wofford
1982 – Norman Dello Joio
1983 – Melanie Smith (Taylor)
1984 – Carole Grant
1985 – Joe Fargis
1986 – Conrad Homfeld
1987 – Katie Monahan Prudent
1988 – Bruce O. Davidson
1989 – Gregory A. Best
1990 – William Long
1991 – Hap Hansen
1992 – Lana DuPont Wright
1993 – Carol Lavell
1994 – J. Michael Plumb
1995 – Robert Dover
1996 – Anne Kursinski
1997 – Leslie Burr Howard
1998 – David O'Connor
1999 – Valerie Kanavy
2000 – Karen O'Connor
2001 – Tucker Johnson
2002 – Guenter Seidel
2003 – Peter Wylde
2004 – Debbie McDonald
2005 – Chris Kappler
2006 – Elizabeth (Beezie) Madden
2007 – Elizabeth (Beezie) Madden
2008 – Miranda (Randy) Caldwell
2009 – Steffen Peters
2010 – McLain Ward
2011 – Tucker S. Johnson
2012 – Christine McCrea
2013 – Rich Fellers
2014 – Elizabeth (Beezie) Madden
2015 – Chester Weber
2016 – Phillip Dutton
2017 – Laura Graves
2018 – McLain Ward
2019 – Laura Graves
2020 – Boyd Martin
The United States Equestrian Team Foundation is a non-profit organization that supports the competition, training, coaching, travel, and educational needs of America's elite and developing international, high performance horses and athletes in partnership with the United States Equestrian Federation.
Learn more at www.uset.org.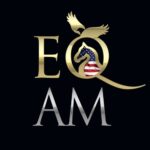 As an equestrian media outlet focused entirely on American horse sport, EQuine AMerica showcases the USA's equestrian talent (both two-legged and four) in the disciplines of para dressage, dressage, hunters, jumpers, and eventing. We support and promote our nation's fantastic equine events, products, services, artists, authors, science/tech, philanthropy, and nonprofits through our online magazine and social media platforms. Our mission is to offer you interesting/inspiring short and long-form content in a format that's beautiful, readable, and relatable.