Piavita AG is a veterinary medtech startup that produces innovative remote monitoring equipment to aid equine veterinarians in their daily practice. Using Piavita's full-scale solution, vets can gain valuable insights into various conditions without the need to be physically present with the horse. Continuous, long-term monitoring means less travel between barns for on-the-road vets, as well as additional service offerings for their clients. Piavita's goal is to reduce wasted time and replace old, manual processes with intelligent digital solutions to improve the daily lives of equine veterinarians.
The Piavet System
Simply put, equine veterinarians needed a solution to remove the burden of manual, repetitive tasks so they could better focus on diagnosing and treating their patients. In response to this need, Piavita worked to develop a wearable device for measuring equine vital signs, and before long, the Piavet System was developed.
The three-component system includes the wearable measuring device, wireless base station, and intelligent software platform. Together they're used to measure, analyze, and view highly accurate medical data with no clipping or electrodes required. It provides real-time, non-invasive, remote access to equine patient vital signs, including ECG, heart rate, respiratory rate, activity, and body temperature using advanced sensors and machine-learning technology.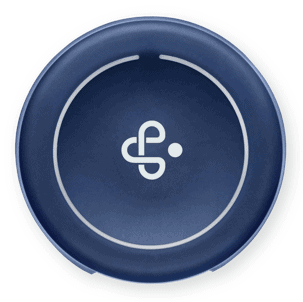 The Piavet Measuring Device is a small, durable device that is secured into the side of a comfortable belt that fits around the horse's girth area, like a surcingle. It allows the horse to move freely (loose in a stall, for example) all the while delivering valuable information to the vet.
The Piavet Base Station collects the device's recordings and connects to the Piavet Cloud Application, which can be accessed on any internet-connected device. Data is securely transferred using 4G/LTE or Ethernet, making it accessible by vets whether they're in the clinic or on the road.
The Piavet Platform is where vets can view this medical data, take evidence-based notes, and share data findings with colleagues, enabling them to more efficiently and effectively treat their patients. The three main components of the system are delivered to customers along with the Piavet Belt (the surcingle-like strap that secures the device to the horse), wireless charger, multi-USB adapter, wet bag, and more.
From Bikes to Barns
Although Piavita has a solid foundation in the equine health industry now, the Swiss startup (now with roots in the USA) wasn't born in a barn. Rather, the technology behind its innovative veterinary assistant was initially a product of Piavita CTO and Co-Founder Sascha Buehrle's desire to improve the suspension specifications for his downhill mountain bike.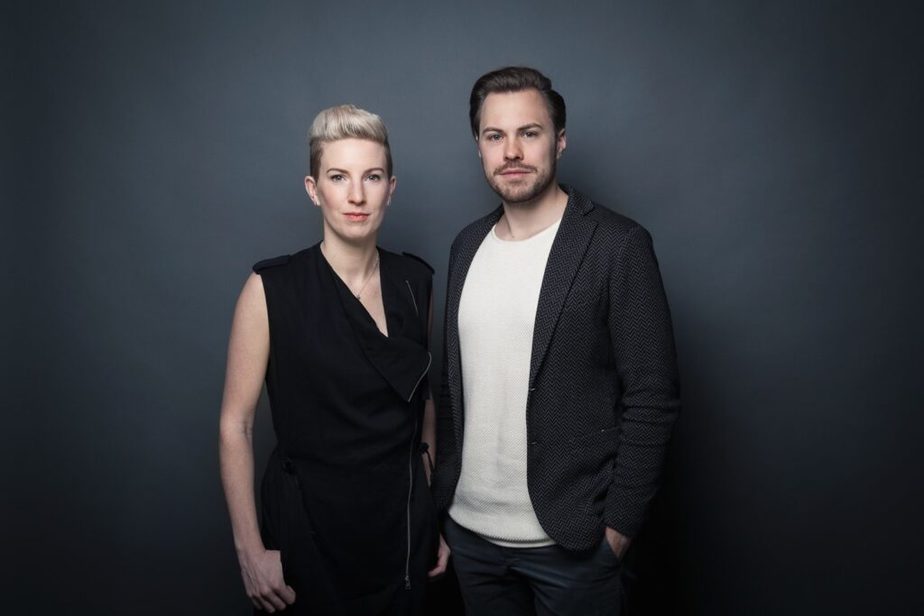 He wanted a technology that could measure through layers of mud and dirt to better understand the terrain. So, like any good systems engineer, he developed his own solution. When talking to his friend Dorina Thiess (now Piavita's CEO and Co-Founder) about the technology, Sascha mentioned that it could be further developed to measure vital signs through the body's layers. That's when the idea to set their sights on the healthcare industry solidified.
To further develop the technology, Dorina and Sascha visited an animal clinic to simply do some testing, but while there they witnessed the many manual processes in the daily lives of veterinarians—especially around routine, recurring vital-sign checks. From that point, they knew they needed to help bring digital innovation to veterinary healthcare.
The choice to focus on equine health specifically was relatively simple. Despite the fact that it's a 300 billion-dollar global industry with little to no technological disruption, it came down to the nature of caring for horses. Horses spend many hours per day unsupervised, and as "escape" animals, they will mask pain and injury for as long as possible. This means that by the time someone recognizes signs of pain in a horse, the problem may already be quite advanced.
Finding Its Way In the USA
In early 2019, Piavita expanded to the US by setting up shop in Charlotte, North Carolina—its third office after Zürich and Berlin. As an entrepreneur and startup incubation expert, Dorina always knew that establishment in the US was an important piece to the puzzle of success. "The expansion to the US is very exciting for us. The equine clinics [in the US] are better prepared [than many of those in Europe] for connected systems, and digitization is so strongly established in their private life that they can't wait to benefit from the customized solutions we now offer for their professional life."
The company has enjoyed success in the US so far, with 20% of university clinics as customers, and is excited for further growth. And grow it will! The newly released Piavet 2.0 is Piavita's next-generation platform that brings a host of new features and functionality to current and future customers. As Dorina explains, "Piavet 2.0 encompasses everything we have learned throughout the last two years from our customers in Europe and the US. With this superior user experience and the many new features, we have taken huge steps forward in further digitizing the equine vet scene."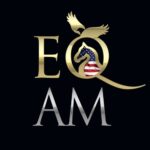 As an equestrian media outlet focused entirely on American horse sport, EQuine AMerica showcases the USA's equestrian talent (both two-legged and four) in the disciplines of para dressage, dressage, hunters, jumpers, and eventing. We support and promote our nation's fantastic equine events, products, services, artists, authors, science/tech, philanthropy, and nonprofits through our online magazine and social media platforms. Our mission is to offer you interesting/inspiring short and long-form content in a format that's beautiful, readable, and relatable.