―GUEST WRITER, ILANA CRAMER
Stephen Bradley knows a thing or two about nerves. This Olympian won England's prestigious Land Rover Burghley CCI4*, becoming one of only two Americans ever to do so. Stephen also won Canada's Checkmate International CCI3* an unprecedented three times in a row.
He is a two-time Pan American Games Gold medalist and was named 1993's Equestrian Athlete of the Year by the U.S. Olympic Committee. He is a Rolex Kentucky Three-Day Event Champion, and Stephen has been named to one U.S. Olympic team, one World Equestrian Games (WEG) team, and has been shortlisted for 3 out of 5 U.S. World Equestrian Games teams, and 4 out of 5 U.S. Olympic teams.
Whether competing on the world stage or training in his backyard, Stephen has worked over the years to control his nerves. As a clinician and trainer, he helps his students to use those same techniques to maintain confidence on training and competing in cross country.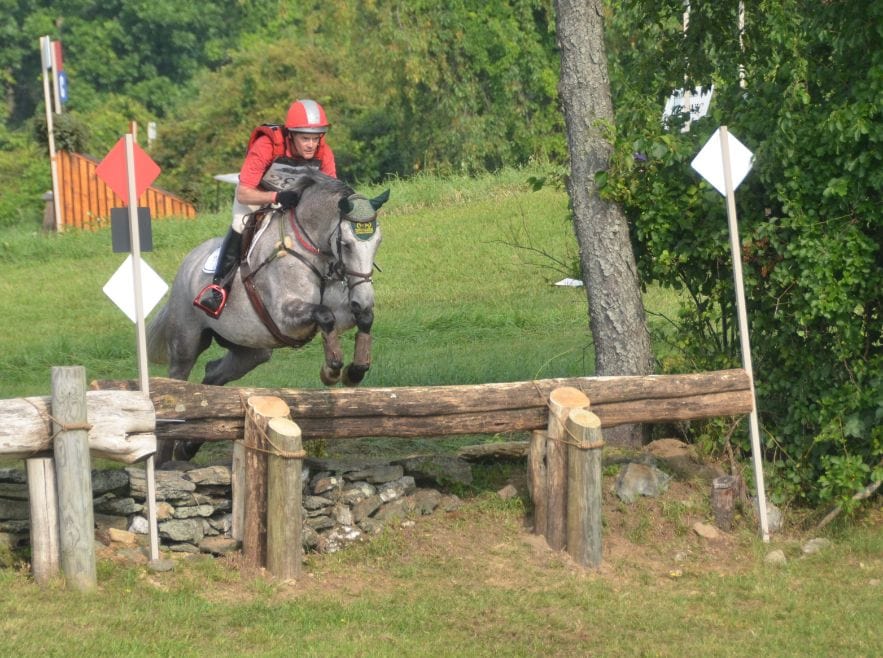 Nerves vs. Fear
"Bottom line, we all get nervous; it's not a matter of if, but a matter of when," said Stephen. "Everyone gets nervous the morning before cross country, and if you aren't getting nervous then maybe you need to think about moving up a level and pushing yourself a bit more. Nerves are part of the game, they are normal."
For most people, nerves help us ride better, energizing us to attack the task at hand.
"If a rider's nerves are getting to the point where they stop thinking and go on automatic, to me that is when fear steps in," Stephen cautions. "That's where you have to draw the line. We all get nervous, but if you mentally shut down and you cannot think through how to rectify mistakes, to me that is when riding becomes dangerous. The number one priority is that you always have to be safe."
For most, the best way for people to address their nerves is to talk through the situations they might find themselves in and find different solutions for those potential problems.
Talking through Your Nerves
"In a clinic situation where I have someone who is nervous, I always tell them to let me know; talk to me about how you are feeling," said Stephen. "We will talk through what they are nervous about and how they are feeling. I'll tell them that if there is a particular jump they are nervous about, I want them to tell me. We are still going to jump it, but we'll talk about it first."
Stephen stressed the importance of not looking at a fence as something to jump, but rather focusing on the canter and its consistency. As a trainer, he tries to redirect what the rider is nervous about so they'll focus on something else.
As a trainer, Stephen deals with the nerves of young riders and adults a bit differently.
"With an adult amateur, I really see an importance in talking things out and reasoning with the rider," said Stephen. "They have to have a plan. If they are getting nervous, they have to think about how they are going to deal with it. Verbal communication is always important, but I think it becomes even more important as we get older."
Schooling Your Nerves Away
A growing theme in the eventing world is the prevalence of schooling shows and schooling days. With the cost of recognized and unrecognized shows increasing, riders are forced to attend fewer shows to control their budgets. Stephen suggests that attending more schooling opportunities will help produce a similar atmosphere to a formal show. This gives riders a great chance to practice controlling their nerves.
"Just as in a recognized show, I'll tell people to take things one step at a time," said Stephen. "If at any point, especially if going cross country and things are starting to go downhill quickly—just pull up. Take it one phase and one jump at a time. There will always be another day."
If schooling shows aren't in the budget, try riding around people at your barn.
"I ride in front of owners and students more often than I don't," said Stephen. "That itself is very helpful. I think the one-on-one lessons are useful from time to time, but riding with other people is a great learning experience. I'm trying to emphasize practice. Put yourself in situations where your nerves might kick in and just practice—practice—that's the only way it will get better."
Just Walk it Out
So it's all fine and great practicing and trying to simulate a nervous environment, but what happens when you get to the show and you still freak out?
"Number one, I would say take a break and just walk," Stephen suggested. "I think that we can accomplish more at the walk than people realize. That will help you calm down and begin to think through things and, for lack of a better word, "mathematically" ask yourself what is it I need to do to help myself through my nerves."
Another suggestion: focus on your breathing. Sounds basic, but it works.
"This is going to sound really weird, but when riders get nervous, I always tell them to breathe and to breathe in rhythm," said Stephen. "It also helps to listen to your horse's breathing, because that will tell you a lot about how they're feeling and if they're nervous or not."
Taking Your Nerves to the Next Level
As Stephen mentioned, nerves can be a good thing. They can help propel you forward and challenge you both mentally and physically. If you are getting bored heading into a show, it's probably a time where your nerves are telling you to move up a level.
For Stephen, nerves are all about having a plan.
"If you get nervous about something when you go out to do cross country and compete, you need to always have a plan," Stephen said. "Granted, we can't always have a plan for the odd things that happen with horses, but you have to have a plan to cover your bases."
Maybe we should all have a plan for when things happen that we don't have a plan for…
Meet the Master
Currently, Stephen trains out of Hickory House Farm in The Plains, Virginia, where he trains a contingent of off-track thoroughbreds and world-class eventers.
Would you like the opportunity to train with Stephen Bradley and get your own masterclass in eventing essentials, tips, and tricks? Visit www.StriderPro.com to see when Stephen's teaching at a farm near you.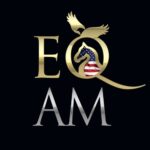 As an equestrian media outlet focused entirely on American horse sport, EQuine AMerica showcases the USA's equestrian talent (both two-legged and four) in the disciplines of para dressage, dressage, hunters, jumpers, and eventing. We support and promote our nation's fantastic equine events, products, services, artists, authors, science/tech, philanthropy, and nonprofits through our online magazine and social media platforms. Our mission is to offer you interesting/inspiring short and long-form content in a format that's beautiful, readable, and relatable.