Etalon Diagnostics offers comprehensive equine DNA testing to "know your horse from the inside out."
Genetic testing is now available for horses nearly the same as it's available for humans! Etalon Diagnostics has created products that can enlighten us on our horse's ancestry and composition, coloring and pattern, health, personality, and even competitive potential. Etalon's genetic testing can actually provide insight into your horse's personal strengths and weaknesses, help you select a new horse, ensure your horse's discipline is right for them, and potentially protect you and your horse from future setbacks. Etalon can tell you what makes your horse who they are so that you can better understand your silent partner.
It All Starts With a Hair Sample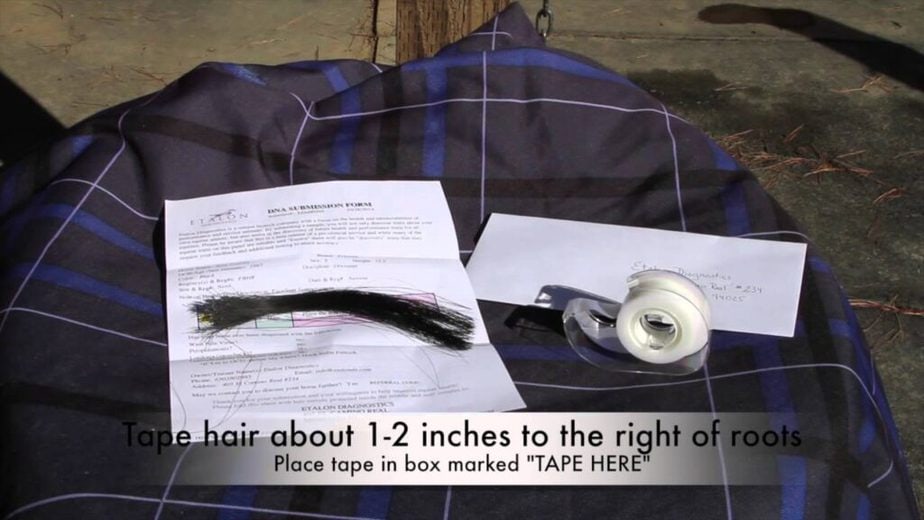 When you register on Etalon's website, they ask you several basic questions about your horse: breed(s), date of birth, sire and dam (if known), coloring, markings, health history, etc. Once you're done with that, the data you entered fills a PDF form to which you tape your horse's hair samples to and then mail to Etalon. (Remember that your horse's hair must include roots to have sufficient DNA material for testing).
Genetic Profiles
A thorough assessment of your horse's predispositions once required multiple tests from different vendors, and piecing together a useful profile was time-consuming and expensive. Etalon's genetic profiles provide a comprehensive panel of results on more than 55+ traits—including disease markers, color and pattern characteristics, abilities and performance qualities—for a single, affordable package price. The panel includes many traits that have been unavailable commercially until recently. From a small sample of your horse's hair, Etalon can determine the genes that make up your horse's coat color and pattern (Agouti?), health traits (Equine Metabolic Syndrome?), and attributes of performance and ability (Myostatin Speed Gene?).
Ancestry and Composition Analysis
By submitting your horse's hair sample, you provide DNA that Etalon uses to compare your horse's genes (the "unknown" horse) to reference horses ("known" or defined horses). Reference horses are used for equine ancestry and composition analysis via an in-depth comparison of your horse's genetic make-up to determine how it is like or unlike other horses within various "breeds," disciplines, and populations around the world. By making such an in-depth comparison, they can provide information on what your horse has in common with each reference horse and their group as a whole.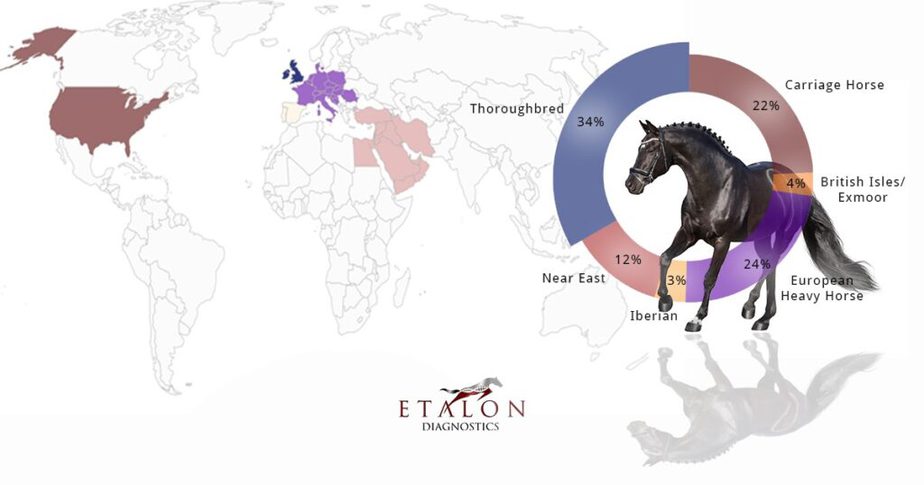 For Example…
The Mystery Horse: Let's say you purchased an unknown horse who the prior owner claimed was 1/2 Icelandic. Since Icelandic horses are thought to be some of the most preserved genetic examples of horses in the world (because they have been in isolation for generations) Etalon can compare the genes of your mystery horse to the genes of their known group of Icelandic horses. They can then see how many genes your horse may share with the "average" Icelandic horse and determine the likelihood that your horse is in fact 50% Icelandic.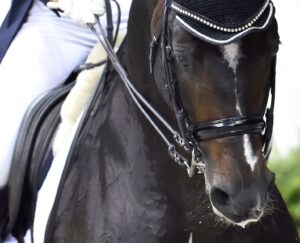 The Mystery Athlete: OK, you're off to Europe to purchase your dream Warmblood to enhance your Dressage career. After sorting through your favorite bloodlines, you've narrowed it down to two farms with spectacular sires and dams known for throwing lovely, talented Dressage horses. You've chosen 5 foals from the lineup and are sweating over your decision. If you've already cleared a bill of health for each (no genetic diseases like PSSM1, clean x-rays, fitting disposition, etc.) your decision should be easier. The problem? These same sire and dam combinations are also known to produce Show Jumpers and the occasional Eventing star, so how do you tip the hand further in your favor? Composition. By understanding what a classic, successful Dressage horse looks like, genetically, you now have a solid reference point. In comparing the DNA profile of your Mystery Athlete to the known genetic profiles of top Dressage horses, you can more easily see which horse may better suit your needs. This method is historically referred to as "% Blood" and has been, thus far, calculated based on pedigree… A reasonable method, but far less accurate than genetic calculations based on proven heritability.
Want to Know What's in Your Horse?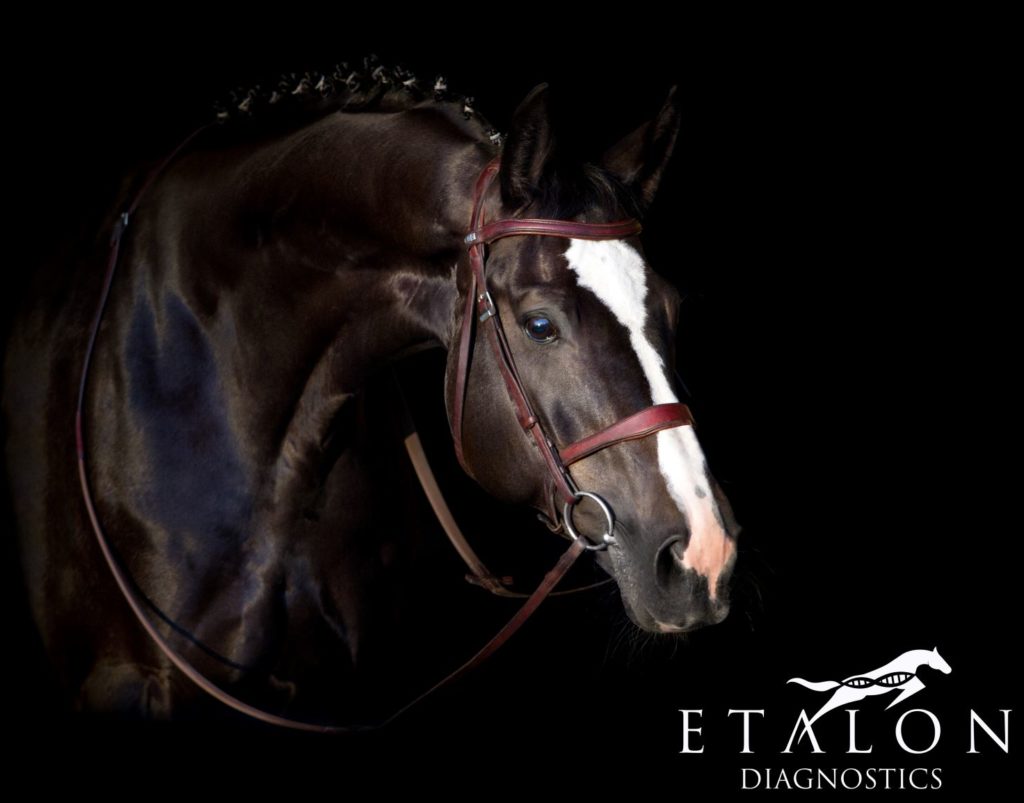 DNA Minipanel—50+ genetic tests on one panel. Includes all of the equine genetic disease testing for the Quarter Horse "5 Panel" and the Paint Horse "6 Panel," the Arabian "3 Panel," and testing for many other breeds (i.e. Sports Horses, Drafts, etc.), in addition to colors, patterns, speed, gait and more. $99.
DNA Minipanel PLUS—60+ genetic tests on one panel. Includes basic DNA Minipanel plus Warmblood Fragile Foal Syndrome (WFFS), Hoof Wall Separation Disease (HWSD), and Hydrocephalus (HY). $149.
Ancestry/Composition—tests your "unknown" horse against a database of "known" reference horses to determine how like or unlike your horse is to them. The genetic analysis provides data such as breed make up, ancestry populations around the world, and the discipline(s) best suited for your horse. $149.
Couture Services—For specialized breeding or interests. Etalon will work with you to design the test best suited for your needs. Services include travel to your barn for sample collection and consult. Whatever you need, they are happy to provide guidance throughout the process and do all the work for you! Price varies.
Be a Part of Science
Etalon prides itself as a research and discovery company and by working with them, you help foster exciting research. Most recently the team worked in partnership to identify Splash White 5 (read the study's abstract and full-text online) and Sunshine dilution (read the study's abstract and full-text online).
---
Team Etalon includes top scientists, geneticists, biologists, tech experts, professional equestrians, and animal lovers from the Silicon Valley, utilizing esteemed universities and laboratories around the nation. They strive to create meaningful, useful, and scientifically valid methods for improving the lives and health of our valued performance, service, and companion animals.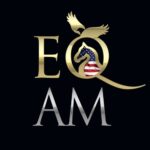 As an equestrian media outlet focused entirely on American horse sport, EQuine AMerica showcases the USA's equestrian talent (both two-legged and four) in the disciplines of para dressage, dressage, hunters, jumpers, and eventing. We support and promote our nation's fantastic equine events, products, services, artists, authors, science/tech, philanthropy, and nonprofits through our online magazine and social media platforms. Our mission is to offer you interesting/inspiring short and long-form content in a format that's beautiful, readable, and relatable.