—Jessica Ehlert
It's no secret that the Palm Beach Equestrian Center is a favorite venue for elite equestrian competitors. More than 7,000 horses—with a collected net value of over half a billion dollars—arrive in Wellington, Florida each January to embark on 12 weeks of competition among the palms. Exhibitors and spectators are drawn in by the excellent food, shopping, and promise of seeing the world's top riders compete for big money and a champagne shower. But, while the Winter Equestrian Festival is the largest and longest-running circuit in horse sport, there are a host of other venues offering top-level competition in beautiful settings, next being the World Equestrian Center (WEC) in Ocala, Florida.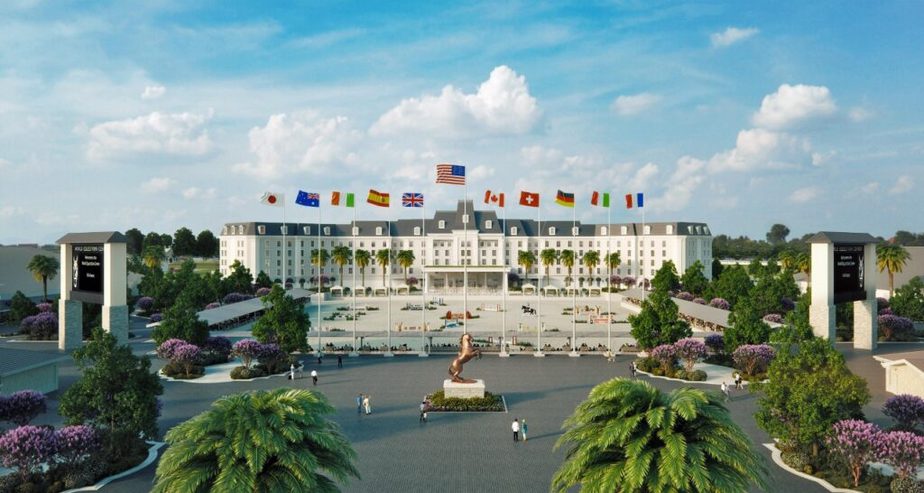 Put a Ring On It
Already considered the "Horse Capital of the World" (don't ask Lexington, Kentucky how they feel about that), Ocala is set to unveil the World Equestrian Center in January 2021. The venue, situated on more than 4,000 acres and featuring 21 arenas, will no doubt be the new shiny object for competitive riders. Four of the 21 rings—replicas of the 'Sanctuary' arena at the World Equestrian Center in Wilmington, Ohio—will be indoor and climate controlled for year-round comfort.
While there are dedicated rings for hunters and jumpers—in Hunter Land and Jumper Village—the highlights will no doubt be the grass Derby Field and the World Equestrian Center Arena, both with covered grandstand seating and a distinct VIP vibe. Want to relax indoors but not miss the action? No problem, they're building a 254-suite hotel overlooking the stadium. If you're more of a "rugged" show lodger, you might prefer a spot in the 160-space RV park with full hookups and WiFi. Or, you can go big and buy one of the 300 lots in the World Equestrian Estates to design your own dream property.
Barns and Boutiques
If your horse is (gasp!) staying on the grounds, you won't be mad about it. There will be climate-controlled, permanent stabling that can accommodate more than 2,040 horses. Plus, each stall comes equipped with, get this…a fan! As a former groom who now has a love/hate relationship with zip ties—this is thrilling. Each barn also features 28 hot and cold wash racks, security-enhanced tack rooms, and is just a stone's throw from turnout and lunging areas.
In addition to cushy stabling amenities, the venue will be home to 100,000 square feet of retail space for your favorite luxury boutiques. Other shops—like a convenience store, dog groomer, and laundry facilities—will also be available on the grounds. On top of that, a 40,000-square foot vet clinic will employ specialty vets who not only cater to the equine athletes, but pampered pups as well. And whether you're taking your dog to the vet or rushing to catch a friend's round, you'll find golf cart paths and dedicated golf cart parking at every ring.
Time to Relax
Need to take a moment to reflect, say a prayer, or ask the powers that be why your horse dumped you in the liverpool? One of the 100 seats in the quaint on-site chapel will be waiting for you. Or, you can find peace just wandering around in the park-like setting full of mature trees, thousands of flowers, and plenty of green space. For relaxing rides a few steps from the barn, 15 miles of horse trails pass through and around the Golden Ocala Golf & Equestrian Club, where an 18-hole golf course, spa, salon, fitness and tennis facilities await. Hungry? The club's three restaurants offer dining options ranging from an $8 Hebrew National (that's a hot dog) to a $48 Dover Sole.
---
Okay, I know you're dying to see it (and drive down that tree-lined entrance with your trailer in tow) but you'll have to, ahem…hold your horses. In the meantime, take a look at the early stages of construction and do some visualization exercises—2021 will be here before you know it.
In the Meantime, Take a Video Tour as Ocala's WEC Takes Shape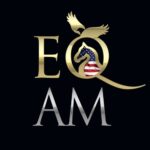 As an equestrian media outlet focused entirely on American horse sport, EQuine AMerica showcases the USA's equestrian talent (both two-legged and four) in the disciplines of para dressage, dressage, hunters, jumpers, and eventing. We support and promote our nation's fantastic equine events, products, services, artists, authors, science/tech, philanthropy, and nonprofits through our online magazine and social media platforms. Our mission is to offer you interesting/inspiring short and long-form content in a format that's beautiful, readable, and relatable.