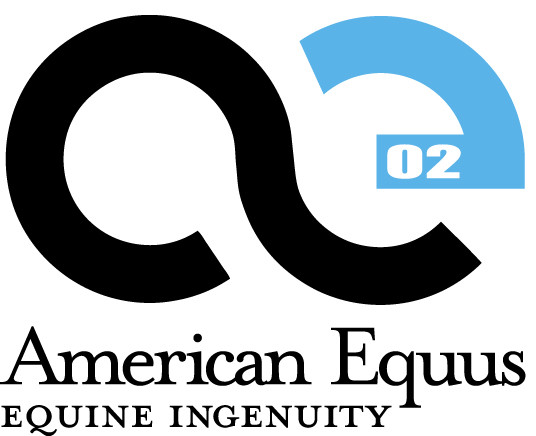 Explain a little bit about American Equus.
We are a high-end luxury equestrian line. We offer everything for the rider and the horse.
When did you realize there was a need for your business?
American Equus was formed in 2015 by a father watching his daughter compete at a local horse show in Arizona. As Chloe (his daughter) was showing, she lost her stirrup in what was otherwise a beautiful round, so her father (and CEO), David, decided to create something that would decrease the chances of not only his daughter but any rider losing their stirrup in a winning round.
What has been the overall impact of the brand on equestrians?
We design and create each stirrup from scratch, in-house at our facility in Gilbert, AZ. Throughout the 5 years of the company's history, riders all over the world rave about American Equus stirrups. One of the major benefits we hear from riders who have previous hip, knee, ankle, and foot pain is that our stirrups give them relief from the pain they would experience when they ride. Each of our stirrup models are designed and made specifically for comfort and safety.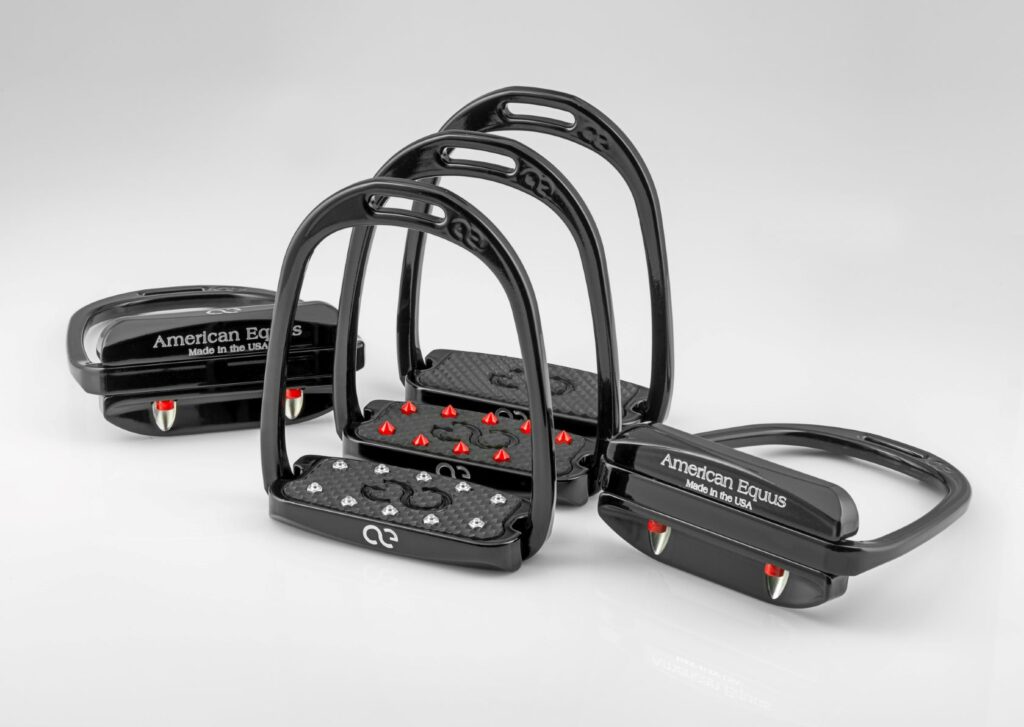 What would you say is the most unique feature behind your brand?
The most unique feature behind our brand is that we are 100% crafted in the USA. We make every product in our own production facility and each product is hand-finished to perfection.
Why do you choose to have your products made in the USA?
We choose to manufacture our products in the USA to allow us to create the finest products crafted to the highest standards—and to promote American Manufacturing. Today, we remain the only company that manufactures stirrups and spurs for all riding disciplines here in the USA. We are proud to be an American small business, helping one rider at a time.
How has your brand helped riders and those in the equine industry?
Other than keeping our riders safe and comfortable, our products have allowed equestrians from all over the world to express their individual style. We have a wide variety of colors for our Jumper, Polo, Thoroughbred Racing, Eventing, and Western riders to choose from. We offer customization of our stirrups and spurs such as color choice and personalized monograms.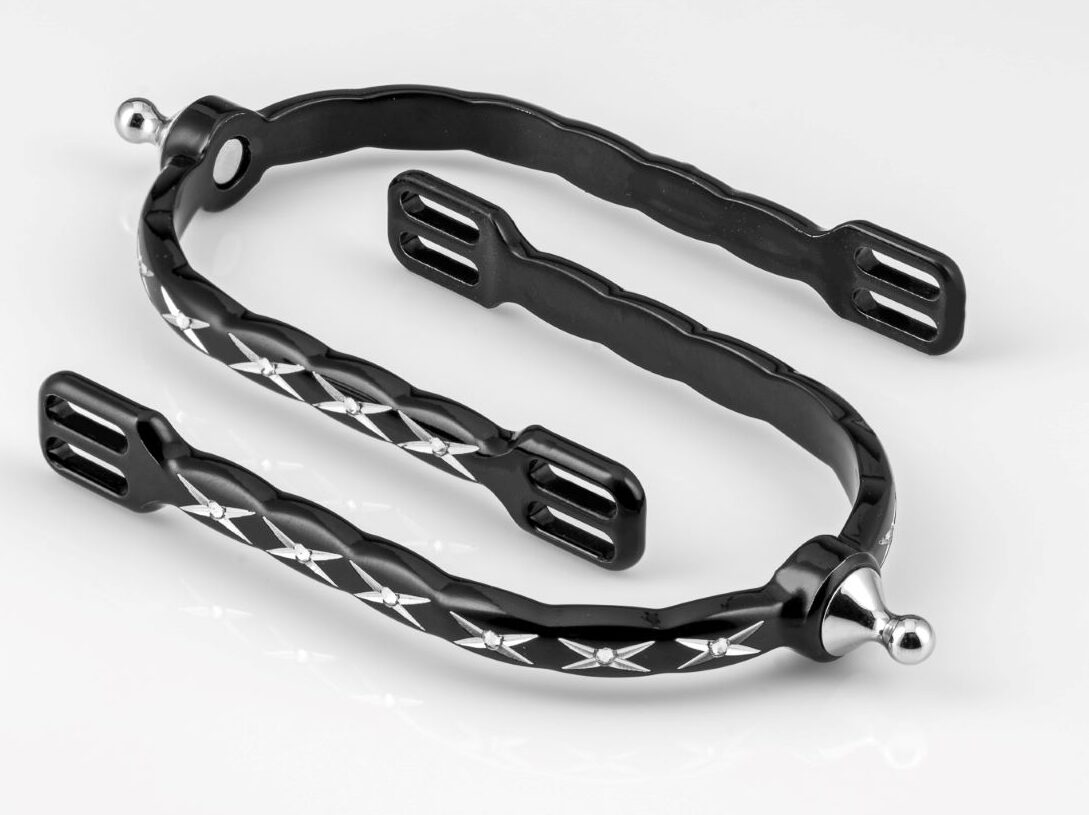 What has been the greatest challenge to building your business and what did you do it overcome it?
One of our greatest challenges was getting our name recognized for riders to want to try them. People like what they know and convincing them to change their ways was difficult.
We spent a great deal of time on social media reaching out to the best riders in multiple disciplines to convince them to give our stirrups a try. We have never been a "pay to play" type of company—we only want riders in our stirrups who truly love them for their performance, safety and design elements. By doing this, we have organically built a large following with top professional and amateur riders all over the globe.
All of our work has led us to many championship titles such as the Triple Crown of Horse Racing with Mike Smith on Justify and our stirrups will be debuting at the Olympics in Tokyo in both dressage with Sabine Schut-Kery and show jumping with Sharn Wordley.
How has your business shifted during the pandemic?
Luckily for us, we are a sister company to a company that the government allowed to stay open as an essential service provider. Riders had more time to shop online and we were able to fill their orders while being safe and taking precautions.
How do you see the future of the brand?
As for American Equus, the future is bright. We are making new models and new designs every winter and spring. Our sales have only been increasing and we have two riders representing the brand in the 2021 Tokyo Olympic Games! One in Dressage and one in Show Jumping.
What advice do you have for aspiring equine entrepreneurs?
For any aspiring equine entrepreneurs—do it—take the leap and do what you love. Success will only come to those who work for it. If you have a dream, chase it. We never would have known we would be so successful if we had not taken the chance. If there is no risk, there is no reward.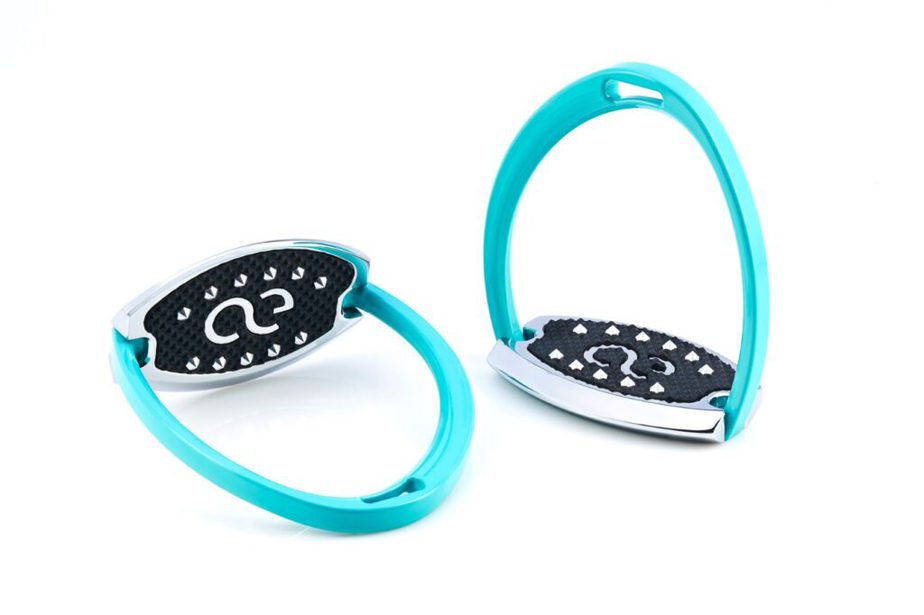 Learn about other brands we're featuring here.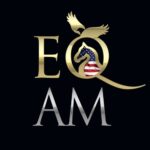 As an equestrian media outlet focused entirely on American horse sport, EQuine AMerica showcases the USA's equestrian talent (both two-legged and four) in the disciplines of para dressage, dressage, hunters, jumpers, and eventing. We support and promote our nation's fantastic equine events, products, services, artists, authors, science/tech, philanthropy, and nonprofits through our online magazine and social media platforms. Our mission is to offer you interesting/inspiring short and long-form content in a format that's beautiful, readable, and relatable.