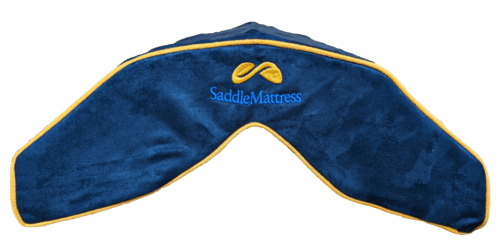 Explain a little bit about your brand.
SaddleMattress is designed to protect saddles when stored on a saddle rack. A saddle spends approximately an hour a day on a horse's back and the other 23 hours a day on a metal, molded plastic, or wooden rack… that's 95% of its time sitting on something other than a horse!
When did you realize there was a need for your business?
I moved to the USA with my young mare 20 years ago and when she turned 5, I sought out a new dressage saddle to fit her. After spending many hours finding the right fit and writing a big check, I went to put my newly flocked expensive saddle away and realized I was putting this expensive leather and soft wool flocking on a metal rack. That's when the light bulb went off.
What was the idea behind SaddleMattress?
The idea was to prevent saddle racks causing ridges and dents in saddle panels. I had noticed that there were all kinds of saddle covers designed to protect the top of a saddle, but nothing existed to protect the underside, which is specially flocked to fit the unique horse's back. The analogy I often refer to is that game Rock, Paper, Scissors―metal, wood, or hard plastic saddle racks beat soft leather and wool or foam flocking any day of the week―it's no contest!
Once a saddle rack creates ridges in your saddle panels, it shifts the flocking and stretches the leather. That means it no longer sits in correct contact and balance on your horse's back. Once leather is stretched, it does not shrink back so it can mean expensive panel replacements. If your panels are foam-flocked, then the issue is twice as bad.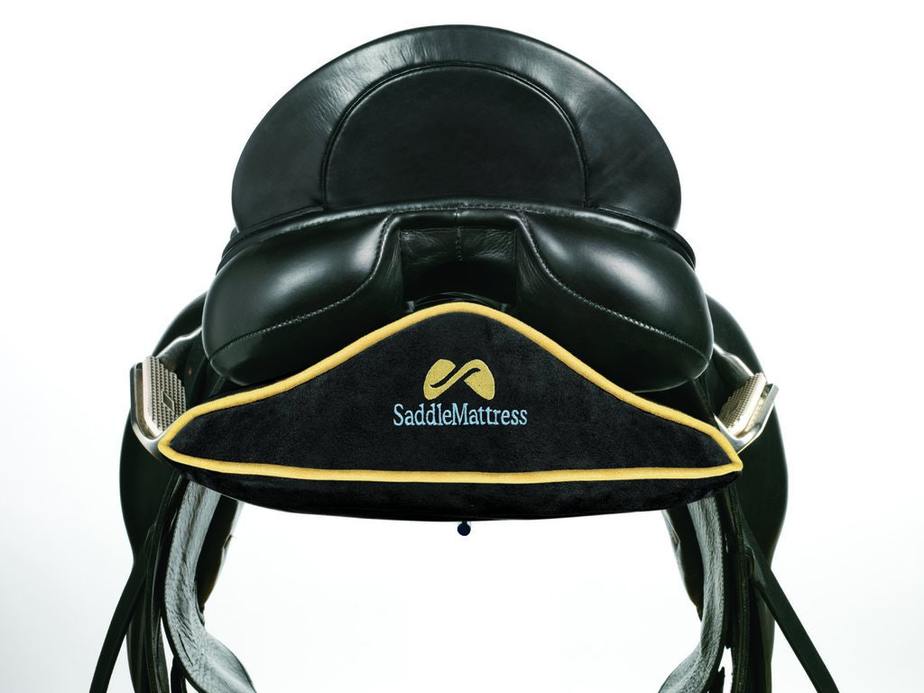 What has been the overall impact of your brand on equestrians?
Equestrians are starting to become more aware of our brand and the innocent damage done to their saddles when stored on a saddle rack with inadequate protection. Our customers love the design of the product and really appreciate that they have an effective way to truly protect their saddles without the need for piles of saddle pads or other ineffective options. The design is smart, customizable, and neat and tidy―plus SaddleMattress lasts for years and years.
What would you say is the most unique feature behind your brand?
The most unique feature is that there's really nothing out there like it. I've been designing it over many years and made many prototypes to find the right shape and materials to distribute the weight of the saddle to avoid damaging pressure points. It's been a long journey to get the product right.
How has your brand helped riders and those in the equine industry?
Our brand is helping people to protect their (significant) investments in both their saddle and their horse's backs!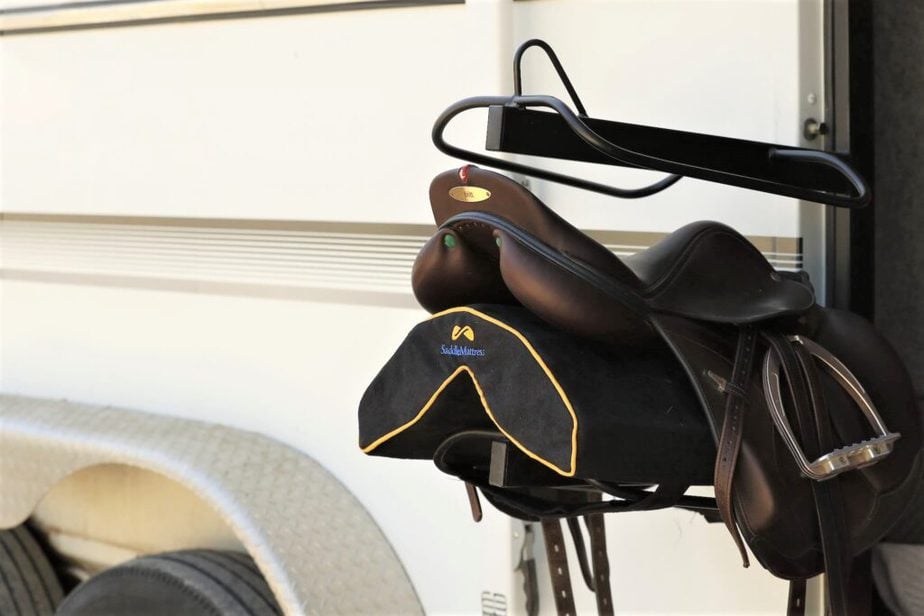 Why do you choose to have your products made in the USA?
All our products are handmade in the USA so we can control quality and support other small businesses.
What has been the greatest challenge to building your business and what did you do it overcome it?
One of the biggest challenges was finding companies that would be willing to work with a start-up and be flexible on minimum order quantities to remove financial barriers to entry. I had to reach out to my network of friends, fellow equestrians, and work colleagues to find people who were willing to work with me on this nugget of an idea. Over 90% of those people are still supplying us today as the business has grown.
How has your business shifted during the pandemic?
During the pandemic, we participated in social media activity and worked with other women-owned small businesses that hosted virtual online shopping events to replace the in-person experience at horse shows―something everyone was missing. For us, it was an opportunity to get our brand name out there and show people what our product is and why it's needed. Our business has always been an eCommerce business, but it is really starting to grow now that we've had an opportunity to expose more people to it.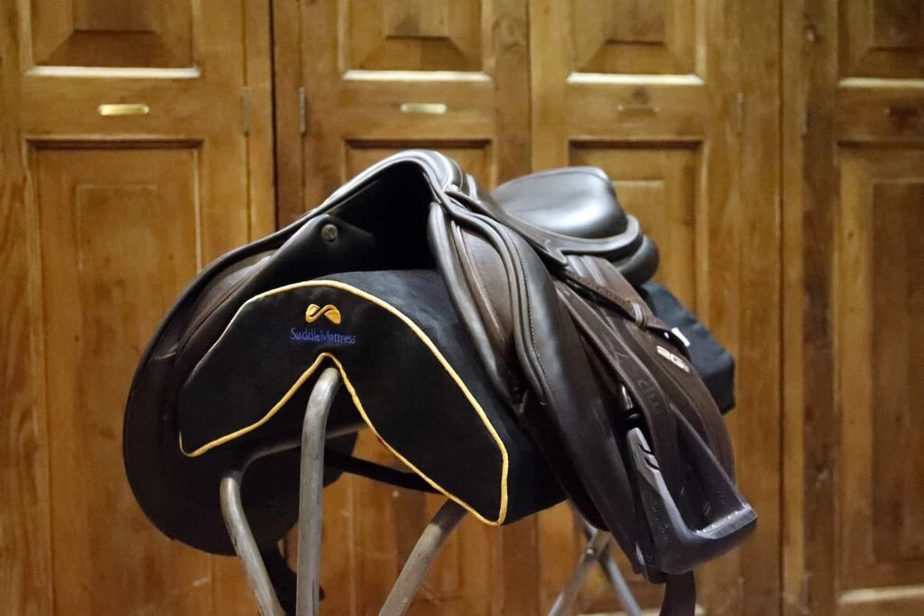 How do you see the future of your brand?
My brand is expanding, and we have some exciting new products coming later this year, just in time for the holiday season! And of course, we'll continue to educate equestrians on the importance of properly storing their saddles and protecting their investments.
What advice do you have for aspiring equine entrepreneurs?
Firstly, I'd say go for it! As an entrepreneur, you have to be prepared to face many hurdles and find creative ways around them. The journey can be incredibly fun and rewarding if you are willing to work hard, be true to your brand, be humble and thankful to others around you, and never give up.
View our other Building a Brand features here.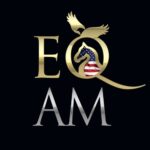 As an equestrian media outlet focused entirely on American horse sport, EQuine AMerica showcases the USA's equestrian talent (both two-legged and four) in the disciplines of para dressage, dressage, hunters, jumpers, and eventing. We support and promote our nation's fantastic equine events, products, services, artists, authors, science/tech, philanthropy, and nonprofits through our online magazine and social media platforms. Our mission is to offer you interesting/inspiring short and long-form content in a format that's beautiful, readable, and relatable.