Georgina Bloomberg is one of the EQUUS Foundation's original #EQUUStars. Longtime supporter of animal welfare and longtime friend of the vegan boot's impetus, Valerie Angeli, we caught up with Georgina to get her take on the final product.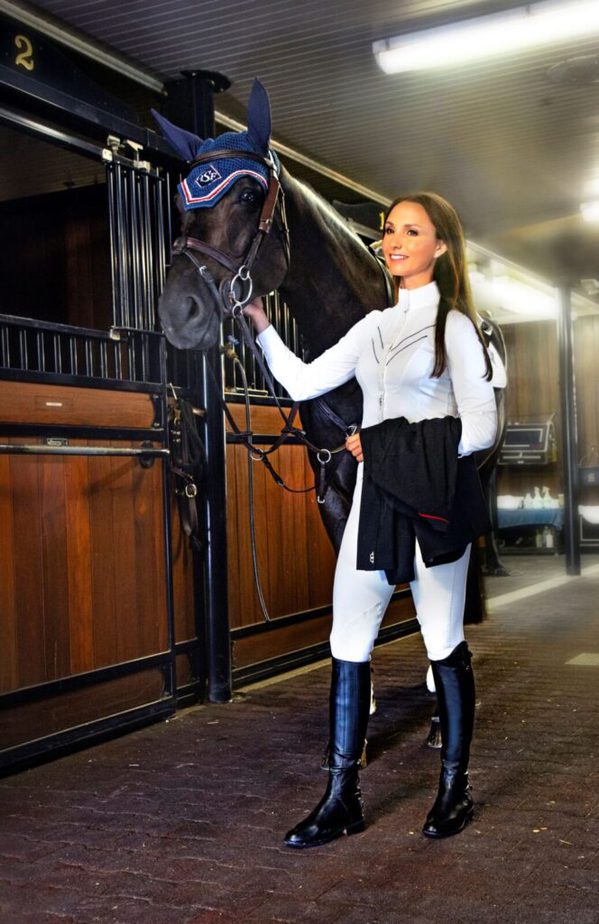 EQ AM: Can you tell me a little bit about how and why you got involved with the EQUUS Foundation?
Georgina: Absolutely! Valerie (Angeli, EQUUS Foundation Vice President of Engagement and Special PRojects) and I've been friends for a long time. I met her at the Hampton Classic when she was working at the ASPCA, and we hit it off on a personal level. She'd been there for 27 years and was running their equine welfare program. Then, I actually joined the ASPCA as a board member and was on the board for a little while until they no longer had a position for Val. So I left at the same time she did. When she joined up with the EQUUS Foundation, it was just a perfect fit and I definitely wanted to be involved in anything she was doing because I believed in her and her work.
The EQUUS Foundation is doing so many wonderful things with horses, which have obviously given me so much. Supporting any organization that is doing something that I really believe in really brings me joy.

Georgina Bloomberg
Unfortunately, with the advent of the internet and social media, it's way too easy to be misinformed and misled. It's more important than ever that donor dollars be directed to equine charities that are fully transparent and operating at the highest standards of horse care. Is that where the EQUUS Foundation comes in?
The EQUUS Foundation enables riders to give back to animals that give us so much. We all love these animals and we want to help them, but many of us feel there are few options for riders to do so. And sometimes riders just don't know what issues are surrounding equine welfare. I think the EQUUS Foundation is wonderful at bridging that knowledge gap and giving riders an opportunity to give back. So, on a personal level I would support anything that Val did, but I really genuinely believe in the organization and the work that she's doing with it.
Val was telling me about how you two now have joint custody of cows…
Yeah, we adopted a cow that was headed for slaughter and she turned out to be pregnant, so now we have two, a boy and a girl, and we are co-parenting them.
So you are quite an animal person.
I am an animal person. I am not a vegan, but I try to be animal conscious in all aspect of my life. As a rider though, I do think you need to be comfortable around leather.
What would you say to those people who'd agree with you that riders need to be comfortable around leather, so leather boots just come with the territory?
The horse show world will always be a little bit traditional, and leather has always been a part of that tradition. Everything has always been leather, from boots to saddles to tack. Heading into the future, if there's a way to avoid that, I think that'd be great. Hopefully, as new technology keeps getting better and better it will become easier to avoid.
And, I think any company that helps those who ride do it in the most environmentally conscious and animal friendly way is great. A lot of companies are starting to provide people with different options and are choosing not to go with the norm simply because that's the way it's always been. There's technology now that can give us options, so it's great.
What would you say to people who think, "There's no way these boots are going to be as good as real leather boots?"
I think that it will take some time to develop products that are not real leather that will hold up the way real leather does. But maybe they don't necessarily have to. Der Dau has made my boots for years, and I know that the majority of their products have always been pig skin. Since I have a pig myself, I don't use any pig products, so Joe Der has always made my boots without pig skin. And to be honest, they don't normally last as long as his pig skin boots last for other people, but that's a sacrifice I'm willing to make to be able to keep true to my morals and beliefs. That's not something I'm willing to compromise, and he's always been very conscious of my beliefs and my personal take on things.
What are your regular Der Dau boots made out of?
They're made of cow.
But…
I know… now I have cows.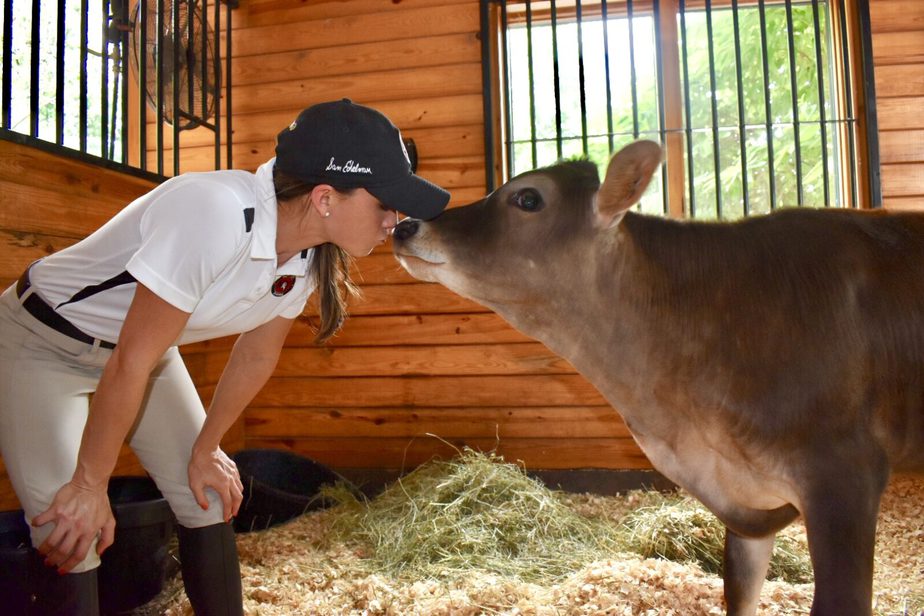 Yeah. So this is good timing for Der Dau's vegan boots?
Yes! It's nice that companies are now starting to realize some people who want the look, feel, and quality of real leather don't want to have to kill animals for it. I think a lot of companies are starting to make this great step in the right direction.
What do you think of the quality of the boots that you've received from Joe?
I think they look beautiful. We'll see how long they hold up, but at the end of the day, if it's something that lets you stay true to your morals (and maybe they can figure out a way to make them less expensive than real leather boots), than maybe they don't need to last as long.
How do they feel out of the box?
They are incredibly comfortable! They feel very soft. They were easy to walk in right off the bat, which isn't the case with real leather. They are comfy to ride in and felt great on my leg. Given the amount of time that I spend in riding boots every day, comfort has always been a big concern for me. So, that's a bonus with these boots.
You have the rubber panel in the inner calf of your regular boots and these vegan boots. They're made of recycled tire rubber, which is also environmentally positive. I assume the rubber must be great at keeping your leg in place, and then you don't have to use those sticky sprays that have a habit of destroying your tack.
Yes, the rubber inner calf is a great feature that Der Dau offers!
I know Joe's made you some beautiful leather boots. I remember when we last talked at Washington International Horse Show, you had on some beautifully embossed leather boots. Style-wise, what do you think of their vegan counterpart?
These are just the first design so they're plain black. If you want a plain pair for everything, this would be a great choice. But sure, down the road people might like more personalized ones so we'll see what Der Dau can come up with.
What about those who would rather stick with real leather for the sake of tradition?
There are so many products used in the riding world that are always being made the same way just because that's the way it's always been done. It seems like very few companies ever ask themselves, "That might be the way it's always been done, but is that the way it always has to be done?" If there's technology that can improve products, then I think tradition only goes so far.
Right, especially if the product keeps true to the original style and purpose than there's no reason not to embrace it.
---
If you'd like to support the EQUUS Foundation and their mission, you can make tax-deductible donations by phone at (203) 259-1550 or by email at mail@equusfoundation.org. If donating money isn't your thing, consider volunteering at a horse welfare organization, adopt a horse, or join EQUUS at their events. To learn more, visit www.equusfoundation.org and follow them on social media @EQUUSFoundation on Facebook, Instagram, and Twitter.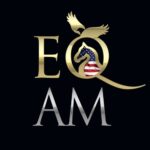 As an equestrian media outlet focused entirely on American horse sport, EQuine AMerica showcases the USA's equestrian talent (both two-legged and four) in the disciplines of para dressage, dressage, hunters, jumpers, and eventing. We support and promote our nation's fantastic equine events, products, services, artists, authors, science/tech, philanthropy, and nonprofits through our online magazine and social media platforms. Our mission is to offer you interesting/inspiring short and long-form content in a format that's beautiful, readable, and relatable.