Press Release
NEW YORK, NY SEPTEMBER 20, 2022: StreamHorse Corporation, the everything equine digital network where horse enthusiasts come together to expand their horizons in sports and culture, proudly announces today that Jake "Body by Jake®" Steinfeld has joined the Advisory Team.
Jake is an icon in the fitness industry and an entrepreneur with a long history of charitable leadership. Creating the personal fitness training industry over 40 years ago, Jake has been the guiding light for health & fitness in lifestyle, sports, and entertainment ever since. Utilizing his entrepreneurial street-smarts, Jake created the first 24-hour fitness lifestyle network, FiTTV®, which he later sold to News Corp.® Then Jake launched ExerciseTV®, the first On Demand fitness television network with partners Comcast® and Time Warner®. Jake's business acumen extended to the world of sports through his founding of Major League Lacrosse®, the nation's first professional outdoor lacrosse league and the World Series of Youth Lacrosse presented by the Coca-Cola Company, a global event that provides (U13) youth players the ultimate lacrosse experience. Jake is also Chairman of the National Foundation for Governors' Fitness Councils® and previously was Chairman of the California Governor's Council on Physical Fitness & Sports® under Governors Schwarzenegger and Brown.
"It is a great honor to have Jake join us on this exciting ride," says StreamHorse CEO Tom Pierce. "I have admired Jake and his influential endeavors for quite some time, especially as a fellow Long Islander who once aspired to be a Major League Lacrosse® player. Jake recognizes our impact-driven mission and opportunity to unify and elevate the global horse world with entertaining, accessible, and diverse digital media. His experience and "DON'T QUIT!" mindset have already made a lasting impact on our organization, and we are just getting started!"
StreamHorse has had a substantial 2022 so far – this announcement comes off the heels of the acquisitions of HorseTV Global in August and EQuine AMerica Magazine in January.
About StreamHorse Corporation
StreamHorse is a 22-time award-winning digital media network that emphatically impacts horses and humans around the world with the brands StreamHorseTV, Equine AMerica Magazine, and HorseTV Global. StreamHorse fosters the premier digital community where horse enthusiasts come together to expand their horizons in sports and culture. StreamHorse is elevating equestrian entertainment, advancing accessibility, and boldly uniting the global horse world – celebrating the horse as our beloved common thread.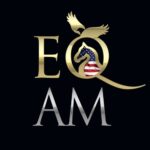 As an equestrian media outlet focused entirely on American horse sport, EQuine AMerica showcases the USA's equestrian talent (both two-legged and four) in the disciplines of para dressage, dressage, hunters, jumpers, and eventing. We support and promote our nation's fantastic equine events, products, services, artists, authors, science/tech, philanthropy, and nonprofits through our online magazine and social media platforms. Our mission is to offer you interesting/inspiring short and long-form content in a format that's beautiful, readable, and relatable.