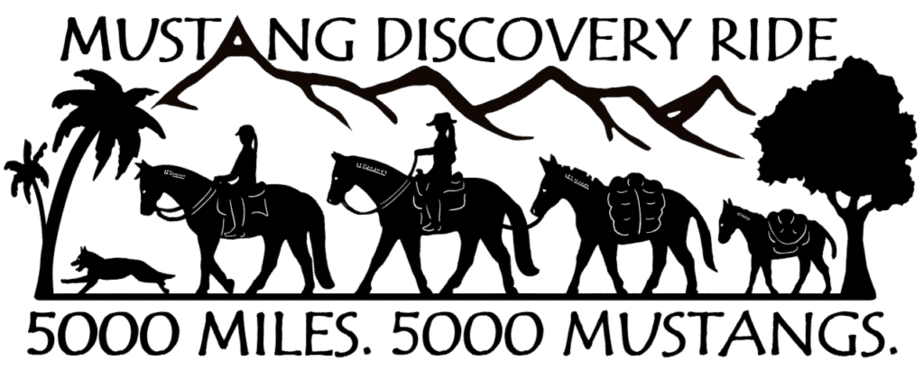 Take two young women with a passion for the iconic American Mustang, both looking for a grand adventure, add four American Mustangs and a curious wild-born molly Mulestang, and you have the ingredients for the "Mustang Discovery Ride."
Presented by the Mustang Heritage Foundation, the Mustang Discovery Ride will take us on a journey across the United States aboard American Mustangs traveling the American Discovery Trail. Riders, Hannah Catalino and Lisanne Fear, will cover 12 states in 12 months, coast to coast, from Delaware to California, with the assistance of a support crew. Both riders are trainers who have taken part in the Mustang Heritage Foundation Trainer Incentive Program (TIP). Hannah travels the world as a Mustang Ambassador and trainer doing "Wild Horse Workshops" & Liberty Training Clinics.
They rode out from Delaware's historic Cape Henlopen State Park on September 28, 2021, to a beautiful rendition of the National Anthem sung by the Chattanooga Girls Leadership Academy Choir from Chattanooga, Tennessee. Working with the Academy's co-founder, Dr. Sue Anne Wells, the Mustang Leadership Partners provide Mustangs for the school's equine program. For the past six years, girls from the program have been part of the EQUUS Film & Arts Fest with a series of "Mustang" themed music videos. This year's entry is a moving piece called "Go Change the World" written by Dr. Sue Anne Wells.
From Delaware, the riders headed west through Maryland, helping to celebrate the State's "Horse Month" as proclaimed by Governor, Larry Hogan. While there, the team worked with Ross Peddicord of the Maryland Horse Industry Board and the Maryland Horse Council. Then, the riders headed West into the Washington, D.C. area on October 12, 2021 to bring awareness to the American Discovery Trail and the HR4878 National Discovery Trail Act currently before Congress.
Also on October 12, Meadowbrook Stables, the oldest urban riding school in the United States, hosted a "Meet the Mustangs" event. The team was also joined by Operation Wild Horse Veterans' Program founders and directors Jim Welch and Patti Gruber to ride through Rock Creek Park to the National Mall and then back to Meadowbrook Stables.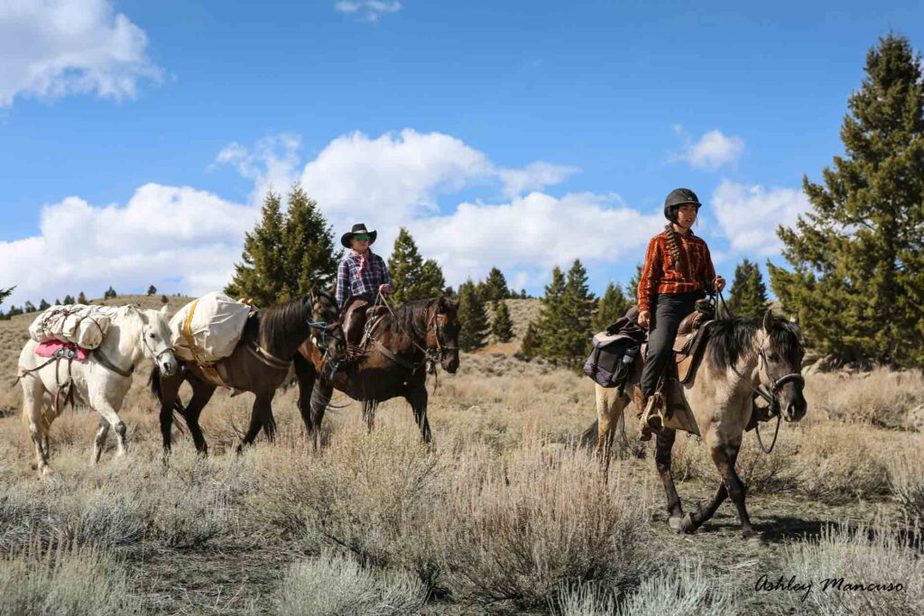 Next, onto Mt. Airy, Maryland for a stop at Paradise Stables on October 14 to host a "secret" Mustang documentary film premiere (opening Nationwide October 15) with local Mustang eventer and SBF Mustang Eventing owner, Ann Hanlin. Paradise Stables will also host a "Meet the Mustangs" event that weekend. Both events are in partnership with the Maryland Horse Council. The riders will complete their time in Maryland at a "Wild Horse Workshop & Liberty Training Clinic" hosted by, Patricia Milligan, founder of Fox Lea Mini Horse Rescue and host of the Tiny Horse Talk Podcast.
The next month of their adventure leads into West Virginia, and from there, further west until the weather gets too extreme and the footing dangerous. When the weather puts the journey on hold, the team will spend their time conducting trainings and hosting clinics. As the weather improves, the ride will continue west into 2022. The EQUUS Film Fest will post monthly AHP updates for locations and events in each state along the route. And throughout it all, Lisanne will journal their adventures, so stay tuned for more stories from the Mustang riders on the American Discovery Trail!
Others are invited to join the ride as the team travels across the country.
Can't join the ride? Join on social media:
@mustangdiscovery on Instagram
@mustangdiscoveryride on Facebook
#5000miles5000mustangs, #mustang_discovery_ride, #discoverblk, #equusfilmfest, #equustv
---
There will also be a weekly docu-series podcast and documentary created as the journey progresses. A team of photojournalists and videographers are joining the trip, each giving their own creative perspective on the ride. The team is also working with EQUUS TV to provide coverage and updates on the ride. Field correspondent, Jacqueline Taylor, is covering the coast-to-coast journey.
EQUUS Film & Arts Fest is partnering with the Mustang Discovery Ride to bring this story to the world as part of the EQUUS Equine Enrichment Program. Joining Mustang Leadership Partners and the Chattanooga Girls Leadership Academy, they will bring this journey into the classroom and beyond. Plans are underway to Zoom the coverage into classrooms in the US, India, and Mongolia, with more locations added as the program expands.
EQUUS Film Fest will provide home-based support and management. J A Media Productions, Julianne Neal, will assist the team on the development of the documentary, podcast, and docu-series.
Save the dates! EQUUS Film & Arts Fest 2021 will take place LIVE and VIRTUALLLY on November 12 – 21, with a special Thanksgiving weekend event. More info coming soon!
Interested in more Mustang stories?
The Mustangs: America's Wild Horse
Mustangs + Veterans = Operation Wild Horse
---
Mustang Discovery Ride presents unique Sponsorship opportunities for interested parties. Please reach out to Mustang Discovery Foundation Executive Director, Lisa Diersen at [email protected] or call 630-272-3077 for more information and to find out how you can become involved in this amazing cross-country adventure. Film Festival Flix founder, Benjamin Oberman, is also assisting with sponsorships and other logistics.
---
The Mustang Discovery Foundation is a 501(c)(3) nonprofit and a wild ride across America to inspire adoptions of living legends. We are working to help people discover how truly incredible these wild horses are, trekking with our favorite companions, 5,000 miles across America to inspire the adoption of 5,000 mustangs.
The Mustang Heritage Foundation is a 501(c)(3) nonprofit dedicated to facilitating successful placements of America's wild horses and burros through innovative programs, events, and education.
The EQUUS Film & Arts Fest highlights and rewards the diverse and creative efforts of those who pay artistic homage to the horse. Every horse has a story, it's our mission at the EQUUS Film & Arts Fest to share those stories through film, art, and literature. Visit our website at www.equusfilmfestival.net and like us on Facebook and Twitter.
The Chattanooga Girls Leadership Academy is a small learning community for girls in grades 6-12. The college preparation curriculum is centered on Science, Technology, Engineering, the Arts, and Mathematics (STEAM). CGLA offers girls an accelerated and integrated remediation approach that is intended to move them to proficient and advanced levels within core academic subjects. A range of social supports that reflects girls' social development needs are integrated into the educational experience.
Mustang Leadership Partners (MLP) was established in February 2009 to provide girls and young women with an opportunity to develop, practice, and improve relationship skills, responsibility, social accountability, self-awareness, and self-confidence—all of which are mirrored in the mustang's behavior. Providing hands-on science experiences and equestrian training, the MLP program is grounded in the belief that horses are mirrors to our energy systems and teach us important life lessons. The MLP program serves girls who attend the Chattanooga Girls Leadership Academy.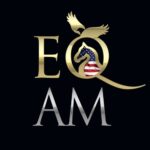 As an equestrian media outlet focused entirely on American horse sport, EQuine AMerica showcases the USA's equestrian talent (both two-legged and four) in the disciplines of para dressage, dressage, hunters, jumpers, and eventing. We support and promote our nation's fantastic equine events, products, services, artists, authors, science/tech, philanthropy, and nonprofits through our online magazine and social media platforms. Our mission is to offer you interesting/inspiring short and long-form content in a format that's beautiful, readable, and relatable.