MEET DAVID BOTANA
Meet 16-year-old David Botana, a Grade I international Para Dressage rider. He competes on the US Para Dressage Team with his partner Locksley, the 17-year-old Trakehner stallion owned by Margaret Stevens and campaigned by Susanne Hamilton in the FEI Grand Prix for the last nine years. Locksley had no experience as a para horse and no one had ever considered him for para riding before. Susanne is their trainer, and their sites are set on Tokyo 2020. This is how it happened:
David has VATER Syndrome (more on that later). He started riding at age 10 in a small town in Indiana. His journey began in the local 4-H program riding western pleasure. One day, while helping out at a food pantry, David's mother, Suzanne, struck up a conversation with a woman wearing horse earrings (Suzanne was a polo groom after college). It turned out that woman had a pony for sale. The next day, David met his new 12hh partner, Rocky.
When David's family moved to Portland, Maine in 2016, Rocky came with them, or rather they came with him… Rocky's accommodations were settled long before his human counterparts, as is the way of course. Rocky moved to Carlisle Academy Integrative Therapy & Sports in Lyman, Maine, about 45 minutes away, which was a palpable change from the five-minute drive they enjoyed in Indiana. At Carlisle, David met Canadian para dressage coach Clive Milkins. He persuaded David to make the switch from western pleasure to para dressage. David had never even heard of it, but he was game and Rocky was all for it… He didn't much enjoy the strenuous activity required in western pleasure: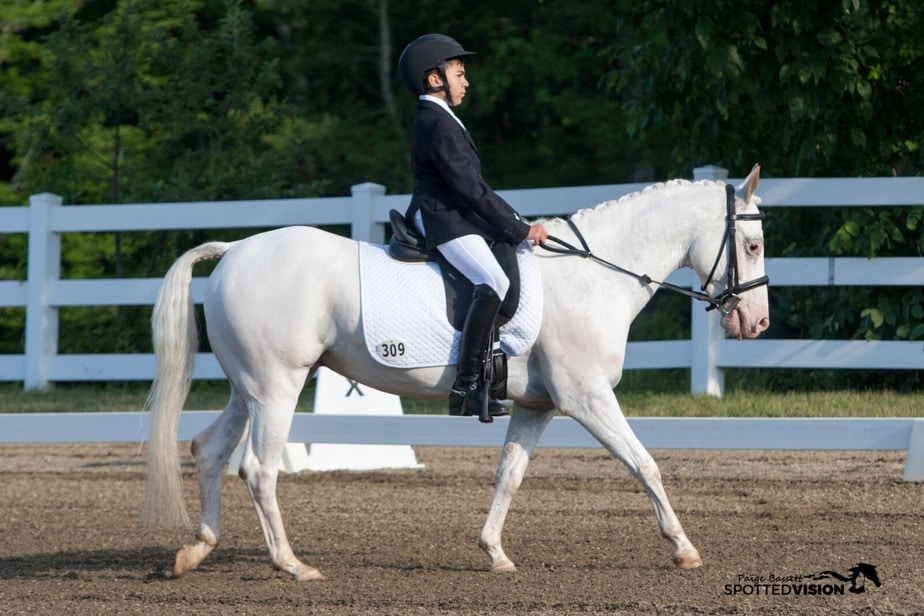 "I sensed that Rocky liked the pattern aspect of dressage. Western pleasure is a lot of riding along the rail and it's a lot of work; the horses are sweating. Rocky does not like to be sweaty! He does not like to work too hard. When he realized we do a pattern for four minutes and then we're done, he was all for dressage. He preferred the lighter saddle and I sensed he liked that para dressage is more mental than physical."
Eventually, Coach Milkins left Carlisle Academy and David and Rocky moved to Susanne Hamilton's Crystal Spring Farm. Susanne is a USDF Gold Medalist, FEI trainer, and R judge. She worked with David and Rocky that spring and into the fall (2017). One day, David was competing Rocky at a national para dressage show and he had a thought: "You know, it would be pretty cool to go to the Para Olympics for para dressage." Knowing Rocky sadly wasn't the mount to get him there, Susanne believed if they found the right horse, David could definitely make it all the way. So, David and his family started horse shopping. "We began looking at all these horses, but they were SO MUCH MONEY and we realized there was no way we could ever afford the type of horse I'd need."
Meanwhile, Susanne began packing for her annual winter pilgrimage to Florida (2017). One day, during Susanne's last week, David was at the barn to ride Rocky when she said, "What if you try Locksley?" Again, Locksley is the 17-year-old Trakehner stallion that Susanne competes in the Grand Prix.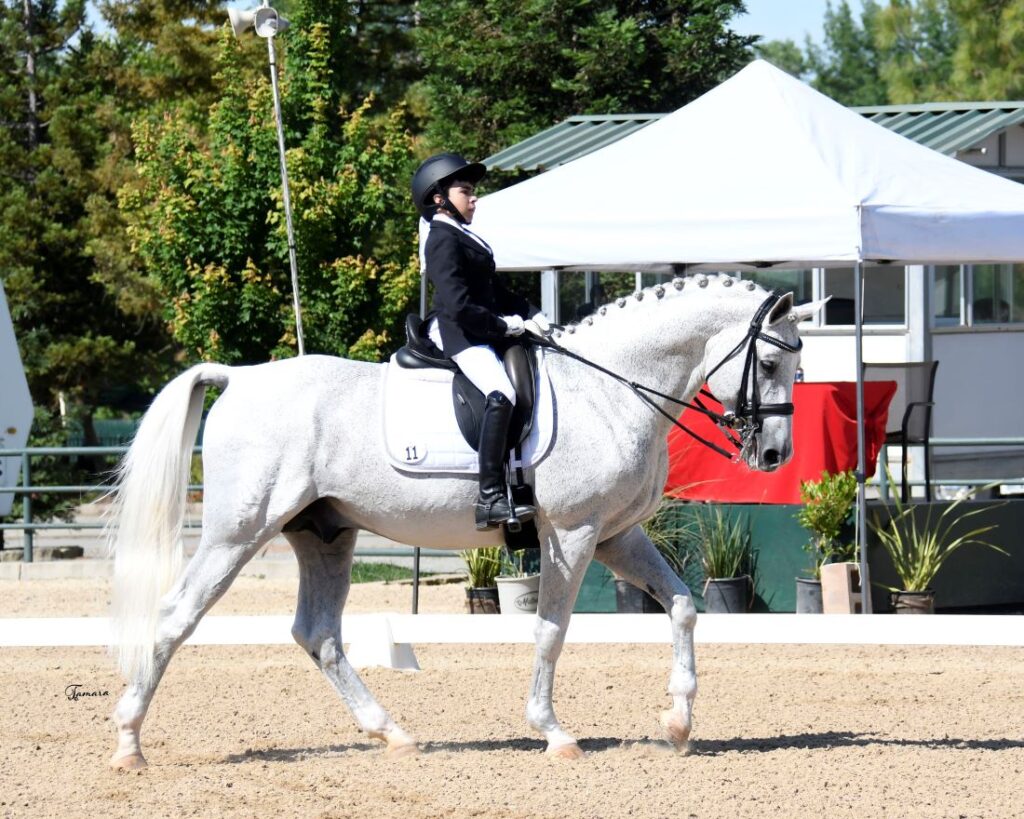 "I remember watching her take this ginormous stallion out of the stall and thinking, 'You're big. You're REALLY REALLY BIG.' I'd only ever seen him from afar before, across the arena. And then I thought, 'I'm just going to say hi and then go ride my tiny little pony.'" But, Susanne wanted to give it a try, so they tacked Locksley up and headed into the arena. David remembers, "I climbed the mounting block and realized 'I can't do this from here!' And, when I was finally on him, I remember thinking, "these trees are tiny!'"
Susanne had them on a lead line walking around for the first time. David was "blown out of the water" by how much ground Locksley covered in a single step. He recalls a funny story from this first ride: "My first ride on him reminded me of when a parent teaches their child to ride a bike and they hold on to them and say 'I promise I won't let go' and then the child looks down and the parent isn't holding on anymore. Susanne did that to me; we're walking along and I looked down and she had quietly unclipped the lead line. And we just kept on walking!"
Right after this very successful first ride, Locksley was headed down south with Susanne. Despite having no initial plans to do so, David followed. On New Year's Day, he made the trip to Florida, where he did all of the training for his first CPEDI (Concours Para-èquestre de Dressage International) in January 2018. "All things considered, given the short amount of time I'd worked with Locksley, it went a lot better than I expected, but I really still had no idea what I was doing," says David.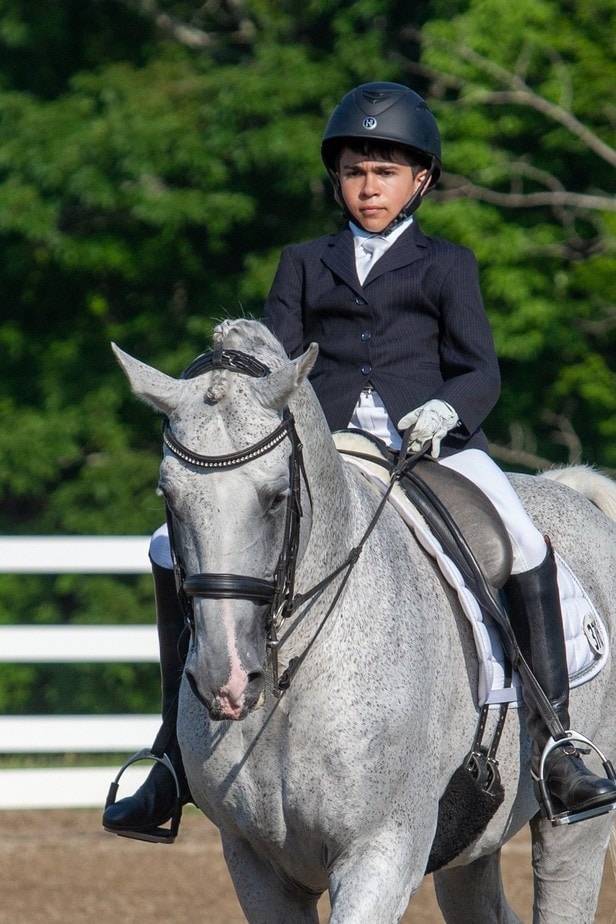 "We left Florida, we didn't do fantastic, but we did ok, and we just kept practicing. The sheer amount of knowledge I took in between that January 2018 CPEDI and the next few national competitions all during that short time in Florida was amazing."
David and Locksley were officially a team. Many months of training later, the pair was selected as an alternate on the US Para Dressage Team for the January 2019 CPEDI. David really cherishes this time he spent with the Team:
"I got to work with Michel [Assouline, US Para Dressage Coach] and the other team members. I learned a lot and got more comfortable with Locksley. I gained more trust, learned where to push him and where not to, how to get his walk really big, and basically how to get a grand prix horse to do a Grade I test, which is not something that a lot of horses can do."
When asked what it's like being on the Team, David says: 
"It was just so much fun! In Florida, it was great to work with Michel and have his different set of eyes watching and working with me. I also really liked watching my teammates from the rail. I got to know Kate [Shoemaker] and Michel a lot more. I had no idea how absolutely brilliant Kate is outside the para world. She's an amazing veterinarian. It was over 100 degrees in California, so she designed an ingenious sprinkler system out of little garden hoses and other tools from the local hardware store. She ran the hoses along the stalls to keep the horses and us cool; she probably saved our lives on those really hot days!
"Michel is extremely supportive. He gave me a lot of advice and advocated for me with stewards and judges. On the last day of the CPEDI in California, there was a long delay in my starting time, and I can't stay in the saddle very long. Michel was a huge help literally running around trying to find out when my ride time was and helping me in and out of the saddle—without a mounting block. It was just great to know that I had all of that support there. I also got to know Laureen Johnson, the USEF Director of Para Dressage, and other USEF para staff and supporters. It was nice to see how Laureen and Michel balance the coaching and the more administrative side of para."
The next big CPEDI is in September at the Tryon International Equestrian Center in Tryon, NC and David obviously hopes he'll be selected for the US team again. In the meantime, he'll be training with Locksley while working with his physical therapist and a new sports psychologist. And then he'll move down to Florida for the winter season and continue the work down there.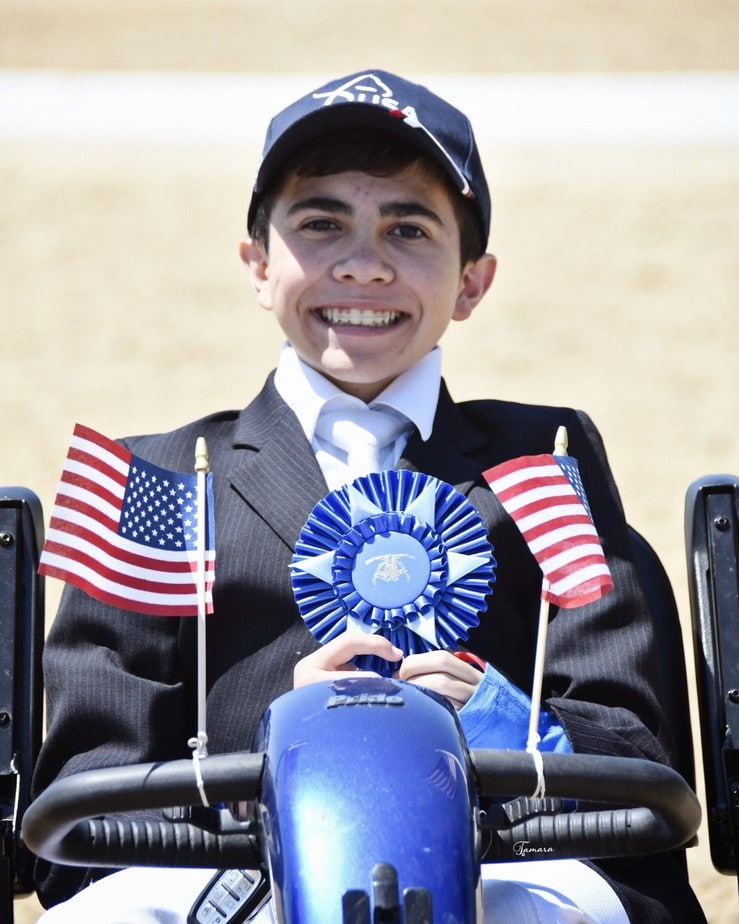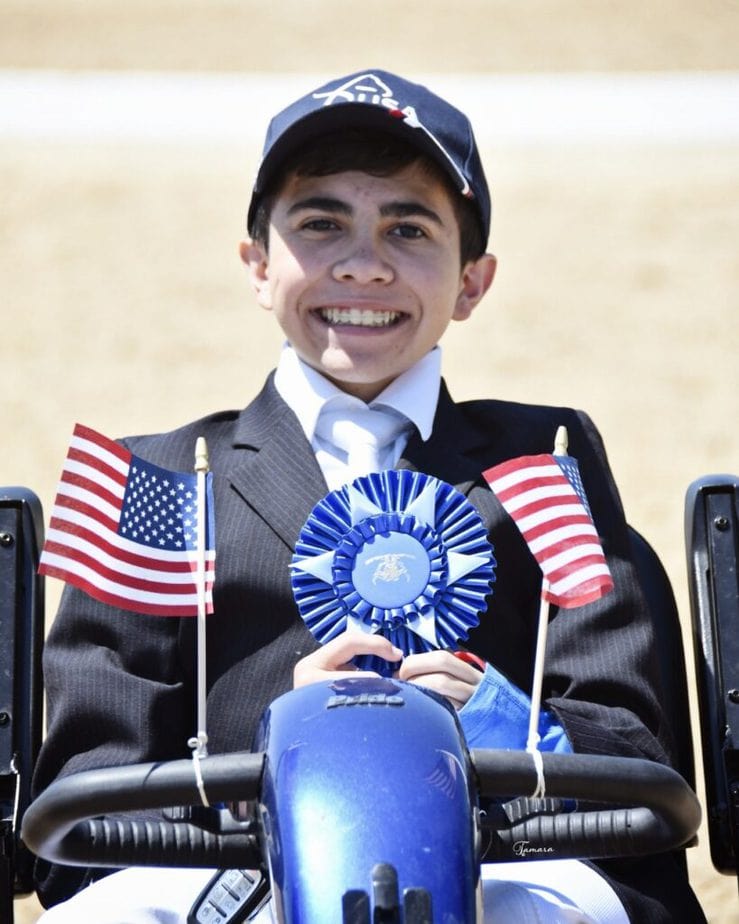 All of this is happening while David is still in high school, and unlike a lot of competitors who use tutors, David has stayed in his Portland public school.
"We realized early on that there would be an overlap between high school graduation and Tokyo 2020. We knew it would be difficult, but I knew I was going to Florida regardless of whether I figured out my schedule."
Luckily, David's school is extremely flexible and supportive:
"I'm fortunate that my high school is very supportive of para dressage. One of the most important things I've learned about balancing the two is that, as long as we plan it, we can make it happen. I started riding my sophomore year and I have taken so SO many extra classes to make sure that I can go to Tokyo 2020. I have just about all of my credits to graduate."
This school year, David is going down to Florida for the winter season for the first time. His school has allowed him to combine a mixture of in-class and online courses so that he'll be able to spend December through April down south and still graduate on time with his class. Of his school, David says, "They are the nicest community of people that I've ever worked with. "Besides the US Para Dressage Team?" I asked. "Of course! But, I don't see them every day. They are all very nice and super helpful, but I'm not seeing them every day of my life." To that I replied, "Well, not yet."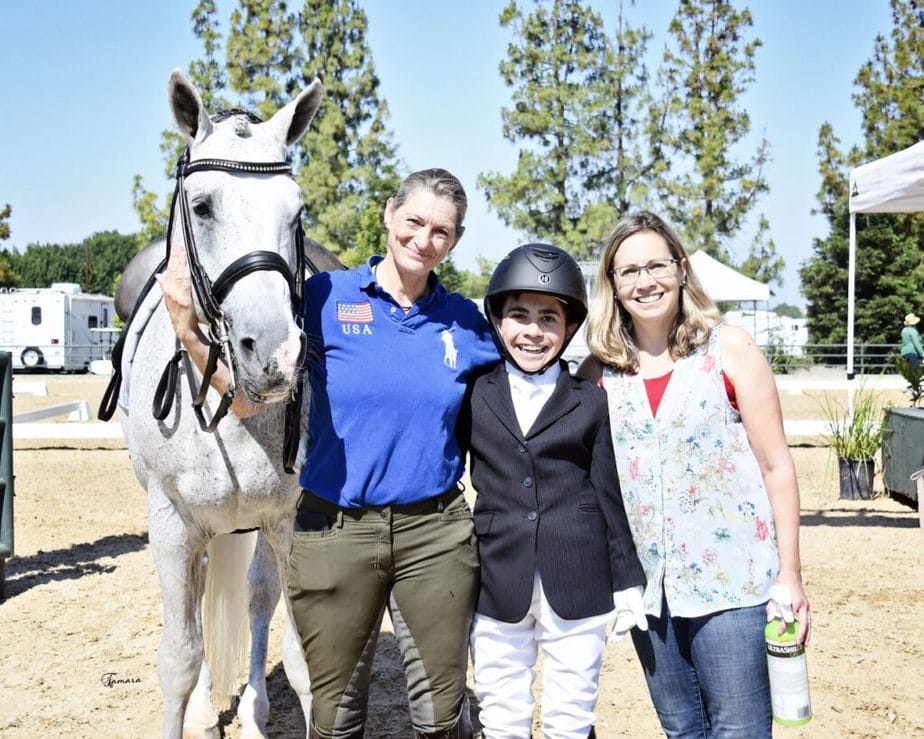 David's Disability Explained
They had a bit of a breakthrough heading into the spring when David understood how to keep Locksley going forward, more regular, and balanced. It paid off; he was selected for the US Para Dressage Team for the March 2019 CPEDI. This competition was an exciting one for the Team because several team members scored their personal bests. David was most excited about continuing to work with Michel. That excitement led right into the June 2019 CPEDI in California, and it hasn't stopped.
David has VATER Syndrome, a set of birth defects that often occur together so they are therefore thought to be causally linked. VATER stands for vertebrae, anus, trachea, esophagus, and renal (kidneys). One doesn't need to have all five characteristics to be classified under VATER syndrome, but most diagnosed as such have a constellation of problems involving many of these areas of the body. VATER is not genetically transferred, but it is thought to be a genetic abnormality that develops very early on in pregnancy.
David has the following characteristics:
Vertebral: Just about every vertebral body is misshapen, resulting in a spinal fusion at ages two and six. The fusion impacts trunk, hip rotation, and neck rotation, and can cause pain when walking. David has scoliosis and an unbalanced walk. He also experiences unusual weakness throughout his body. It is difficult for him to walk, so he uses a scooter most of the time. Because David can't turn his head very much, his scooter is fitted with a rotating, adjustable seat.
Trachea and Esophagus: When David was born, his trachea and esophagus didn't go anywhere in his body, so on the first day of life he had surgery so that he could eat and breathe.
Renal: David is missing his left kidney. His right kidney is healthy and it is fine to have just one kidney.
David also has misshapen bones in both arms. He is missing his left arm radial bone and has a four-fingered left hand. Because his left arm is weaker than his right, David wears a brace to keep his left arm in a good position. David's left arm is about a third shorter in length than his right. Not related to VATER, but for the double whammy, David was born with an amniotic band severing his right bicep, so he had surgery very early in life to release a restriction on his nerves and muscles. Although his right arm appears better than his left, he is actually impaired in both.
Because VATER impacts the development of the whole body, it is common for people with VATER syndrome to have an overall different appearance. David is quite small and it's likely he will remain under five feet tall. David has also been in occupational and physical therapy most of his life to learn and condition his adaptations.
For his adaptations in riding, the US Equestrian Federation permits David certain dispensations. A "dispensation" is a certificate that allows for and lists all appropriate compensating aides and adaptive equipment that a para athlete is permitted to use in competition. The aids are compensatory in nature and do not provide any advantage.
David has the following dispensations:
Voice commands
Not required to wear gloves
Looped reins
Double bridle adapter
Minimal salute
---
Equestrian sports are expensive! To support David on his journey, please consider donating HERE.
Also, please visit David at his Facebook page: https://www.facebook.com/2020ParalympicDream/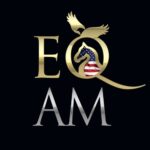 As an equestrian media outlet focused entirely on American horse sport, EQuine AMerica showcases the USA's equestrian talent (both two-legged and four) in the disciplines of para dressage, dressage, hunters, jumpers, and eventing. We support and promote our nation's fantastic equine events, products, services, artists, authors, science/tech, philanthropy, and nonprofits through our online magazine and social media platforms. Our mission is to offer you interesting/inspiring short and long-form content in a format that's beautiful, readable, and relatable.