Welcome to part two(b) of our three-part series on Farm Stand—the riders' sanctuary tucked away at the water's edge of the Palm Beach International Equestrian Center (PBIEC) in Wellington, Florida.
All of Farm Stand's delicious food and decadent beauty products start in the kitchen. Their healthy menu and seemingly edible soaps (they're not) were born from the beautiful imagination of Tess Lasure.
---
Meet Tess Lasure, Farm Stand's Culinary Mastermind.
EQuine AMerica: Hi, Tess! We're excited to talk with you about what Farm Stand is cooking up, but first, can you tell us a little about yourself?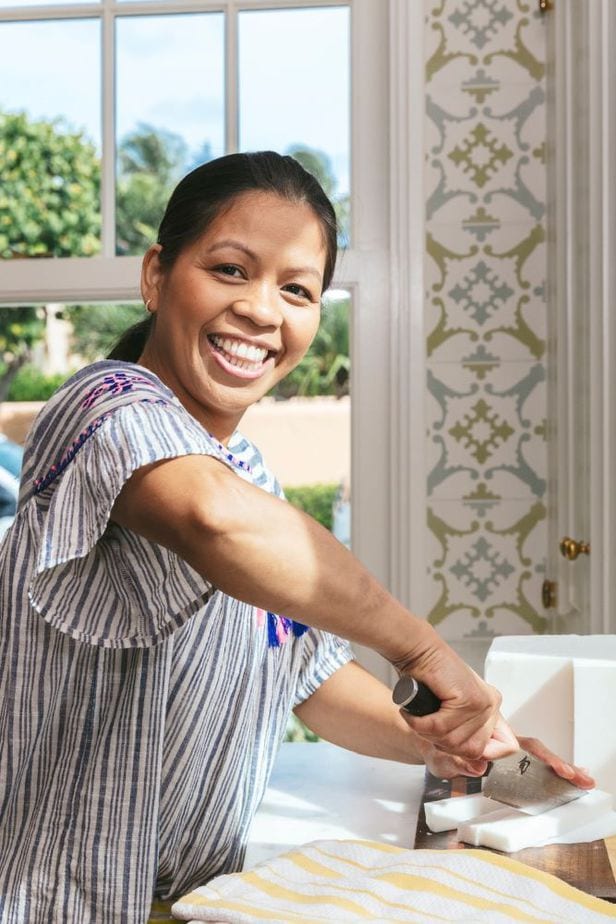 Maritess Lasure: My name is Maritess Lasure, but people call me Tess. I'm originally from the Philippines. I moved here in 2006 and I experienced a lot of jumping from one job to the next until I landed in the right place with Becky [Gochman] and Farm Stand, where I see a lot of potential and have a passion to get involved. We are doing things that are very close to my heart.
What are those things that are close to your heart?
When we started this project in 2018, it was very challenging but very self-fulfilling. But we hadn't started right into beauty products and other things; it was mostly all from the kitchen and was all about the food. That part is more connected to where I grew up and my experiences in life. People loved the food and it brought so many smiles to people at the horse show (Winter Equestrian Festival).
We built a team together of 10 to 14 people from the very beginning. It's like the name says, it's a little Farm Stand, but behind the scenes, there are so many hands and feet involved―so many brains and ideas―and I am very honored to be a part of it.
How did Becky approach you about starting Farm Stand?
My memory is very, very clear from that day… I was in the kitchen serving chicken soup and Becky said, "You know what? We can bring this to the horse show." And I said, "Really? How?" And then people got involved trying to put the pieces together.
The food we started Farm Stand with was just food that we made in the kitchen and brought to the show. Sophie and Mimi [Gochman] love baking. One day, we were just having fun in the kitchen, and we thought, "Oh, maybe we'll just include these on the Farm Stand menu." It's nice that the food we bring to Farm Stand has stories behind it; we didn't just look online for what else we could make. It was more about what we could do in the kitchen, and we loved it. They loved it. That's how the menu was made at the beginning, and it was amazing because people really loved it, too. It was very heartwarming to see how people responded.
It seems like it grew very, very organically. I guess that's what I expect from Farm Stand now, is that everything is growing very naturally and organically, literally and physically. When did the food truck come in?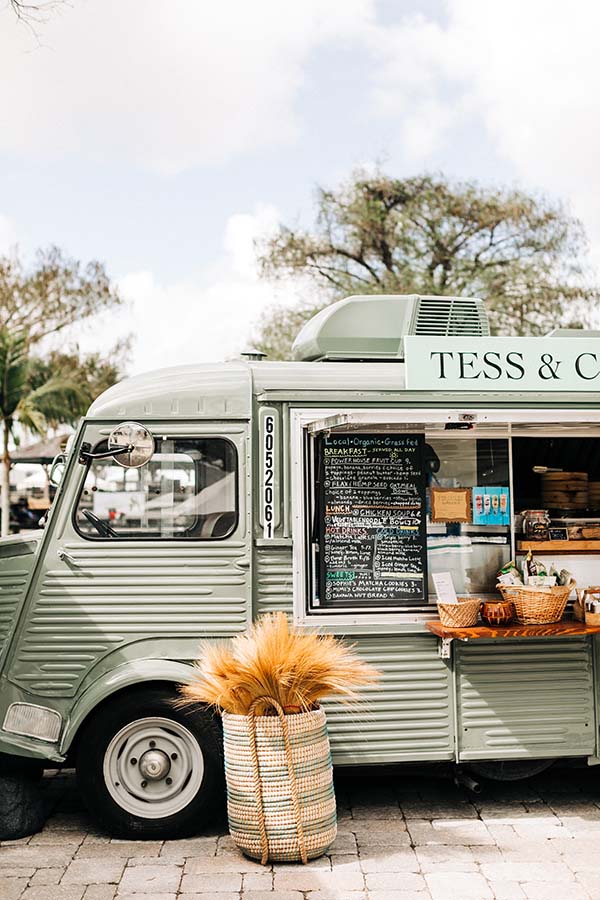 I remember the team had so many ideas. Should we build a shack? Should we just have a Tiki hut or whatever? I think the food truck was more of Becky's idea because she loves preserving old things and bringing them to life. When we saw the little Citroën, we were worried it was too tiny. So, we went to see it in Fort Lauderdale to find out how we would feel inside moving around. I said, "Wow, it's really just enough for my height!" We cannot have people inside above five feet tall!
We can move around 360 degrees. Maybe there's some elbowing on the side, but the look of it… I think it really hit us that it was just one of a kind. It was too precious, so we decided we'd try it. We had actually seen a few other trucks that were beautiful and spacious and meant to be food trucks, but we all fell in love with the Citroën, so they rebuilt it and put a little kitchen inside. It's so iconic. It screams Farm Stand when we see it now.
I think we would not have Farm Stand without that truck. That's the baby and that's how we started. Now it's not just a piece of thing, it's a part of the family.
How would you describe your cooking style?
Growing up, I lived in the middle of nowhere in the Philippines. I grew up on a farm in the mountains, surrounded by other families. I started cooking with my dad at seven years old. You could always find me in the kitchen. I look back now and think, that was my path. I didn't know my future but then looking at it now, I think, 'Wow. I started cooking at seven years old because this is where I am now—being a part of this.'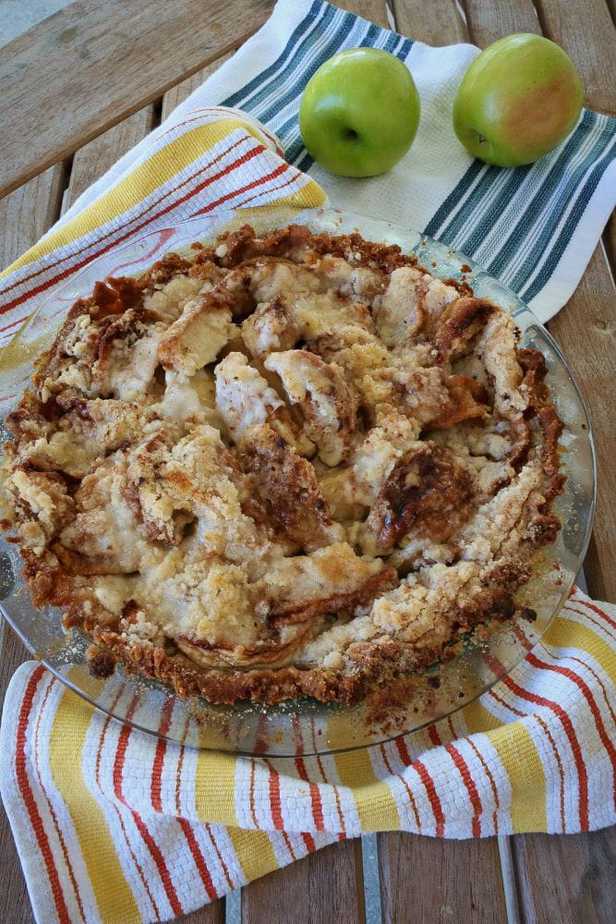 For my cooking style, there are no rules. There are no rules in the kitchen! We don't really use measuring tools, it's more like what's in my heart. Sometimes even the ingredients, I don't follow… Sometimes people will ask, "Can you teach me how you make your chicken soup?" But it's impossible. I tell them, "There are no rules. There is no process. Some days you put the chicken in before the other ingredients, or maybe the vegetables go first and the chicken goes in last, and it still comes out well."
I think what holds it together is—no matter what you do in the kitchen, no matter if you're cooking or baking, or even cleaning—if your heart is not there, those things will not come together. You cannot cook well if you're cranky. You cannot bake well if you're not in the mood. I believe that no matter what you do in life, if you don't love what you do, it doesn't come outright.
How would you say that your cooking style translates into the soap-making you do?
Over time, we added items to the food menu, and we'd go home and sit back and say, "What else do we do here at home that we can bring out to the show?" We started looking at all of the things we keep in the house and I was thinking about how we always use oatmeal soap.
I can make up my own recipes for cooking and they will come out well, but as far as beauty, I don't have any background in it. So, when Becky said, "I think you can do this, Tess. You can really do this." I got interested and did some reading. Krista [Weisman] was a big part of getting it started and then I jumped in to try to help with the rest of the team.
Basically, all of these soaps are a product of the team—it's not just one person. We play around with them adding other ingredients like essential oils, and flowers and vegetables we grow ourselves.
We made a first batch, second batch, third batch, and then we sent it to Becky and some of her friends. We wanted feedback from them. Becky loved them. Now we have eight different soaps, and we also make bath salts and scrubs.
What are the eight soaps you're making now?
We have Moringa, Rose Garden, Zesty Cucumber, Oatmeal Honey, Vanilla Coffee, Calendula, Sweet Carrot, and Lavender Flower, which is made with butterfly pea flowers and lavender.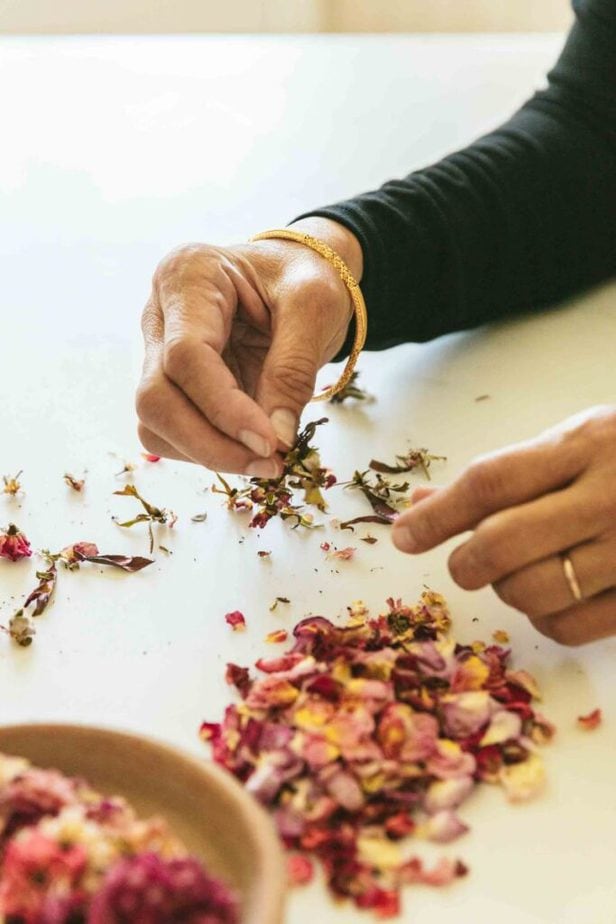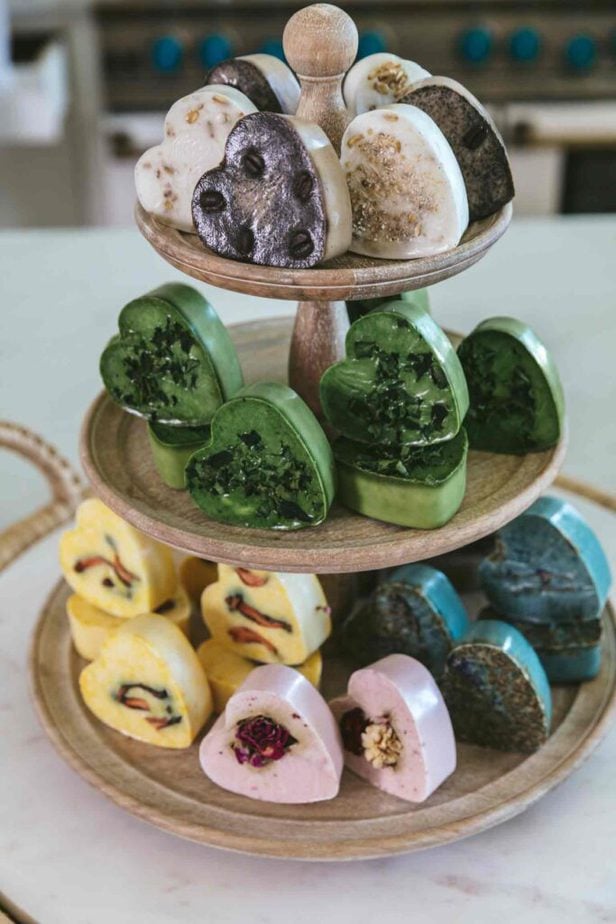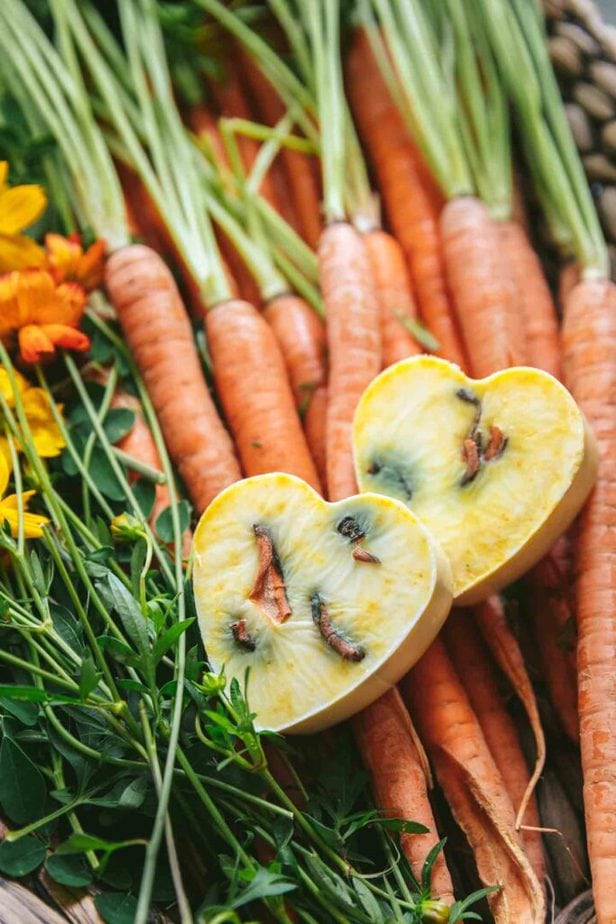 And your bath salts and scrubs?
So far, we have two body scrubs and two bath salts. We're probably making more in the future, but right now we have the Bright Sunshine body scrub, which is citrus, and the Hawaiian Coffee scrub.
The bath salts are Butterfly Pea and Pink Rose. The Butterfly Pea bath salt is made with butterfly pea flowers and lavender. Pink Rose is similar to the Rose Garden soap, and we pick all the roses ourselves from our garden here in Wellington.
Our products are made from ingredients that we grow, from the environment, without any harsh chemicals. I believe we are born on this planet alongside these things that surround us that are supposed to be for us, to be used by us, and we are supposed to take care of them as well. It's a reciprocal relationship, as far as the earth and us, the human.
Is that belief part of your Filipino heritage?
Well, it's more the inspiration that I get from building these things and being part of this team. I always look back on where I came from because it's so rich. So, to me, it's both where I came from and the experiences that I come across day-to-day. I put that together and feel honored and blessed that I am here to enjoy the opportunity to use what we have around us.
I'm curious how your products go from what you make in the kitchen to being beautifully packaged and put on a table at Farm Stand? Are you part of that whole process?
I am part of that, but it is built by the team. There are just so many incredible people involved. Farm Stand is being built, not just from one head, but from a little community. We give our opinion—what my heart tells me, I speak up. I impart my opinion or my idea, and then some others will join in and that's how it's all being created.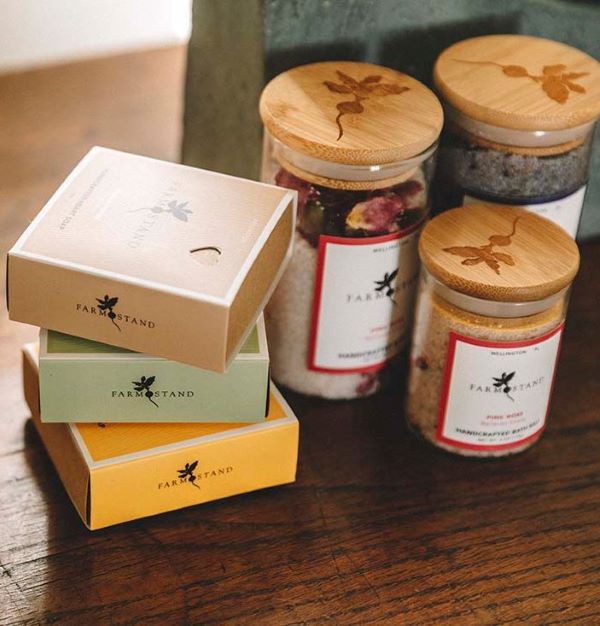 Do you see any new products on the horizon? Where do you envision Farm Stand going over the next few years?
I thought I would not be quite so busy this summer, but I am, with the rest of the team. In fact, we are now trying to add teas. Growing up, we always made teas in the kitchen. It's either just one simple ingredient or two. And even in the [Gochman] household, we always make tea every day.
I got so inspired when Becky sent me to upstate New York to visit a little farm there that makes their own teas. Miss Becky told me, "Tess, you have to go to that small farm and see what they do." And they just plant their herbs and their flowers, and I was looking at the package and thinking, 'Farm Stand can do this.'
With that inspiration, I came up with three flavors of tea, and hopefully, we are launching that this season coming up. We're testing it now. I brought samples to New York to serve to people and they were amazed because the first tea we tried was the butterfly pea and they were asking, "How does that tea turn blue?" They tried it. They loved it. They drink it hot or cold and mix it into sparkling water to turn it blue.
Whatever we see, as far as our resources around us, if we can make something natural, we will do it. I think Farm Stand will go in that direction alongside our precious menu that we built from day-one. I think the products and the food will always go together because that's what we grow, and that's what we eat, and that's what we use in the home.
What is your favorite thing about Farm Stand?
My favorite thing about Farm Stand is when… Oh God, you made me cry! It's when I'm cooking with them. It's being surrounded by a team that fights for you, and the countless hours of labor they put in. Everyone is giving so much, and everyone is still happy—everyone is still smiling. Yes, they work and they get paid, but beyond that, it's their love. And they're also curious, like me. I'm curious every day, thinking, 'What's next? What else can we make?'
One of Farm Stand's newest endeavors is the Farm Stand for Love, Give Back Project where, for every purchase made at Farm Stand (in their shop or online), they donate one of their handmade soaps to a women's shelter. "We want the women at these shelters to have really high-quality care products that represent self-care and self-love," says Kristy Strait. "The mission is to empower these women to love and care for themselves." To support the Farm Stand for Love, Give Back Project, go to farm-stand.com to purchase some gorgeous soap for yourself and a woman in need.
Want to know more about Farm Stand? Read this.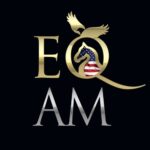 As an equestrian media outlet focused entirely on American horse sport, EQuine AMerica showcases the USA's equestrian talent (both two-legged and four) in the disciplines of para dressage, dressage, hunters, jumpers, and eventing. We support and promote our nation's fantastic equine events, products, services, artists, authors, science/tech, philanthropy, and nonprofits through our online magazine and social media platforms. Our mission is to offer you interesting/inspiring short and long-form content in a format that's beautiful, readable, and relatable.