The 2022 Real Rider Cup went out with a bang. After making a strong start at Lexington, the Maryland leg kept momentum to push the event well past its prior success. 33 riders and a big group of spectators turned out for the Real Rider Cup Maryland edition at Fair Hill on September 16th. Riders donned the silks of various racing connections to raise money and awareness for retired racehorses. Connections represented included Eclipse Thoroughbred Partners, Maryland Jockey Club, 1/ST Racing, Mid-Atlantic Equine Medical Center, Equine Veterinary Care, Country Life Farm, Hillwood Stables/Rodney Jenkins, Whitney Stables, and more.
The competition was fierce, with horses and riders of all backgrounds, disciplines, and ages participating. And with the conclusion of the 2022 RRC, a whopping $173,000 was ultimately raised across both events, smashing their previous fundraising record by threefold.
Setting the Stage
Fair Hill happens to be the hometown of Anita Motion, creator and founder of the Real Rider Cup. "After two years of having The Real Rider Cup as a virtual event, we were thrilled to go live again," said Motion. "The two-event format paid off: We had a record number of riders and that equated to a record amount of money raised. This is surely testament to how much our community cares about aftercare, retraining and the versatility of Thoroughbreds."
Richard Lamb designed the course for the Fair Hill Leg, just as he had in Kentucky.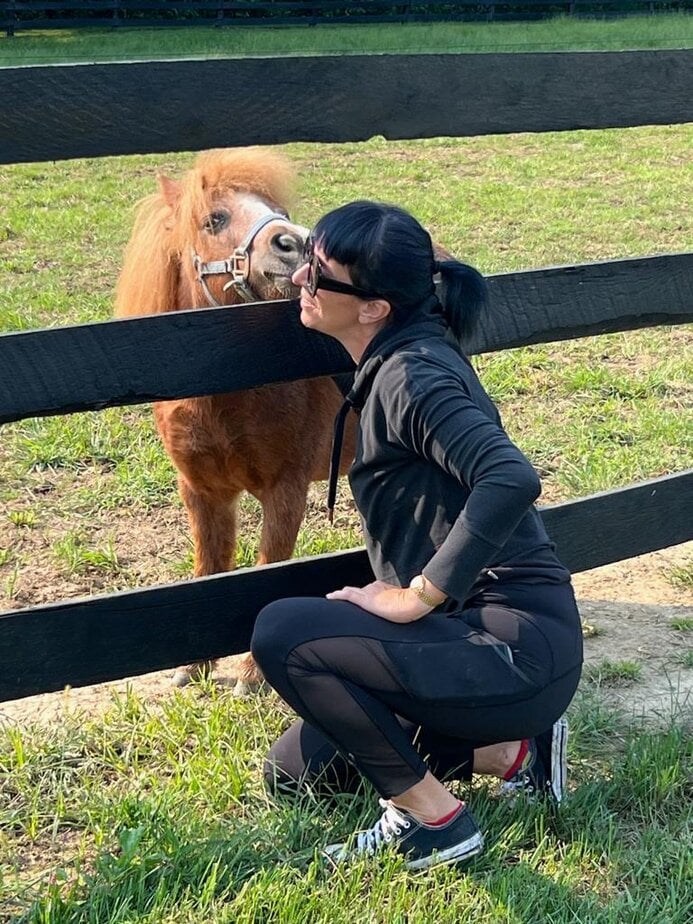 Donations
The Real Rider Cup is a charity event meant to raise money and spread awareness for OTTBs. Before riding the course, each competitor pledges to raise at least $1000. Donations overall went well past that minimum goal, with Larkspur Carrol raising a whopping $16,510 as the top fundraiser.
Another record-setter was Penelope Miller, who rode Talk Show Man in her record fifth Real Rider Cup appearance. Read more about Penelope's story here.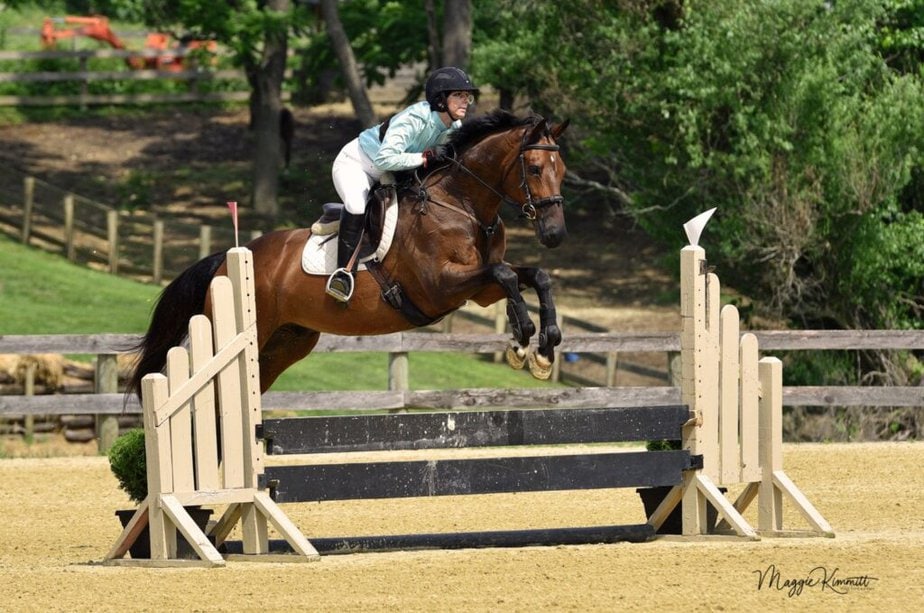 Making Connections… From Racing to Sporting
Eclipse Thoroughbred Partners sponsored a team of first-timers comprised of veteran eventers Clare and Tom Mansmann of Pacific Farms, as well as Erin Harty and Morgan Hayden.
The Maryland leg was a perfect demonstration of the synergy events like this can create between racing institutions and sport-horse stables.
Clare pointed out the unique value this event holds for a universally loved breed. "The RRC experience was even more fun than anticipated, and we can't wait for next year. Seeing all the horses and riders in silks, "racing uniform", performing over fences with as much professionalism as they did in their racing careers really drove home how versatile and talented the Thoroughbred is. It was a melting pot of industries celebrating their love of the same horse throughout its entire life, as it should be," she said.
Kelsey Marshall of Eclipse Thoroughbred Partners stressed the importance of events like the Real Rider Cup to showcase Thoroughbreds' abilities and also to encourage others to be active in finding safe landing spots for retirees. She expressed great enthusiasm that Eclipse sponsored a team of riders at Fair Hill.
"Eclipse Thoroughbred Partners and Blue Moon Aftercare are proud to support events like the Real Rider Cup that showcase Aftercare and what OTTB's can do in a second career. Taking care of our equine athletes after their racing career is over is of the utmost importance."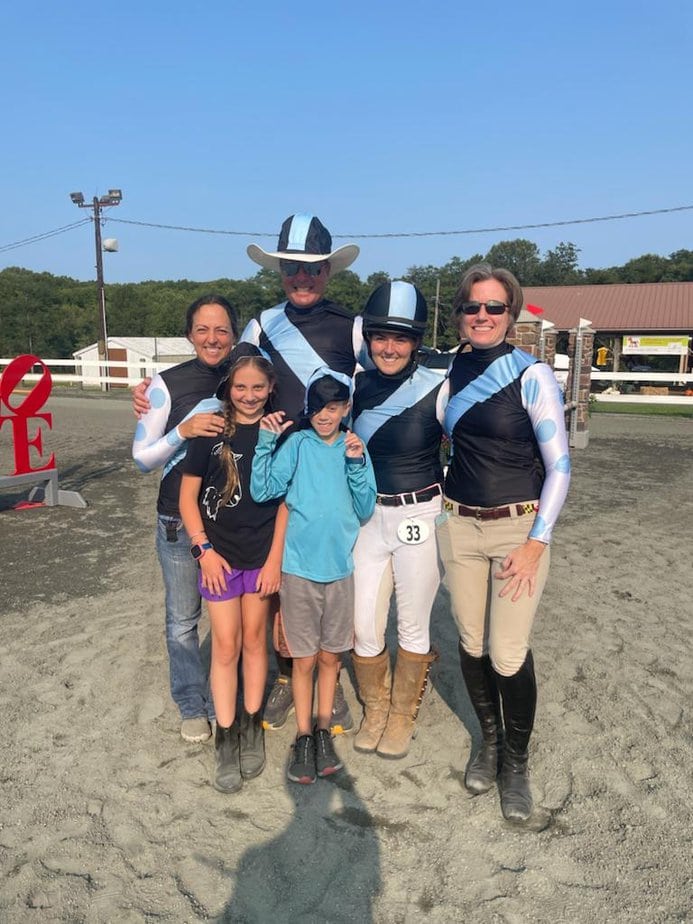 Behind The Scenes
Clare Mansmann took over SHTV's instagram for the RRC MD, providing behind the scenes moments with the horses and riders getting ready for the big show, finishing their rounds, and all of the social scene, food, live music, and dancing that went on well after sunset.
Celebrity sightings included Hall of Fame trainer Janet Elliot, Maggie Wolfendale-Morley, NYRA and Fox Sports racing analyst, and notable trainers Michael Dickinson and Graham Motion, husband of Anita, who tirelessly worked the raffle ticket sales.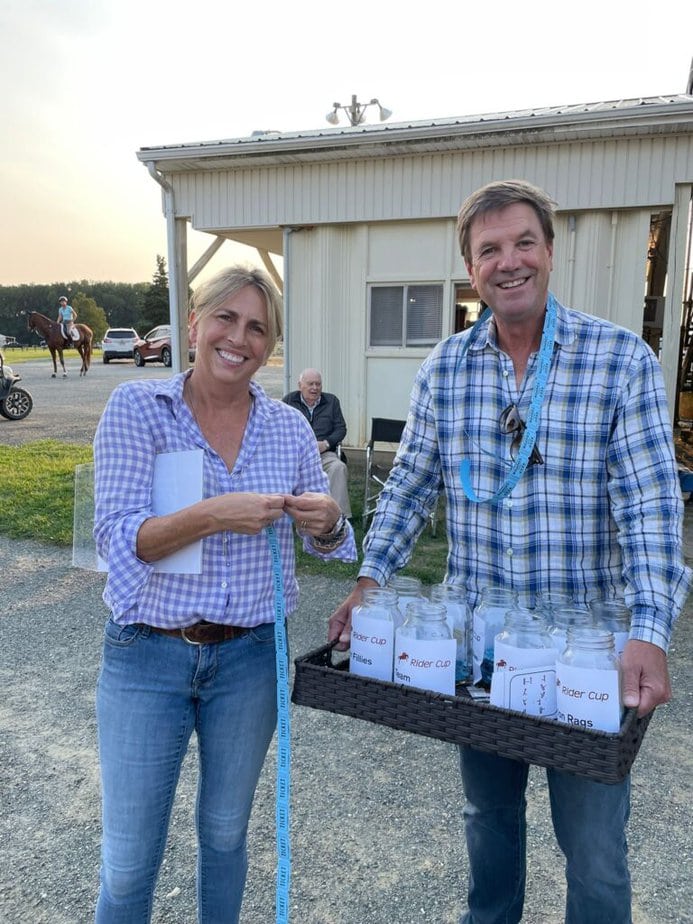 Jessica Paquette, announcer for the RRC in Fair Hill, said, "This is a great celebration of everything good about Off Track Thoroughbreds." Paquette, who has competed in this event before, decided to sit out this year so she can continue to recover from an injury. "I'll be back next year, but I'm really happy that I still get to participate!"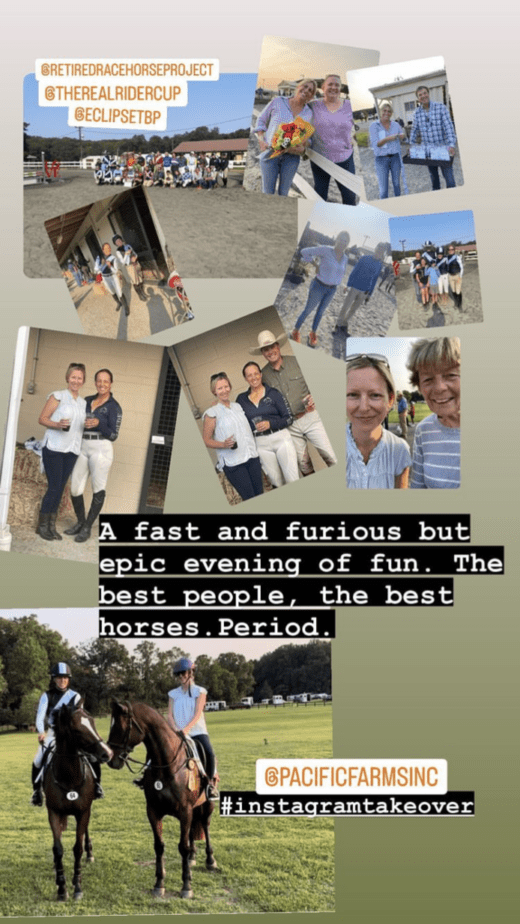 Paquette commented on how much the Real Rider Cup is important to the Thoroughbred community — showcasing the breed's value before, during and after the races. "I think it's important to show how incredible the thoroughbred is as an athlete. Many of these horses (participating in the RRC) are being ridden by people who don't ride them regularly. And they are going to happily do their job."
Clare, who is based in Hume, VA, happened to put in one of the rides of the day on her extremely green RRP Makeover prospect Nothin' Really, aka "Yoda." She shared his extreme inexperience with SHTV:
"We got Yoda through MidAtlantic horse rescue in late March, early April. Bev Strauss, the Director of the rescue really liked him and thought he could have upper level potential. We brought him in and let him have a few months of turn out and learning to tie. He has spent a lot of time tied to the tree near the arena, watching lessons. He needed a bit more weight on him and a little time for his feet, and then we did extensive groundwork. He has done lots of things on a rope that translate to under saddle. The goal was to have him strong enough and understanding of the aids that you could get on and jump a course. He connects very well on the ground and tries very hard. But he is very much a baby horse. He did his first jumps under saddle two weeks ago," Clare said, quite proud of her 4-year-old mount going around truly as if it was "Nothin' Really."
Look for this pair in the 2022 Retired Racehorse Project Makeover!
The Results Are In
Cassie Lively, riding Quite a Journey, earned the number one spot. Her time was 44.057.
The second fastest time, at 51.691, went to Chelsea Buttermore, riding Fantastic Omen. Neck and neck with Chelsea was third place rider Keira Nygaard. Riding Aidrondack, she completed the course in 51.693 seconds.
As for the teams, GSVH Pony Camp (Lively, Shore, and Pfeiffer) was at the front of the herd, taking home first place. Team Mid-Atlantic Equine Medical Center (Bellgrave, Pennington, Buttermore) placed just behind.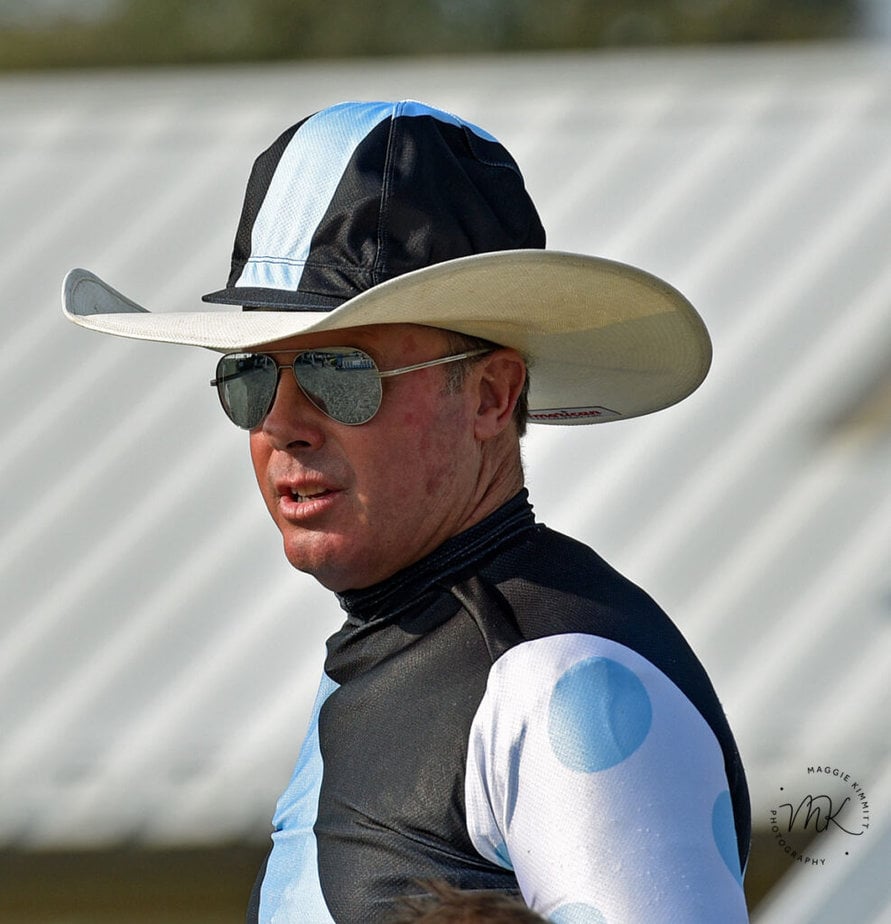 Fan-Given Awards
Even more prizes were awarded!
Cassie Lively and Jesslyn Woodall, the individual winner at the Lexington Leg, were both up for a fan-decided award. Called the "Who Jumped it Best?" award, fans got to decide which of the two RRC winners had a better performance at their respective events.
And the winner is?
Cassie!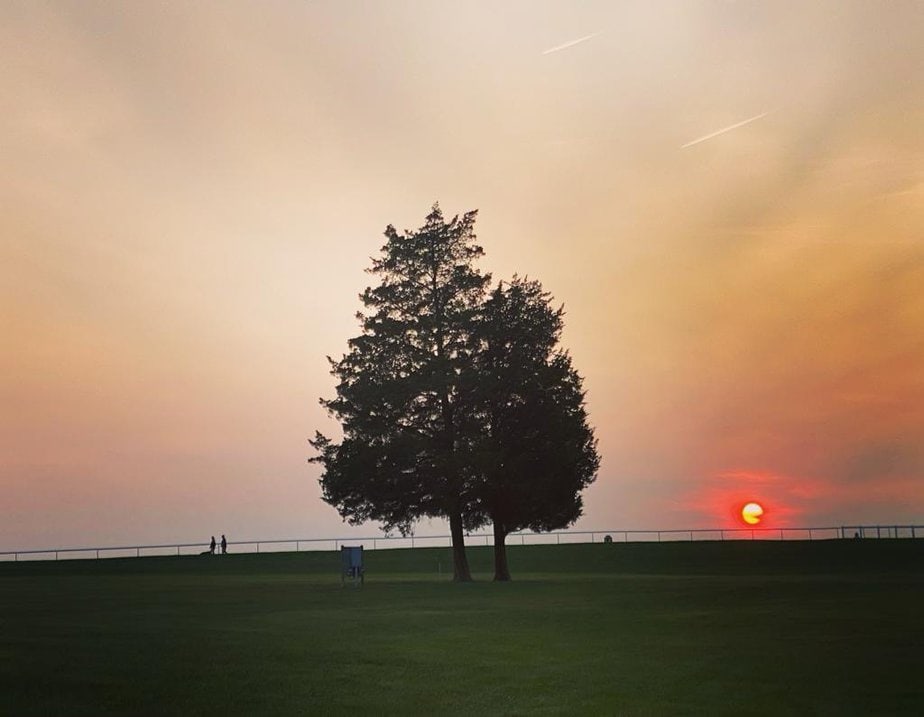 With the 2022 Real Rider Cup completed, we look forward to the 2023 RRC!

View full results, and learn more at www.therealridercup.com.