---
VIDEO REPLAY
AUDIO REPLAY
---
ABOUT THE EVENT
Who: 6 Amazing Trailblazing Horsewomen (see below) on The Trailblazing Horsewomen Livestream, speaking with award-winning writer L.A. Sokolowski and StreamHorseTV's Director of Content Natalie Mayrath.
◆ Patti Colbert — Creator of Extreme Mustang Makeover, Equine Industry Vision Award, National Cowgirl Hall of Fame Sawyer Award recipient
A "creative marketer" who has tried to blend equine tradition with innovative engagement, the Extreme Mustang Makeover, created and presented by the Mustang Heritage Foundation where she served as Executive Director, does exactly that while showcasing the beauty, versatility and trainability of wild horses. Approved trainers get 100-120 days to go 'from wild to mild' before returning to compete for cash and prizes, and the horses are available for adoption or purchase via public bid.
◆ Patricia E. Kelly — Founder, Ebony Horsewomen, Inc.
Since 1984, EHI has provided culturally competent, EAGALA-style equine-assisted therapy and psychotherapy to veterans and urban families; a Junior Mounted Patrol Unit, Park Rangers and community ambassadors; and Saturday Saddle Club in partnership with the University of Connecticut. Pat is an inductee into the National Cowgirl Hall of Fame and Museum and National Multicultural Western Heritage Museum Hall of Fame and CNN Top 10 Hero who has appeared on the Queen Latifah and Dr. Oz shows.
◆ Anne Kursinski — Two-time Silver medalist/five-time Olympian, USOC Female Equestrian Athlete of the Year, two-time Pan Am Gold medalist, two-time AHSA Horsewoman of the Year, Show Jumping Hall of Fame inductee, 2018 Women in Sports Coach of the Year
Yes, she has won nearly every major equestrian competition there is to win, and has shaped her sport behind the scenes as an author, chef d'equipe, clinician, telecast analyst, and Olympic/WEG teams selector. Yet the simple description under her name on AnneKursinski.com is 'Riding and Jumping Mentor.' Mentorship, not medal winning, found her at the forefront of the #metoo movement as a clear voice for equestrian athlete advocacy.
◆ Debbie Roberts Loucks — CEO, Monty & Pat Roberts Inc. (MPRI); The Movement and Horsemanship Radio podcast
Home is where the horse is for the daughter of NYT best-selling author and world famous 'horse whisperer' Monty, and sculptress Pat Roberts; since 2002, her marketing and business acumen have grown her father's brand into a global leadership organization while building a better horse world is clearly in her genes, too. She launched the first-of-its-kind Equus Online University and the international symposium on the transformative nature of horses known as The Movement; and now, the Monty Roberts Mustang & Transition Horse Program, identifying how horses have multiple careers over their lifetime, and reframing 'rescue' as 'transition.'
◆ Lynn Palm — Trainer of four AQHA Superhorses, AQHA Professional Horsewoman of the Year, Women's Sports Foundation Equestrian of the Year
The world fell in love with her bridleless exhibitions on the legendary Rugged Lark, including at the 1996 Olympics, and few can match her record as an all-around trainer, showman, exhibitor and entrepreneur.
◆ Linda Tellington-Jones, Ph.D.(H) — Founder of Tellington TTouch Training®, Massage Therapy Hall of Fame inductee, Peace Run Torch-Bearer, ARIA Lifetime Achievement Award
Her forward thinking approach, Change the Posture, Change the Behavior, has always been ahead of its time. She has written 23 books on TTouch, printed in 15 languages, and was recognized by The Sri Chinmoy Oneness-Home Peace Run as a Torch-Bearer (a global relay since 1987 embodying a universal aspiration for peace) for her devotion to a heart-based method that nurtures a peaceful connection between animals and people, joining such prior recipients as Archbishop Desmond Tutu and Billie Jean King.
What: On an interactive livestream event produced by StreamHorseTV, in conjunction with Horse Illustrated
Why: A salute to female influencers of the horse industry was already on the Horse Illustrated docket when StreamHorseTV Director of Content Natalie Mayrath presented the idea for a livestream "sneak peek" and Q&A with some of the feature's trailblazing women. Mayrath is a former digital producer on women and money at Yahoo Finance and series producer on "The Vanguard," an Emmy-nominated documentary series about influential women in the media world.
"Our mission is to build a community across equine sports, and getting this powerhouse group of women together in conversation embodies that spirit of breaking boundaries," said Mayrath. "They represent so many different equine industry sectors, all joining in celebration of the woman, and ultimately the horse."
About StreamhorseTV: StreamhorseTV, where horse enthusiasts join to expand their horizons, is the premier centralized live stream, replay, entertainment, and education community for all international equestrian disciplines, sports, and breeds. Learn more at www.Streamhorse.TV and follow them on Instagram, Facebook,  Twitter, and YouTube. 
About Horse Illustrated
EG Media is a leading publisher whose titles include the award-winning magazine Horse Illustrated. Horse Illustrated won the 2019 American Horse Publications General Excellence award for Self-Supported Print Publication (circulation 15,000 and over). Learn more at www.horseillustrated.com and follow them on Instagram, Facebook, Twitter, and Pinterest.
About International Women's Day
International Women's Day has been observed since 1911 and is a global day celebrating the social, economic, cultural, and political achievements of women and marks a call to action for accelerating gender parity. The 2021 campaign theme is Choose To Challenge because a challenged world is an alert world, and from challenge comes change. #ChooseToChallenge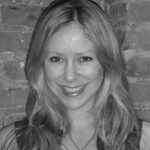 Natalie Mayrath is a veteran multimedia journalist and producer who comes from the worlds of network documentaries, live entertainment television, and digital programming. She is an avid horse-lover with a background in eventing and a lifelong passion for thoroughbred racing. Natalie aims to merge her renowned content background with her love of the horse to create a diverse and enriching community in her role as StreamHorseTV Director of Content.