Penelope Miller is an advocate for off-the-track Thoroughbreds. She grew up on her family's Thoroughbred farm in Ocala, Florida, where she developed a passion for the breed at a young age. This passion continued into her adult life, and she now runs the farm. Penelope strongly supports OTTB'S and their second careers. She will be participating in this year's Real Rider Cup in the Fair Hill Segment to raise funds for Thoroughbred aftercare.
This Thoroughbred-only show, created by Anita Motion, invites all racing industry personalities to come together to raise money for these horses for when their racing careers end.
The horse show is a 2'6" jumper course judged on time and faults, as well as other awards like highest earner and the who jumped it best award. Riders who participate can enter as an individual or with a team, and the horse must be a Thoroughbred that has had at least one start in its lifetime.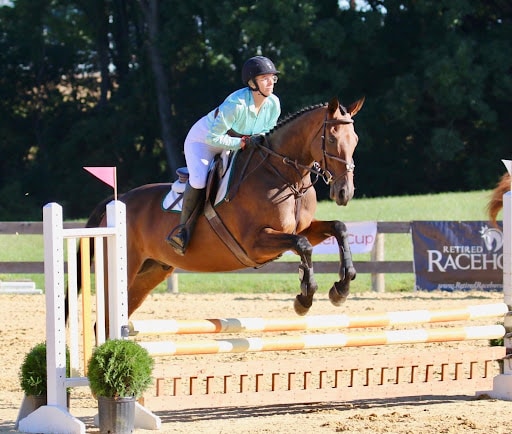 Part of the requirements for the Real Rider Cup is that each rider must raise at least $1,000 for OTTBs. Once this goal is reached, they are also given the unique opportunity to compete in the silks of their supporters. Penelope's uncle sponsored her for the silks this year, which are from her family's farm. She will wear them to honor her mother who wore the same silks and passed away last year.
Penelope started a tradition two years ago, as a fundraising effort, to dye her hair the color chosen by the highest bidder. Penelope said, "This year my dad and sister bought the hair color royal blue in honor of my mom, who passed away last year. They chose royal blue because my mom's racing silks were royal blue and crimson."
Penelope has been the record holder for most appearances in the event since it first started in 2017. In 2018 Penelope tied for second place aboard Disco Elvis. In 2019, she rode for Team Racing Media, riding OTTB Fort. In 2020, Penelope won aboard grade 1 winner All The Way Jose, and in 2021 she had the incredible opportunity to compete with Ichabad Crane, owned by Herringswell Stables and partnered with Phillip Dutton Eventing.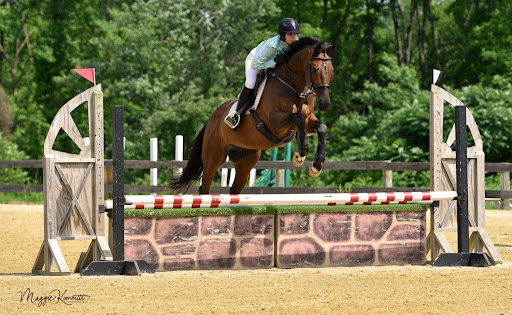 So, who will Penelope be riding this year?
I asked Penelope which horse she is competing on this year, and she said, "I actually don't know yet. I usually find out about a week before the competition."
I can't wait to see who Penelope ends up riding this year! I will cheer her on as she rides in honor of her mother while raising funds for such an amazing cause.
The Elkton, Maryland leg of the 2022 Real Rider Cup will take place as a kick-off to the Fair Hill Thoroughbred Horse Show on Friday, September 16th, 2022. Join us for a spirited evening of live music and thrilling competition! Free to attend; cash food and drink courtesy of Wesley's and Spring House Spirits will be on hand for your enjoyment. Rain or shine.
Gates open at to the public and rider briefing/course walk at 4 PM, rides start at 5 PM
DONATE here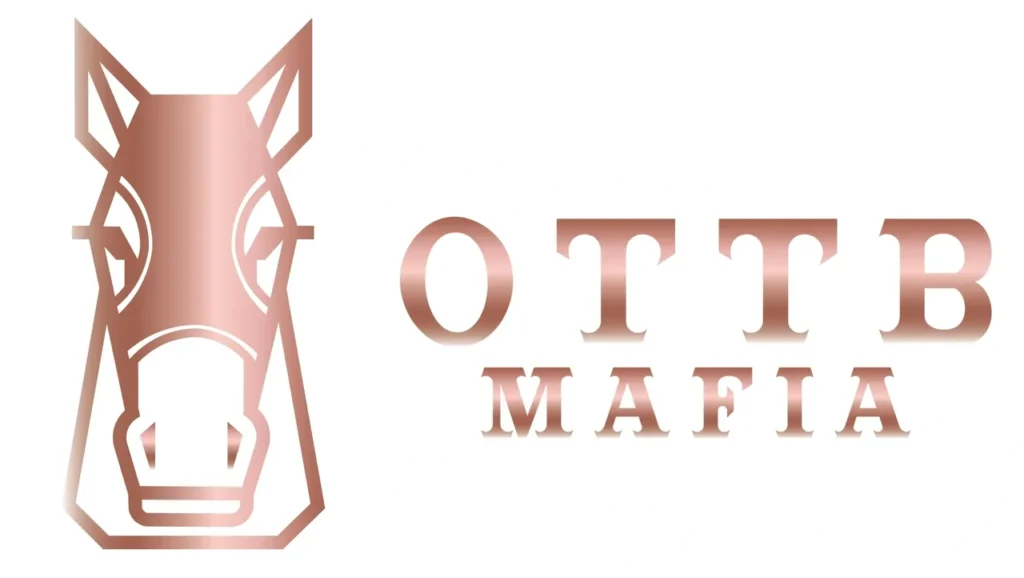 About OTTB Mafia
Check out OTTB Mafia, a place for all things OTTB, which includes a blog, app and apparel line. The blog includes OTTB success stories, veterinary topics, small business features and more. The app is a community for OTTB owners to connect. and includes training tips, job opportunities, interviews, diagrams, upcoming horse shows, meetup events, and so much more.
Follow OTTB Mafia on Instagram
OTTB Mafia's website