—Jessica Duffy, US Eventing Association
For years, eventing in the United States had six distinct recognized levels: Beginner Novice, Novice, Training, Preliminary, Intermediate, and Advanced. The divide between Training and Preliminary is generally recognized as the step from the lower levels to the upper levels. This level upgrade introduced many new challenges including fence height, fence width, faster speed, and increased complexities in all three phases.
In 2016, the USEA Board of Governors approved the addition of a seventh recognized level between Training and Preliminary. This new "Modified" level would help to bridge the gap between the upper and lower levels and provide a steppingstone to help riders better prepare for their move up.
In order to compete at the Modified level, horses and riders need to achieve two National Qualifying Results (NQRs) at the Training level. Horses need to be at least 4 years of age to compete. The maximum height for cross-country and show jumping is 3'5", and cross-country speed is 490 meters per minute. Cross-country courses can include angled lines, corners, varied terrain, and combinations with water or narrow fences, and the showjumping course includes two doubles or a double and a triple combination. The dressage test is held in the short court (20 x 40 meters) and includes leg yield, medium gaits, and changes of lead through the trot.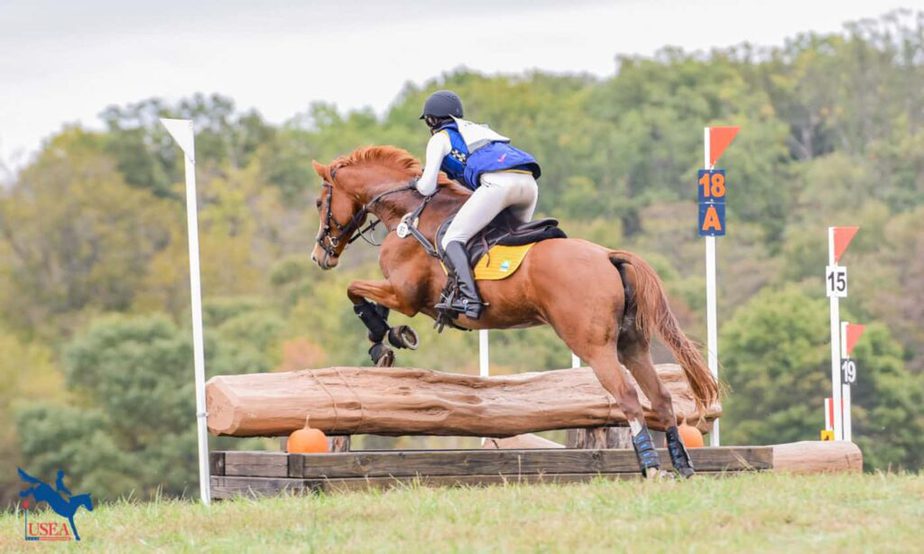 In 2017, the first year the USEA offered the Modified level, there were just three events that offered the level and it saw a total of 22 starters. That grew exponentially in 2018, with 13 events offering the Modified level with a total of 231 starters. In 2019, there were 32 events across the country which offered the Modified level, and 576 horse-and-rider combinations started at the level. So far in 2020, even with the impact of COVID-19, there have been 25 events that have offered the Modified level with 565 starters, and nine events are still set to run Modified divisions this year.
In its first year, events offering Modified could be found in Areas II, III, and IV. In 2018, Areas I and VII ran their first Modified level events, and Area X joined in with a Modified division in 2019. Area VIII became the seventh of the 10 USEA Areas to offer Modified this year. Thirteen out of 50 states have events currently running the Modified level, with the highest concentration in Areas II (Maryland) and III (Florida).
Despite the effect that COVID-19 has had on this year's eventing calendar, the number of starters at the Modified level is now outpacing all FEI divisions in 2019, as well as Advanced. So, at this same time in 2019, there were fewer starters in each of the CCI*, CCI2*-S, CCI2*-L, CCI3*-S, CCI3*-L, CCI4*-S, CCI4*-L, and CCI5*-L levels, as well as Advanced, than there have been at the Modified level this year.
The Modified level has benefitted horses and riders alike. Lauren Nicholson (née Kieffer) holds the records for best dressage score (19.1 aboard Jacqueline Mars's 9-year-old Dutch Warmblood mare Get Gaudi (Alicante HBC x Second Floor) at the Ocala Winter I Horse Trials in February 2019) and best finishing score (22.6 aboard Brandye Randermann's 7-year-old Latvian Warmblood I'll Have Another (Gaultjers x Kameja) at the Grand Oaks Horse Trials in January 2020).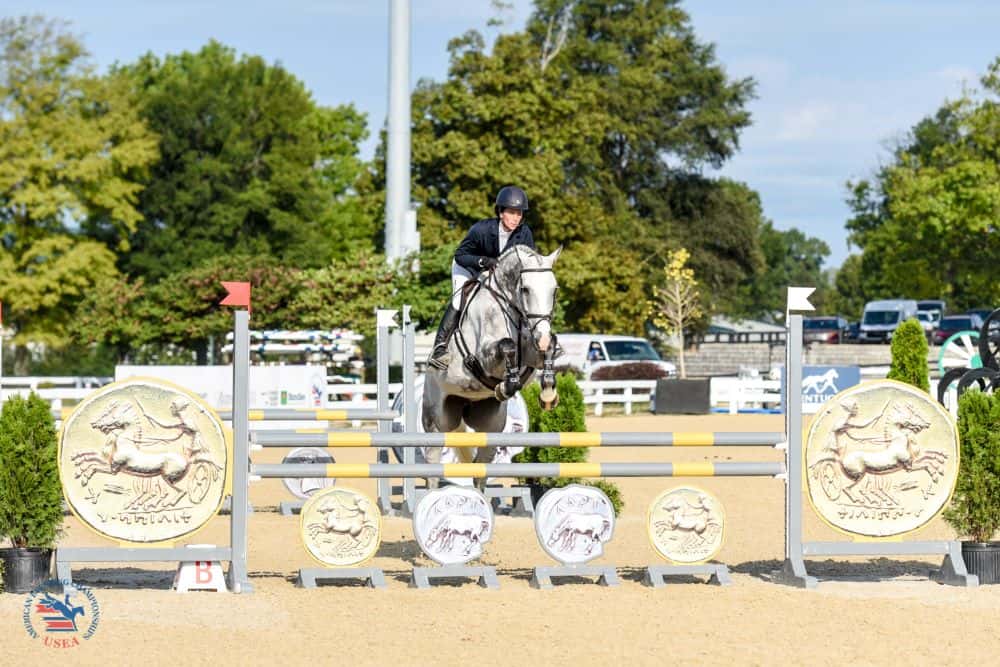 "I've really appreciated the addition of the Modified level and have found it very useful," Nicholson said. "For these horses, they were ready in their education to practice more technicality cross-country and learn how to jump out of more pace/gallop, but they were still a bit green or young and we didn't want to risk them making a mistake at a Preliminary-sized fence and scaring themselves or setting themselves back."
"I think the Modified level has been a great way to teach them more technicality and speed without the fences being too big or unforgiving to green mistakes," Nicholson continued. "Courses at all levels over the last 10 years have become increasingly difficult, and for these careful/scopey young horses, the Modified level is a much nicer and more gradual steppingstone than making the jump directly from Training to Preliminary."
Amateur rider Blake Fortson used the Modified level to bolster his mare's confidence after a sticky move-up from Training to Preliminary. "We were winning everything at Training level all last year and I felt like it was time to move up," Fortson explained of his partnership with Quiana AF (Quite Easy x All That Glitters), his 6-year-old Oldenburg mare.
"A lot of people encouraged me to move straight to Preliminary, but since the Modified level was there, I did a Modified, but I didn't feel like the Modified was actually that different from Training level at that point. From a lot of organizers and designers I'd talked to, they were kind of figuring it out as well, using Training jumps and Preliminary jumps to make a course that worked. So, I moved my horse up to Preliminary, and it didn't go so well so we dropped back down."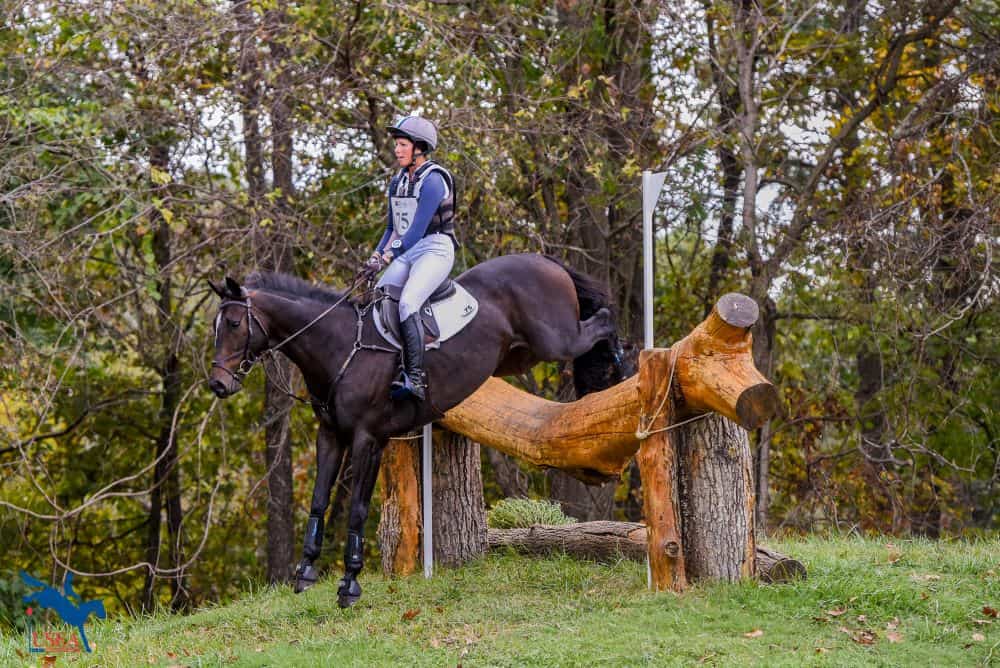 COVID-19 interrupted Fortson's plans for the spring season, but he started his summer season at Modified. "I feel like the organizers and course designers have really figured it out and were doing it in a way that really benefitted the horse and rider as a transition between Training and Preliminary," he observed. "As an Amateur with a full-time job, I ride in the evenings, I don't have the days to do all the conditioning work that we really need [for Preliminary], and that's what I realized when I tried to move up to Preliminary – she just wasn't fit enough yet for Preliminary, and I didn't have the time to get her fit enough."
"Modified has been super helpful in that you have the questions, the time is more manageable, and the width of the jumps, which I feel is the biggest difference between Training and Preliminary. It's a more approachable introduction to all those elements."
Fortson has taken his time this year at the Modified level, really making sure that his horse was fit and ready to step back up to Preliminary. "I ran the last Modified like a Preliminary speed-wise to get the horse and myself comfortable with that speed over more manageable jumps. It's been a real training experience between the Training level and the Preliminary level. It is such a big jump between the two levels."
Joanie Morris, another Amateur eventer, and her 6-year-old Thoroughbred gelding, Betterthanexpected (Malibu Moon x The Best Day Ever), have also taken advantage of the Modified level as a training tool. "He came up through the USEA Young Event Horse (YEH) program and was third in the Championship last year," Morris said. "He's been fun and easy to produce and did his first Preliminary in March. He did that quite easily, but it was definitely challenging for both of us. I didn't want to have every event feel like a challenge for him."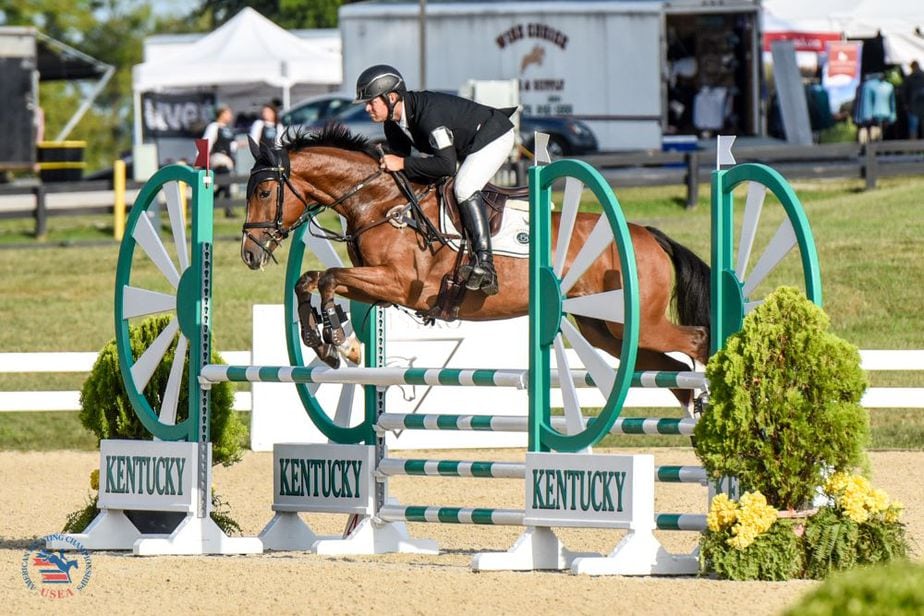 Like Fortson, Morris's plans for the year were disrupted by COVID-19. When competition started up again, she elected to come out at the Modified level. "It feels like it's well within his capacity given his training and strength, but the courses are definitely more technical than the Training level without the bigger jumping efforts you see at Preliminary that can challenge a young horse physically over a longer course," she said. "I want to keep him confident and enjoying the sport. It's been the perfect level for him to learn at and gain experience and at each event he feels like a better horse. Thoroughbreds are obviously bred to gallop, but this has been a great place to build his strength in the other two phases as well."
"For me, if you look at the results at the level as a whole, the time can be challenging to make on the cross-country," Morris observed. "So it's a great level to practice riding out of rhythm and daring yourself to take on the time. For my horse, the jumps are big enough to hold his attention (he was finding Training a bit on the easy side), but they tend to be of a more forgiving design and size than Preliminary, so if we make a mistake it's a learning experience more than a knock to our confidence. Modified is a perfect middle-ground for a developing horse and/or rider. It's really inspired me to be competitive at a level that requires more technical attention to detail."
Morris and Betterthanexpected have also completed two CCI*-S and one CCI*-L this year, the FEI equivalent to the national Modified level. "This level has been the making of what I hope continues to be a super horse as he moves up the levels," she said. "All three phases at Chattahoochee Hills were memorable: showjumping clear over a very tough Chris Barnard track was really rewarding as we've worked super hard on his jumping. He cruised around the cross-country so easily, and there was a very influential combination at fence 4 which he really read and understood even though he's not seen the exact question before – a testament to his education at the level."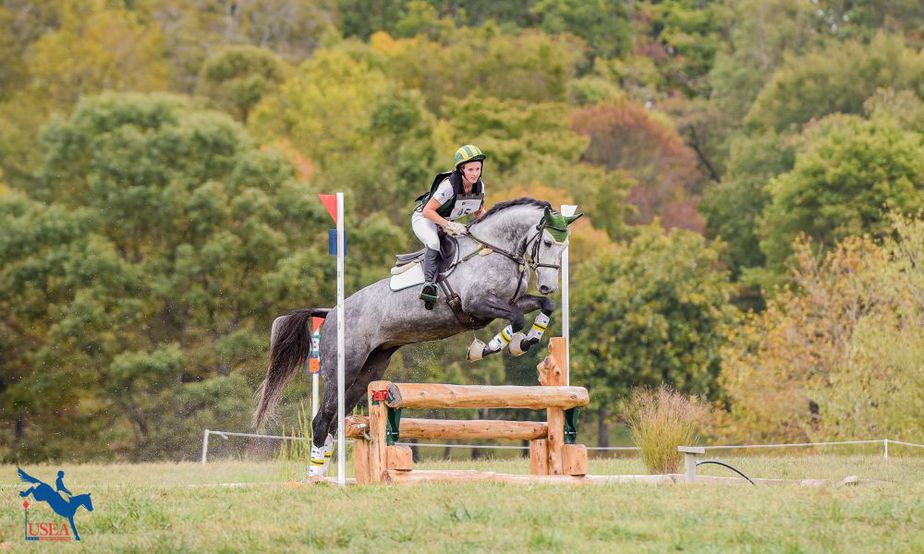 Christel Carlson organizes the Spokane Sport Horse Farm Horse Trials, the only event in Area VII or anywhere on the West Coast to offer the Modified level. "I felt that the opportunity for our Area was important," she said of making the choice to host the Modified level.
"We also offer schooling and clinic opportunities throughout the year as well as our two recognized events. We host our Area VII Adult Rider Clinic and are planning to progress to an FEI one-, two-, and three-star short format event in 2021. Modified is essentially the intro level for FEI now. We also hope to offer one of the first Modified USEA Classic Series Three-Day Events next year in the fall if competitions return more toward normal."
"The transition [from Training to Preliminary] is a difficult one," Carlson said. "[Modified] reduces the height and speed from Preliminary but allows you to increase the questions above Training level, as well as the height and speed. Most importantly, I believe it provides some small degree of margin for safety in case of horse or rider error. For that reason, we have very few shared fences – most are new construction, and if the first jump in a combination is shared then the 'outs' are different."
Carlson's advice for those thinking of trying out the Modified level is to make sure you feel truly prepared for the level. "Before you sign up to compete at a level, be sure you are comfortable schooling all of the dressage, showjumping and cross-country heights, cross-country questions, maybe even sustain gallop speed, at the level above.
Can you gallop a showjumping fence at a higher speed and height out in the open field comfortably? Then, when faced with a course at the level below in competition (where horse and rider may become more tense due to internal or external environment) you feel far more confident, are likely to be safer and more competent, probably more successful at negotiating the course, as well as you and your equine partner, have much more fun."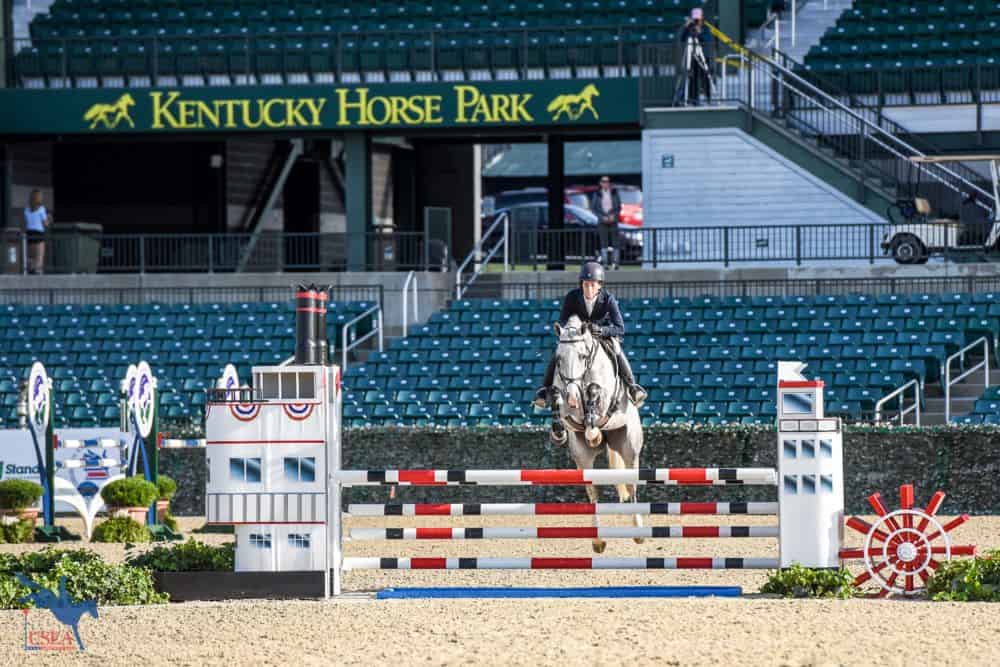 "It's a good level to spend some time at whether you are developing a horse or moving up yourself," Morris concluded. "I have always felt that the move up from Training to Preliminary is the biggest step up the levels, especially because there seems to be some real variation in the difficulty of Preliminary courses. It's a good place to learn what your strengths and weaknesses are and to allow your horse to develop their confidence. Everything happens just a little bit quicker at Modified than it does at Training, so both horse and rider have to think faster and be confident always looking for the next jump."
This article was originally published by the US Eventing Association.
For more eventing stories, visit our Eventing Page.