—June 23, 2020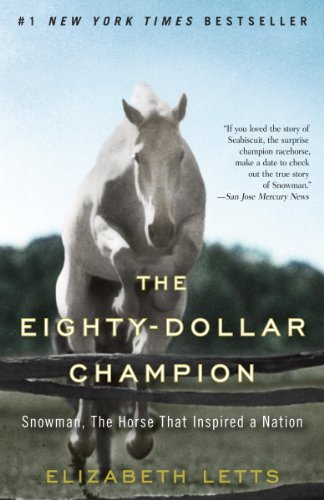 Inspired by the story of Harry DeLeyer and Snowman, which was made into the popular book and movie, "The Eighty-Dollar Champion," Andy Kocher is bringing show jumping's greatest investment tale to life in modern day.
In the 1950s, DeLeyer purchased Snowman for just $80 when the horse was bound for slaughter. The pair would go on to become legends of the sport, eventually being inducted into the United States Show Jumping Hall of Fame in 1992. Understanding how expensive sport horses are in the industry, Kocher wants to give a lucky equestrian an opportunity to have a future star of his or her own for just $80.
I love the story of Harry Deleyer and Snowman.

Andy Kocher
Through a very unique contest, Pippa, a 2020 filly by Damokles out of Belaquador, by Equador, will be awarded to a participant of the Eighty-Dollar Champion Contest. Entry into the contest costs just $80. On July 13, 2020, an entry will be drawn to determine the winner of the contest.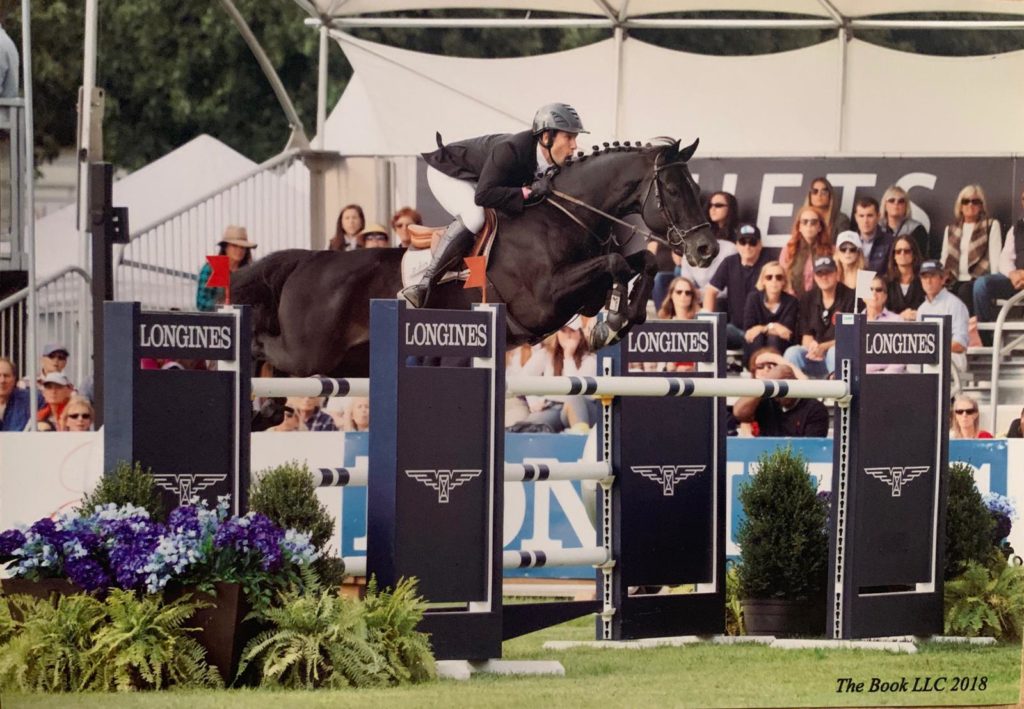 Pippa is by Damokles, who has recorded placings at the five-star level. In 2018, the stallion jumped the Longines FEI Jumping World Cup™ New York at the American Gold Cup within two months of debuting at the international level. In 2020, Damokles won the National Western Grand Prix in Colorado. He is by Ukato, one of the most talented and successful sons of the great Stakkato. His dam is the KWPN mare Orindy, a productive broodmare who has produced no less than three internationally competing offspring, all by Ukato. Second dam Dorinda (Tangelo XX) produced another 1.60m performer, Justin, by Emilion.
Pippa's dam, Belaquador, was campaigned by Meagan Nusz, who herself grew up going to local shows at Harry DeLeyer's son John DeLeyer's farm. Belaquador is now a member of Kocher's broodmare band at Windwood Equestrian in Pelham, AL. She is by Eqaudor, a son of the legendary stallion Voltaire, out of Elansa, who has produced the 1.60m performers Melansa (Edwig) and Q's Charm (Burggraaf) as well as the 1.50m performer Delansa (Equador) and Teun (Lux Z), who competed at 1.45m. Second dam Wulensa (Gag XX) produced the 1.50m-performing Landvoogd (Burggraaf). Belaquador's sister Jelansa also produced the highly successful 1.60m performer Vesuvius, who with Nusz in the irons, was a venerable five-star performer, recording wins and placings at top events around the globe.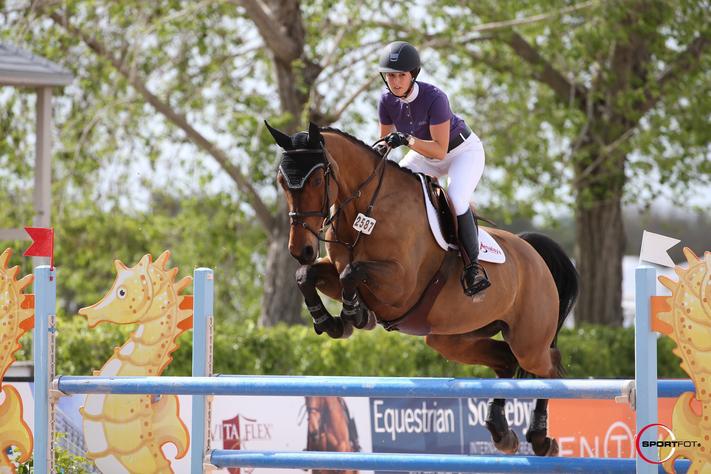 This also helps promote my breeding program and let's me do something fun and creative while I'm waiting for the big shows to come back!

Andy Kocher
Pippa will be registered KWPN N.A. and is set to be weaned on June 18, 2020.
Kocher has partnered with William Upton's Windwood Equestrian for the Eighty-Dollar Champion Contest. Based out of Pelham, AL, just 28 miles from the Birmingham airport, Windwood Equestrian has built up a state-of-the-art equestrian facility and is home to an accomplished sport horse breeding program, where Damokles stands at stud. The beautiful property has also become a popular event venue, regularly hosting weddings. In July 2020, Windwood Equestrian will present the young prospects, ages 5 and under, for the second Andy Kocher Sport Horse Auction, which will run at Auction.AndyKocher.com.
I come from not a lot of money, so I would like to help someone that doesn't have a big pocket book get a good horse, plus it nice to help out a horse charity.

Andy Kocher
***The Eighty-Dollar Champion Contest will benefit the Snowman Rescue Fund, which supports Omega Horse Rescue & Rehabilitation Center. Omega gives other slaughter bound horses the same chance that Snowman had to become a part of a loving family, placing more 1,200 horses since its founding in 1997. Omega also rescues slaughter bound horses from the New Holland Auction, the same auction where Harry deLeyer rescued Snowman in 1956. Omega saves, rehabilitates, re-trains and prepares horses for adoption into new homes.
In order to submit a complete entry, participants must purchase one of these $80 tickets AND complete a participant application here.
Kocher will review the applications and contact references, including a veterinary reference, to make sure that the winner is able to provide a suitable home for a horse. Participants may purchase multiple tickets to increase their chances.
Once a ticket has been purchased AND an application has been submitted, participants will receive confirmation of their application acceptance via email.
Kocher wishes all participants best of luck as they seek the next "Eighty-Dollar Champion!"