While the Sun was Shining―Adrienne Sternlicht Takes the $15,000 Old Salem Farm Speed Derby
May 12, 2019 at the Old Salem Farm Spring Horse Shows―North Salem, NY
Adrienne Sternlicht jumped and won the $15,000 Old Salem Farm Speed Derby (presented by TownVibe) on a new mount: Fantast, a 14-year-old Belgian Warmblood (Toulon x Rubes du Ri d'Asse), owned by Starlight Farms.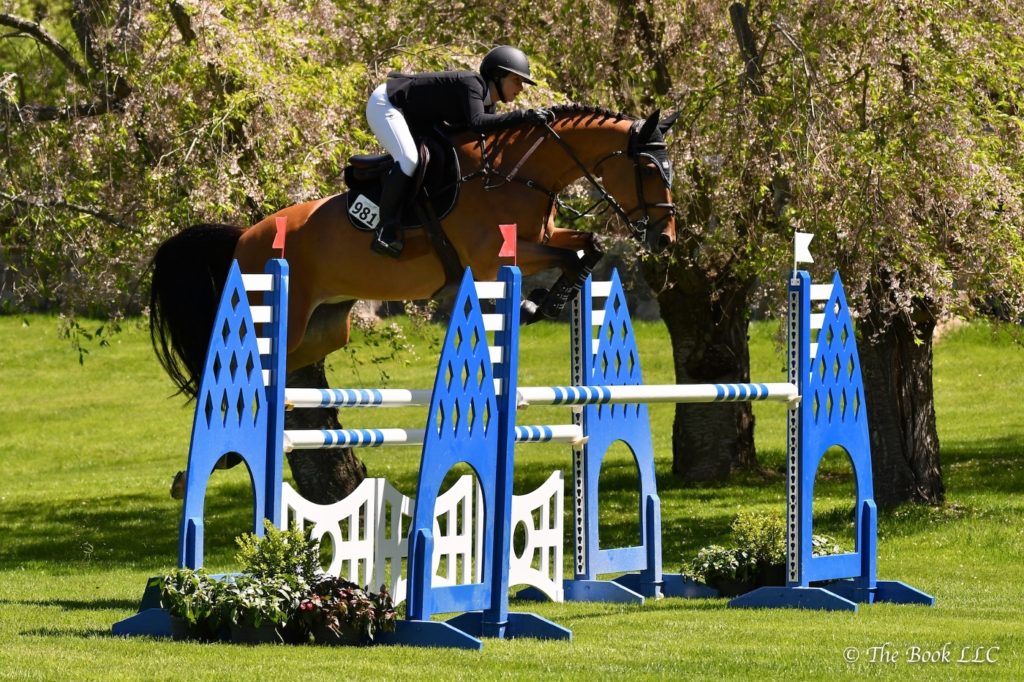 Adrienne Sternlicht (USA) and Fantast won the $15,000 Old Salem Farm Speed Derby, presented by TownVibe, on Saturday, May 11, during the 2019 Old Salem Farm Spring Horse Shows at Old Salem Farm in North Salem, NY.
Photo by The Book
After celebrating her 26th birthday on Thursday, Adrienne piloted Fantast to a quick clear in 71.63 seconds, grabbing the win on the way by. "Probably my greatest advantage is my horse's natural foot speed," she explained. "He doesn't spend a ton of time in the air, and he's really quick across the ground. I felt like I was prompt everywhere, particularly the turn on the bank, and I just tried to fly everywhere."
"I really enjoyed this class because I think my horse really had fun out there! He got to jump a bit smaller and gallop around that beautiful field." ―Adrienne Sternlicht
Behind Adrienne, Cormac Hanley (IRL) and Cotrani FBH, owned by Heathman Farm, LLC, finished second in 72.914 seconds, and Lillie Keenan (USA) riding Be Gentle, owned by Chansonette Farm, took third in 73.61 seconds.
Adrienne rides under the tutelage of Brewster, NY-based U.S. Olympian McLain Ward and recently relocated to work out of her own farm in Greenwich, CT.