—April 28, 2019
Boyd Martin and his champion mount, Tsetserleg, kept people on their toes during the clear round at the Land Rover Kentucky Three Day (LRK3DE).  The pair had an overall great weekend between dressage, cross-country, and showjumping placing them to win the Land Rover/USEF CCI5* Eventing National Championship presented by MARS EQUESTRIAN. This was only their SECOND time showing at LRK3DE!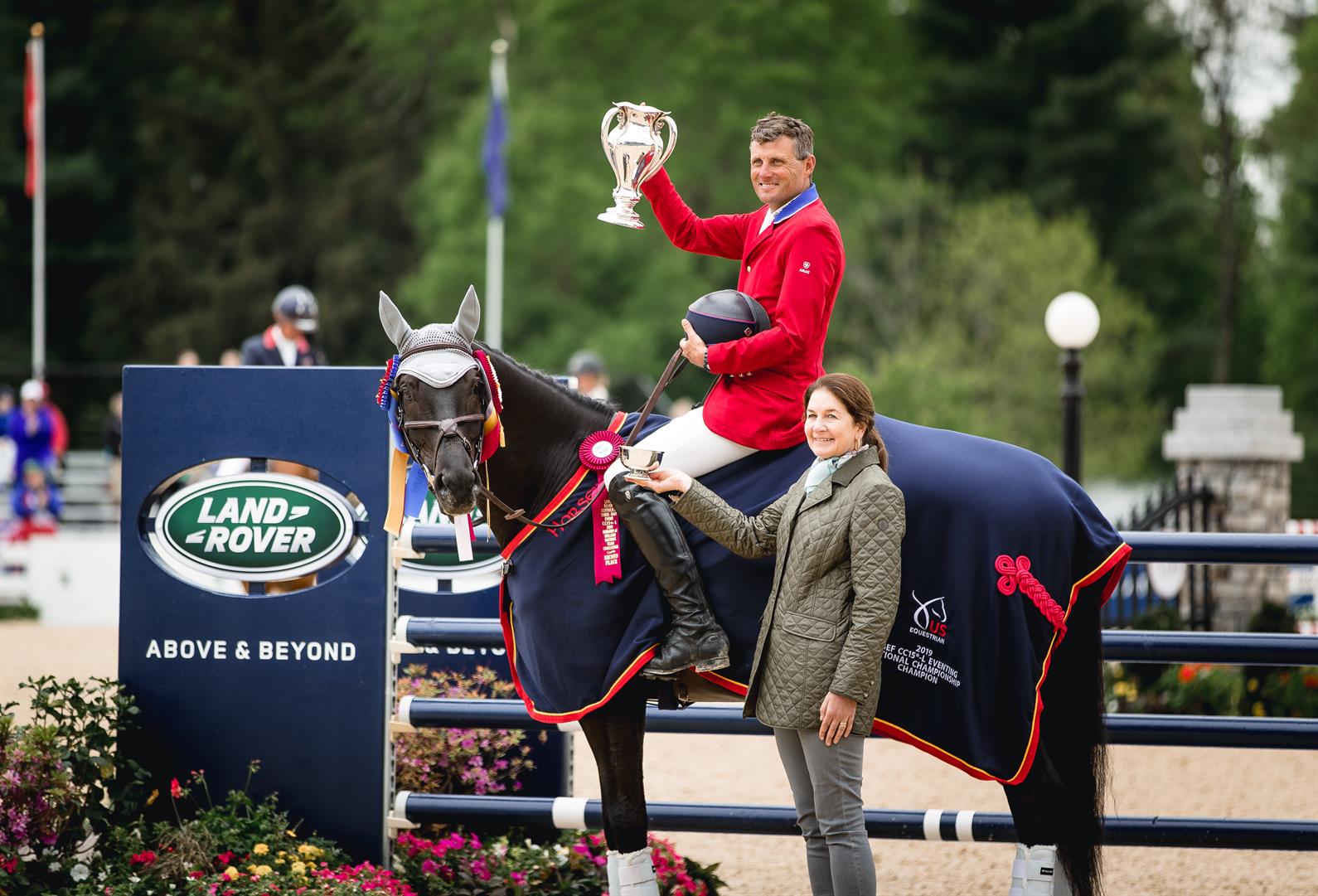 "I was thrilled with my bloke today. [Tsetserleg] doesn't give you the most confidence in the warm-up, he was jumping all over the place and twisting and I heard these two [Townend and Tim Price] giggling at me in the warm-up," joked Martin. "But [Tsetserleg] is a great little horse. He gets in the ring and a bit like Tim [Price's] horse, just spooks that little bit; I do have to say, I think he loves a bit of atmosphere and the crowd."
A lot goes into a clear round. The rider and horse have to be in sync and that doesn't just happen overnight. Boyd has to understand Tsetserleg and how he does on courses like this one designed by Richard Jeffrey. Knowing Tsetserleg's weaknesses and strengths are vital to their success together. 
"He's been a bit difficult in the combinations. He usually jumps really, really big over the first part and gets too close to the second part, so I felt like I had to really come in slow and short to fence 4ab." — Martin
Watch Martin and Tsetserleg's jumping round here.
That video is nail-biting because you see where Tsetserleg lightly taps a few poles, but they don't come down. It'll have you sitting on the edge of your seat. 
As the highest-placed Americans, Martin and his FEI World Equestrian Games ™ (WEG) Tryon 2018 mount earned the Roger Haller Trophy for the national championship after their clear jumping round, a double-clear cross-country effort, and their second-best dressage score.